Economists Press Pause on China Slowdown as 2017 Rise Foreseen
Bloomberg News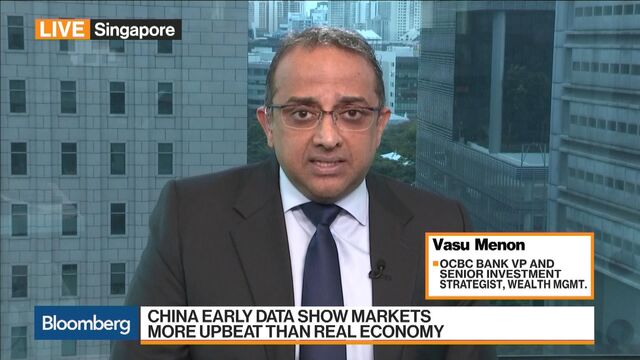 China's multi-year slowdown is on hold for now, according to economists. They've ratcheted up their full-year 2017 forecasts and now expect the first acceleration in seven years.
The world's second-largest economy will post an expansion of 6.8 percent this year, according to a Bloomberg News survey that closed last week. The consensus forecast has been rising steadily this year and is up from the 6.5 percent that was predicted as of the end of last year, when the economy expanded by 6.7 percent. The economy's last full-year acceleration was 2010.

One-fifth -- or 11 of 55 -- of economists raised their estimates in the survey that closed last week versus the previous survey. Among optimists were Berenberg Bank, which raised its forecast 0.3 point to 6.9 percent, and Germany's Landesbank Hessen-Thueringen, or Helaba, which lifted its projection 0.3 point to 6.8 percent. Goldman Sachs Group Inc. and Bank of America Corp. also lifted theirs.
They are catching up with an economy that has defied pessimists by posting 6.8 percent growth in the third quarter after notching 6.9 percent in the first and second. That puts policy makers on a glide path to easily reaching their full-year target of at least 6.5 percent.
As for next year, some economists expect the good times will keep rolling. China International Capital Corp. raised its forecast for 2018 real GDP growth to 6.9 percent, up from 6.7 percent and compared with the current consensus forecast of 6.4 percent, analysts Hong Liang and Eva Yi wrote in a research note Monday.
— With assistance by Jeff Kearns, Cynthia Li, and Josh Robinson
Before it's here, it's on the Bloomberg Terminal.
LEARN MORE