Personal Finance
Bond Managers Who Can Go Anywhere May End Up in the Wrong Place
Flexibility doesn't guarantee good results.
By and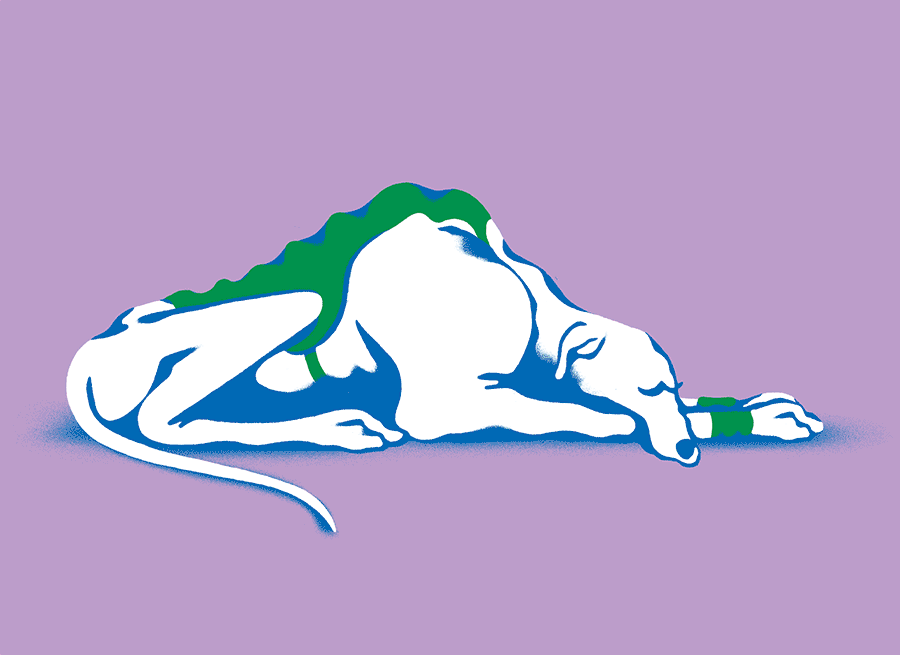 Leon LaBreque, a financial adviser from Troy, Mich., was wowed back in 2011 when he heard the pitch for the Goldman Sachs Strategic Income Fund. It was a new kind of fixed-income portfolio whose managers had the freedom to buy just about anything. Along with bonds, they might bet on emerging-markets currencies or lend U.S. dollars to Japanese investors—and they could draw on the global expertise of Goldman Sachs. "The story was so compelling, and the people were so smart," LaBreque says. "I thought, how could it not work?"
He wasn't the only person looking for this kind of fund, and Goldman Sachs wouldn't be the only company to offer one. By the early 2010s, bonds had been in a decades-long bull market, and the Federal Reserve's benchmark interest rate was near zero, with nowhere to go but up. Because bond prices fall as rates rise, a nasty turn in the U.S. bond market seemed inevitable to many. That made the idea of a fund with the flexibility to make other kinds of bets more appealing. "This portfolio has a shot at making money in any rate environment," said Mike Swell, co-manager of the Goldman Sachs fund, in a December 2013 interview with Bloomberg. Over the next several years, many other mutual fund companies introduced "unconstrained" bond portfolios with a similar pitch.
With strong initial returns, the Goldman Sachs fund grew to an impressive $26 billion in assets by 2014. But its performance deteriorated, the result of mistimed calls on interest rates and the strength of corporate credit. In 2014, for example, the managers had positioned the fund to take advantage of rising U.S. rates. Instead, rates fell sharply. Over the past three years, its annual average return has been slightly negative. LaBreque grew disillusioned and withdrew his clients' money, part of a redemption wave that has cut the fund's assets down to $6.6 billion.
Other nontraditional bond funds have done better, returning an average of 2.45 percent annually over the past three years, according to Morningstar Inc. Many benefited from the continued rally in plain-vanilla U.S. corporate bonds, which also helped regular intermediate-term bond funds earn 2.19 percent per year. Over five years, nontraditional and intermediate-term funds are neck-and-neck, with an average return of 2.14 percent and 2.1 percent, respectively.
Unconstrained funds will have a shot at pulling ahead if U.S. rates start a steady march upward, but there's no guarantee a manager with such a broad mandate will time the shift correctly. Fidelity Investments—one of the biggest money managers, with $2.13 trillion in assets—says this is why it never opened an unconstrained fund. "One of our investment beliefs is that predicting interest rates is extremely challenging and that very few people have been able to do it consistently," wrote spokeswoman Sophie Launay in an email.
Rate forecasting "works if you have a crystal ball," says Jeffrey Klingelhofer, one of the managers of the Thornburg Strategic Income Fund, which invests in a range of corporate securities but isn't considered unconstrained. "But a lot of investors forget that none of us do, which we've been humbly reminded of time and again."
Swell acknowledges that the Goldman Sachs fund's performance has been "lackluster," but he remains committed to its go-anywhere style. Many bond funds, he says, have benefited from the "free money" the world's central banks provided in the aftermath of the financial crisis, lifting everything, including Treasuries, mortgages, and corporate bonds. But as the Federal Reserve begins to return to a more normal policy, that era could be ending.
Although Swell isn't predicting when rates might swing in his favor, he says there's likely to be more volatility and tougher times for assets that have done well up until now. "A lot of people have gotten rich being lazy long in credit," he says, referring to investors who have done well by sticking to a bullish stance on bonds. Swell says the best chance to make money now is through trades that play off differences in currencies, interest rates, and yield curves around the world. "We think the more balls you have in the air, the better," he says. "Diversification is key."
Michael Rosen, chief investment officer at Angeles Investment Advisors LLC in Santa Monica, Calif., remains skeptical. As a group, he says, unconstrained bond funds have yet to prove they can add value for investors. "They asked for fewer constraints so they could make bets and show how smart they are," he says. "It turns out they are not that smart."
BOTTOM LINE -
Unconstrained funds aim to deliver returns whether bond markets are rising or falling, but sometimes they miss out.
Before it's here, it's on the Bloomberg Terminal.
LEARN MORE