Best Buy Is Charging an Extra $100 for Full-Price iPhone X
By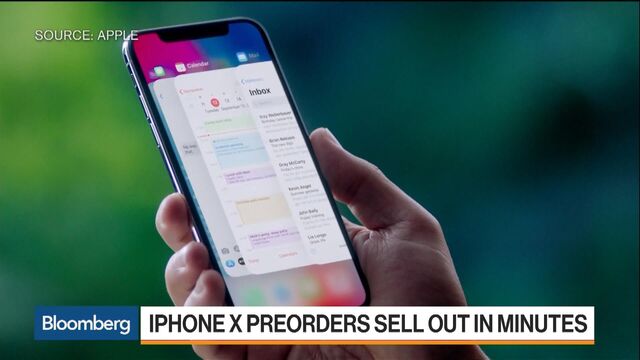 Best Buy Co., the retail giant and one of Apple Inc.'s most important sales channels, is charging consumers an extra $100 for the already pricey iPhone X.
Customers who on Friday began purchasing iPhone X models ahead of the Nov. 3 release date noticed that Best Buy is charging $1,099 for base model configurations and $1,249 for models with more storage. Apple's comparable prices are $999 and $1,149. Best Buy confirmed that the higher pricing is intentional and defended the decision by saying the higher cost is due to the multiple iPhone X purchasing options available on its website.
"Our prices reflect the fact that no matter a customer's desired plan or carrier, or whether a customer is on a business or personal plan, they are able to get a phone the way they want at Best Buy," Danielle Schumann, a company spokeswoman, said in an email. "Our customers have told us they want this flexibility and sometimes that has a cost."
Apple declined to comment on Best Buy's iPhone X pricing strategy. The X is the first iPhone model to cost $1,000.
Best Buy's higher pricing is specific to the full upfront price of the phones. The retailer's price is the same as Apple's quoted price for customers who use a carrier installment plan, which divides up the cost of the phone across several months.
Best Buy's website said the phone will ship by Dec. 15. Apple said deliveries of the iPhone X may take as long as six weeks.
Before it's here, it's on the Bloomberg Terminal.
LEARN MORE