Technology
Amazon Is Getting a Good Deal in Ohio. Maybe Too Good
The jobs payoff is uncertain for millions of dollars in tax incentives and grants.
By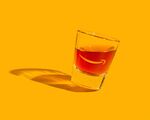 The emergency responders of Licking County, Ohio, are under strain. At least once a day, a medical unit from West Licking Fire Station 3 makes a run to the Amazon.com Inc. warehouse 3.1 miles away, in the township of Etna, about 20 miles east of Columbus. The calls for routine medical issues that occur in grueling warehouse jobs come at all hours, says Steve Little, the fire district administrator. Shortness of breath. Chest pains. Myriad minor injuries. During the busy holiday season, he says, the warehouse sometimes issues multiple emergency calls a day.
Amazon isn't helping cover the costs. Under the deal the company negotiated in 2015 with local officials and the state's private economic development agency, JobsOhio, it's paying no property taxes to Licking County for 15 years. As part of a two-warehouse deal, the state gave Amazon $17 million in tax incentives, and JobsOhio handed over $1.5 million in cash, funded with income from the state's liquor monopoly. The new facilities are "almost a million square feet we have to protect, but we get no extra money," Little says. "We have no voice in these deals, and we get no cash. Our residents are being forced to pay instead." In November, voters in Little's district will be asked to approve a five-year, $6.5 million property tax levy to keep the fire department operating.
While most big companies extract tax breaks from states and municipalities where they're looking to expand, in Ohio Amazon has become something of a poster child for incentives that make it tough for public services to accommodate the added strain its facilities bring. In four deals struck through JobsOhio since 2014, the company has received at least $123 million in tax breaks, plus $2.9 million in cash grants. The terms of a fifth agreement, which Republican Governor John Kasich announced in September, haven't been disclosed because the deal hasn't yet been signed by the state's Tax Credit Authority, a five-person panel composed mostly of local business leaders.
The deals have required Amazon to create surprisingly few jobs. And JobsOhio's lack of transparency is part of the problem, says David Yost, Ohio's state auditor. He says that "$123 million is a lot of money, and you ought to get a lot for that. It's really hard to know how much the state of Ohio paid per job." Ohio's job-growth rate has trailed the U.S. average for 57 consecutive months; in August it was about 1.1 percent, compared with the 1.5 percent national rate. In 2013, after Yost, a Republican, threatened to compel JobsOhio to show him more numbers, Kasich pushed a bill through the state legislature stripping public officials of the right to audit the agency's books. A private auditor now conducts an annual review, which is partly redacted before publication.
"JobsOhio is succeeding where public efforts failed," says agency spokesman Matt Englehart. "Amazon has shown confidence in Ohio's talent by investing and creating jobs here." If a company fails to live up to its deals, Englehart adds, its incentives can be revoked, and its funding clawed back. Amazon didn't respond to requests for comment for this story.
In 2014, after negotiating with JobsOhio, Amazon agreed to spend $1.1 billion to build three data centers in the state in exchange for a 15-year exemption on state and local property and sales taxes, up to $77 million. The value of the tax breaks will increase proportionately if Amazon spends more on construction or expansion of the data centers from now to 2044. JobsOhio negotiated a $4 million tax credit to offset payroll costs in exchange for a promise of 120 total jobs at the three data centers. It also gave Amazon $1.4 million in cash.
As part of the first deal, municipalities that wanted a data center had to offer supplementary blind bids. David Meadows, economic development director of Hilliard, says the Columbus suburb gave Amazon $5.4 million in further incentives to land one. Nearby Dublin handed over $7.3 million, including 68 acres valued at $6.8 million and sold to Amazon for a buck. New Albany provided a 15-year tax exemption on $10 million in new investments. That agreement calls for 25 full-time Amazon jobs but describes the detail as a "good-faith estimate" that cannot "be construed in a manner that would limit the amount or term of the tax exemption." New Albany officials declined to comment.
The second deal, in 2015, included the jumbo warehouse in Etna and another in nearby Obetz. The following year, JobsOhio gave Amazon a $270,000 tax credit to convert a former Chrysler plant in Twinsburg, about halfway between Cleveland and Akron, into a sorting facility. Amazon promised only 10 full-time jobs, plus 300 part-time or seasonal ones. Even so, the city kicked in a seven-year, 50 percent property tax exemption, worth roughly $600,000. "About 65 percent of that money would have gone to the school district," says Larry Finch, Twinsburg's director of planning and community development, though he adds that the deal should still be considered a win. In May, Twinsburg passed a property tax levy of $6.9 million, or $241.50 per $100,000 of home value, to fund its schools.
Earlier this year, Amazon's fourth deal with JobsOhio secured $11.6 million in tax breaks to open another two warehouses. Kasich announced the fifth and latest agreement, to make a warehouse out of a shuttered mall in the Cleveland suburb of Euclid, on Twitter on Sept. 28. "Congrats to Euclid on the big win!" he wrote.
Kasich has good reason to promote JobsOhio's deals. In 2010 privatizing the state's economic development agency was a big part of his campaign-trail plan to stem Ohio's loss of manufacturing jobs. He argued that a private company staffed with seasoned, well-paid executives could negotiate better than a public agency would. "They will be given the power to negotiate, all the way down to crossing the t's and dotting the i's," he said at the time. The first bill Kasich signed into law after taking office created JobsOhio.
If the agency were directly funded with public money, it would be subject to public records laws. Kasich came up with a financing scheme that allowed JobsOhio to avoid that requirement. He arranged for the state to sell to the agency its liquor monopoly, which dated to the end of Prohibition. The price: $1.4 billion, mostly in payments to bondholders, for a 25-year lease of a business that had been contributing $250 million annually to state coffers. JobsOhio also agreed to make supplemental payments if liquor profits exceeded certain thresholds, which they have. Since 2013, JobsOhio's annual salary costs have risen from $2.5 million to $11.5 million. The 83-employee agency's president, John Minor, has a salary of $445,000, three times Kasich's.
"Prior to the formation of JobsOhio, public officials had to be more open about what they were offering to companies like Amazon," says Dennis Murray Jr., an attorney in Sandusky who as a Democratic state legislator tried to fight JobsOhio's takeover of the liquor franchise. "Now, by the time the public finds out, the deals are finished. They don't have to sell it." Timothy Keen, Kasich's budget director, says the private agency is better suited to the task than its public counterpart was.
As economic development agencies have been privatized in other states, some auditors like Yost have tried to push back. Timothy Keller, auditor for New Mexico, successfully lobbied the private Governmental Accounting Standards Board to adopt a nationwide rule that requires governments to start publishing annual tax incentive totals by the end of this year to get the bond-rating benefits of GASB certification. "We have created this self-enforcing cycle of competition between state governments to lure companies," he says. "Hundreds of millions of dollars have been thrown away." But the new rule won't require states to show how many jobs they get in exchange for tax breaks or whether the jobs are desirable. And it might not apply to private agencies such as JobsOhio, says Yost, though he acknowledges that "it is better than the vacuum we had before."
"Annual reports and redacted records aren't enough to make a judgment about how well this agency is doing," Yost says, referring to the current system of JobsOhio disclosures. "I don't think anyone outside the organization has enough information. It's pretty much, 'This is the way it is, these are the numbers, trust us.' " In West Licking, Little says his medics and firefighters are lucky to even get that much. "We are the last ones," he says, "to find out we won't be getting any money."
BOTTOM LINE -
Amazon's nine-figure tax incentives in Ohio have strained local public services as the state's employment growth continues to lag the national average.
Before it's here, it's on the Bloomberg Terminal.
LEARN MORE