Uber Fields Bids for Its Subprime Lending Unit's Assets
By and
Potential buyers include startup Fair, rental car companies

CEO focuses on Uber's core business in 'times of trouble'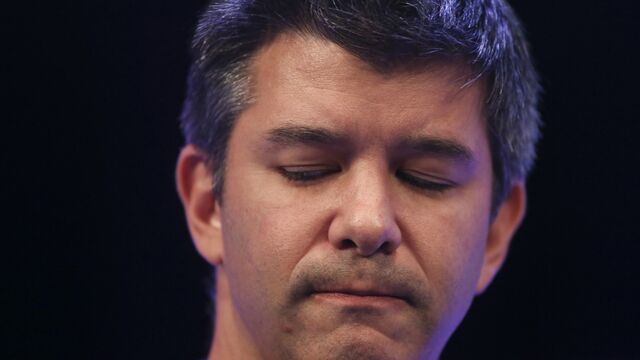 Uber Technologies Inc. is fielding bids for some assets of the subprime lending unit that the ride-hailing giant is shutting down, according to people familiar with the matter.
The bidders include rental-car companies and Fair, the used-car leasing startup co-founded by the former chief executive officer of TrueCar Inc., said the people, who asked not to be identified because the bidding is private. Fair, which leases vehicles for flexible periods through a mobile app, is looking to take over contracts that Uber's Xchange Leasing unit has with drivers who are making their payments, the people said.
Uber's board determined that Xchange is unsustainable and should be sold or consolidated into a smaller unit within Uber, Bloomberg News reported in August. Dara Khosrowshahi, who took over as CEO last month, is reviewing Uber's vast operations for parts that could be broken off or sold. "Especially in times of trouble -- and right now Uber is in some trouble as far as public perception goes -- you really want to focus on the core, and the core of this business is what's going to pay the bills," Khosrowshahi said at a staff meeting in August.
Conceived as a way to help new drivers get started, Uber's leasing unit ended up leaving some drivers shackled by commitments they were unable to meet. In January, Uber paid $20 million to settle a U.S. Federal Trade Commission lawsuit that said it made false or misleading claims about drivers' earnings potential. The company has sunk more than $500 million into the program, one person said.
Fair, co-founded by ex-TrueCar CEO Scott Painter, announced a financing round Friday led by BMW AG's i Ventures unit. Daimler AG and Penske Automotive Group Inc. also invested in the company, which said the equity round would enable it to also raise almost $1 billion in debt.
The Santa Monica, California-based company intends to use a portion of the debt proceeds to finance the vehicle inventory it would take on from Uber's lease business, a person familiar with Fair's plans said.
Before it's here, it's on the Bloomberg Terminal.
LEARN MORE