business
Nordea Makes Early Bid to Help Fund Managers Cope With MiFID
By
First Nordic bank to announce systematic internalizer status

Deutsche Bank, UBS among European lenders taking similar step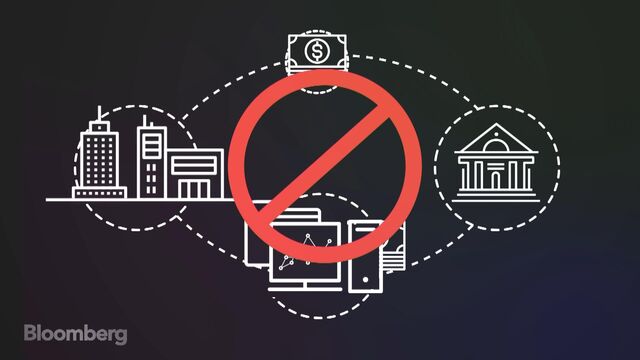 Nordea Bank AB will become a so-called systematic internalizer for foreign exchange, cash bonds and interest-rate derivatives in January in a bid to retain institutional clients.
The move, eight months before the deadline, will give the Nordic region's only global systemically important bank "a competitive advantage as our institutional clients can trade with us without having to concern themselves with any post-trade reporting burden," Kasper Folke, head of foreign exchange and algo quant at Nordea, said in an emailed response to questions. The bank is already a systematic internalizer in cash equities.
Read more: Deutsche Bank, UBS Plan to Ease Fund Managers' MiFID Transition
Nordea joins Deutsche Bank AG and UBS Group AG in registering for SI status in fixed income as they try to win clients. DNB ASA, Norway's biggest bank, said on Wednesday it will also offer SI services, for equities, currencies, interest rate derivatives and cash bond instruments, without giving a start date.
Banks and investment firms face a January deadline to implement a sweeping revision of the Markets in Financial Instruments Directive, which is designed to improve investor protections. It also adds to banks' reporting requirements.
The European Securities and Markets Authority, which is responsible for implementation of MiFID II, has set a Sept. 1 deadline for banks to determine whether they need to operate as systematic internalizers. Banks are required to take on the role, depending on how much they trade. (They can also opt in.) The time difference between the two deadlines reflects ESMA's need first to collect trading data.
Nordea Chief Executive Officer Casper von Koskull said Nordea has "invested heavily" in being prepared for MiFID II. But he also warned that, in broad terms, the package comes with risks.
"As a piece of legislation there are a lot of good sides to it, particularly the consumer protection side, but then there are also elements that do concern me," he said in an interview on Thursday. The key question is "how it will impact the function of the market. This is a bold regulation and also bold in terms of the potential consequences that we will only see after the fact."
Systematic internalizers trade on their own accounts on an organized, frequent, systematic and substantial basis, executing client orders outside organized markets. Designation and subsequent regulation depend on transaction volumes.
Nordea says it has chosen to offer SI services for more assets than those likely to be covered by the requirements. "We thoroughly examined our trading patterns and took into account what concerns our institutional clients highlighted," Folke said. "The level of liquidity in each asset class was also a parameter that we evaluated." 
— With assistance by Will Hadfield, Trista Kelley, and Neil Callanan
(
Updates with Nordea CEO interview.
)
Before it's here, it's on the Bloomberg Terminal.
LEARN MORE