Key Russia Probe Splinters as Grassley, Feinstein Set Own Paths
By
Judiciary chairman, top Democrat launch separate inquiries

Grassley looking into Hillary Clinton emails, uranium case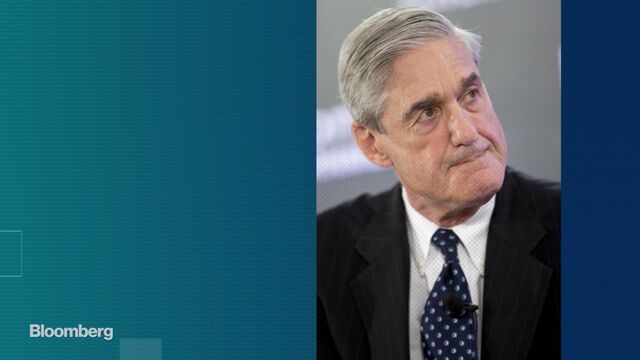 The Senate Judiciary Committee's bipartisan Russia probe has fractured, with Chairman Chuck Grassley and ranking Democrat Dianne Feinstein saying they're each going to set their own path on the investigation.
The two senators spoke on the Senate floor Tuesday, where they agreed to pursue different issues without giving up on the original probe -- into the reasons President Donald Trump fired FBI Director James Comey and Russian attempts to interfere in the election.
Feinstein of California said she doesn't understand a push by Republicans to once again investigate Hillary Clinton's emails or pursue a 2010 Obama-era deal by a Russian-backed company to purchase American uranium mines.
"We have kind of agreed that each side is going to do its own thing," she said. "I think they want to do some things that we don't want to do. And that is go into the emails, and go into the uranium thing."
Grassley spokesman Taylor Foy said Wednesday that the chairman will continue his broad focus on multiple administrations, "even if the ranking member is only willing to focus on President Trump and unwilling to examine the role of the DNC and Clinton campaign," referring to the Democratic National Committee.
Their remarks signal a significant rupture to what has been a bipartisan probe, which kicked off in June with some fanfare. At the time, Grassley's move appeared to indicate new trouble for Trump, with the independent-minded chairman potentially opening up new -- and more public -- lines of inquiry into his campaign and his administration.
Partisan Agendas
Instead, the probe is starting to resemble the state of play in the House, where Democrats are pursuing multiple angles on Trump probes and Republicans are delving into actions by the Obama administration and the Clinton campaign.
The Judiciary panel has held only two major public hearings as part of the probe, both in July. A third, where Facebook Inc., Twitter Inc. and Alphabet Inc.'s Google have been invited to testify about Russian disinformation online, is scheduled for Oct. 31.
In June, it looked like things would play out differently. Democrats praised Grassley's history of independence and oversight of presidents of both parties, and Grassley defied the wishes of some senior Republican senators who would rather everything be confined to the secretive Senate Intelligence Committee.
At the time, Grassley expressed frustration with the Trump administration's lack of responsiveness to his committee's inquiries on other matters. More recently, Grassley has said the cooperation has been improving.
Unilateral Letters
Last week, Grassley of Iowa sent out letters without Feinstein's signature seeking interviews with major figures in the Russia probe, including Trump's son-in-law, Jared Kushner, and others who took part in a meeting in June 2016 with Russian lawyer Natalia Veselnitskaya after she promised dirt on Clinton. 
Grassley also wrote to officials at the Federal Bureau of Investigation and elsewhere seeking information about other angles as well, including the uranium deal. Grassley late Tuesday tweeted a request that the Department of Justice name a special prosecutor to probe why the Obama administration allowed the Russia-backed purchase to go through.
A salacious dossier on Trump prepared during the presidential campaign by British spy Christopher Steele is also a focus of Grassley. He has said he wants to know whether that dossier influenced investigations by the Department of Justice or U.S. intelligence agencies. The Washington Post reported Tuesday that the DNC and Clinton campaign helped pay for the dossier, which was assembled by the investigative firm Fusion GPS.
Grassley said he's already gotten responses to many of the letters he sent out last week and the investigation would stay bipartisan to the extent Feinstein is interested.
"I think in most of the cases, those letters would have two signatures, and that we'll still continue to work together," he said. As to future interviews, Grassley isn't planning to shut the Democrats out. "Her staff will be participating in the Q&As to any extent they want to," Grassley said.
The flurry comes after weeks of gridlock between the top committee leaders over the particulars of the next steps in the investigation, with both Grassley and Feinstein expressing frustration in interviews over the pace of the probe.
'Too Slowly'
"I would have to agree that things are going too slowly," Grassley said late Tuesday of the probe, but he added that he hopes things are changing. "We've sent out letters on our own, she's sent letters out on her own."
Senator Lindsey Graham, who is chairman of the Crime and Terrorism subcommittee on Judiciary, said Wednesday he hopes the Russia investigation can get back on a bipartisan track.
"I am willing to do subpoenas in the Trump world. They need to be willing to do subpoenas in the Democratic world. And I'm hoping we get there," he said.
Graham, a South Carolina Republican and sometime Trump critic, said he wants to probe the uranium deal, the creation of the Trump dossier and how and whether the FBI used that dossier to get a warrant in its various investigations.
"I just find it hard to believe that we don't want to know about all things Russia," he said. "So, when it comes to Russians' activity in relationship to the State Department, I want to know. When it comes to Fusion GPS, did they hire a foreign spy, a former foreign spy, to go to a foreign government to get dirt on Trump?"
Manafort's Role
Feinstein has wanted Grassley to agree to reissue a subpoena to former Trump campaign chairman Paul Manafort, as well as to move forward on long-expected public hearings with Manafort and Donald Trump Jr., who were both in that June meeting with Russian lawyers. The duo had originally talked about public hearings in September. Trump Jr. did meet with committee staffers behind closed doors in September.
A committee aide said that Feinstein blocked an earlier option to interview Manafort in July -- around the same time he was interviewed on a limited basis behind close doors by the Senate Intelligence Committee. After Manafort's home was raided in late July by the FBI and he became a focus of Special Counsel Robert Mueller's investigation, his lawyers have suggested he is unlikely to cooperate, according to the aide, who said other pieces of the investigation have also been slowed internally by Democrats.
Feinstein now says she doesn't expect Manafort to agree to testify. 
"I am sure Manafort's lawyer will not let him come before the committee, and if he does, he'll take the Fifth," she said. "I think the Mueller investigation is really the place to handle Mr. Manafort." She said she would subpoena him anyway, but she's not the chairman.
Comey Firing
Feinstein repeated her focus was on the Comey firing and Russian collusion.
"One is obstruction of justice -- was Comey fired because of the Russia investigation? And the other is what kind of cooperation was there between the Trump campaign and Russia in terms of developing information."
Feinstein also said new laws may be needed.
"I am strongly of the view that we ought to have a law that prohibits any American from interfacing with a foreign entity or individual with the purpose of interfering in a campaign in this country," she said. "That's one of the things that could come out of this, would be legislation that would say its illegal for any American - and this hasn't been worked out - to work with a foreign entity to interfere in a political campaign."
Before it's here, it's on the Bloomberg Terminal.
LEARN MORE