markets
Carlyle's Billionaire Founders Hand Reins to New Leaders
By
Rubenstein, Conway will step back as co-chief executives

'Pivotal milestone' addresses succession concerns: analyst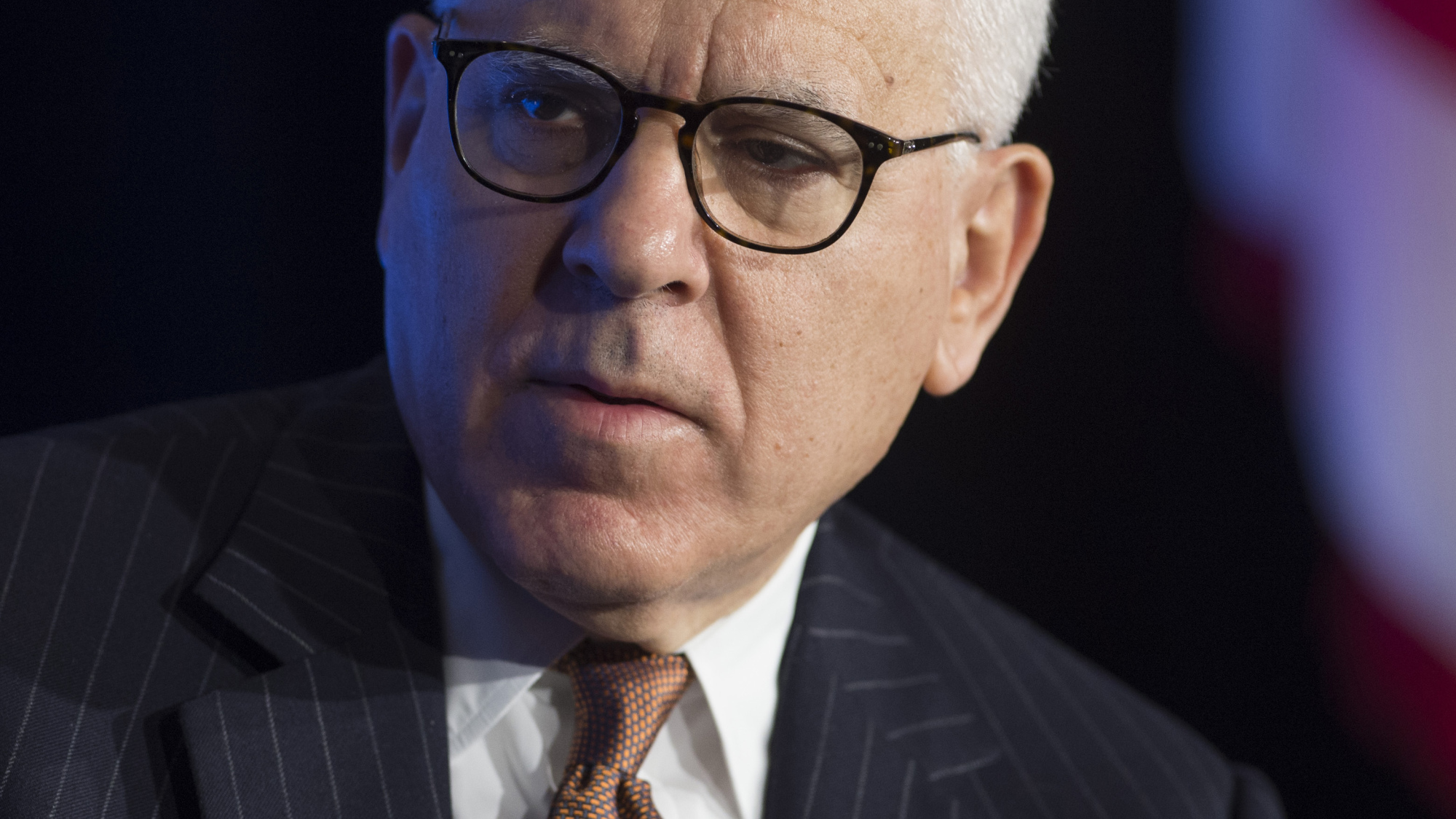 Carlyle Group LP's billionaire founders are handing their 30-year-old firm to new leaders, marking the first major transition among today's giant private equity firms.
David Rubenstein and Bill Conway will cede their roles as co-chief executive officers to Glenn Youngkin and Kewsong Lee on Jan. 1, Washington-based Carlyle said Wednesday. Rubenstein and Conway will be co-executive chairmen, while Dan D'Aniello, the third founder, will become chairman emeritus and remain on Carlyle's board.

Conway, the firm's chief investment officer, will now share that role with longtime buyout executive Pete Clare. Youngkin, Lee and Clare will join the board of directors.
"This is a pivotal milestone that addresses succession concerns," Morgan Stanley analyst Mike Cyprys wrote in a note to clients. "Going forward, we expect all major decisions will be made by Glenn, Kewsong and Pete."
The sweeping changes at the top of one of the largest, most-storied private equity firms capture a transitional moment for the industry. CEOs of the biggest alternative-asset managers -- Blackstone Group LP, Apollo Global Management LLC and KKR & Co., as well as Carlyle -- are 66 to 74 years old and have become multibillionaires with outside interests ranging from serial philanthropy to advising U.S. presidents.
Rubenstein, 68, is on dozens of outside boards and councils and hosts the Bloomberg television and digital series, "The David Rubenstein Show: Peer-to-Peer Conversations."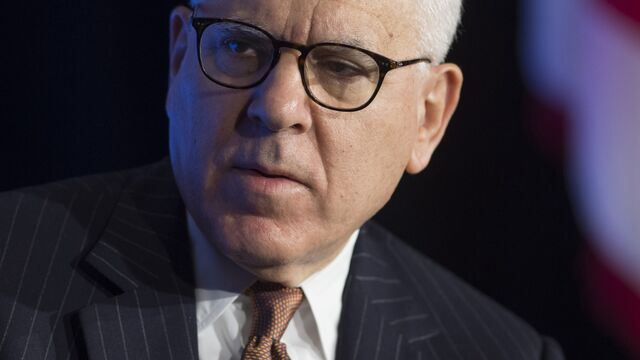 Meanwhile, their firms have grown to employ thousands of investment professionals and support staff, with many dealmakers rising up the ranks to settle just below the founders. KKR in July elevated two homegrown executives, Scott Nuttall and Joe Bae, to the newly created roles of co-presidents and co-chief operating officers, teeing up the duo to take the helm from founders Henry Kravis and George Roberts in the future.
Gadfly: Carlyle One-Ups KKR in Private Equity Succession
Veteran Youngkin
In tapping Youngkin and Lee for the top jobs, Carlyle is betting on the combination of a company veteran and a relatively new executive.
"We are fully committed to and confident in the firm's future and will continue to be substantial investors in Carlyle funds for years to come," Conway, D'Aniello and Rubenstein said in the statement.
Shares of Carlyle fell 3.6 percent to $22.90 as of 12:26 p.m. in New York, giving the asset manager a market value of about $7.6 billion.
Youngkin, 50, joined in 1995 and has taken on roles spanning Carlyle's various business lines, starting with 15 years in the leveraged-buyout group. He then served as interim chief financial officer, chief operating officer and president.

The founders have often relied on him to quickly fill roles in struggling business lines or after executive departures. A graduate of Harvard Business School and Rice University, where he played on the basketball team, Youngkin has spoken on behalf of Carlyle to analysts, investors and media since the firm's 2012 initial public offering.
Lee arrived in 2013 after more than two decades at private equity firm Warburg Pincus, where he led deals across sectors and helped develop the firm's internal resources. The 52-year-old has since worked closely with Conway as deputy chief investment officer of private equity. He also reorganized Carlyle's global market strategies unit when it sought to shed investments in hedge funds and rotate its portfolio more toward loans, structured credit and private debt.
The timing of the leadership change "suggests management has strong conviction in the company's performance and outlook," Morgan Stanley's Cyprys said.
Schwarzman, Black
Stepping away from day-to-day responsibility has been rare for founders of the largest alternative-asset firms. Blackstone co-founder Steve Schwarzman, 70, remains CEO, though co-founder Pete Peterson retired in 2008. Apollo founders Leon Black, Josh Harris and Marc Rowan are actively involved in the firm's investments and operation, and KKR's Kravis and Roberts remain co-CEOs.
TPG, one of the biggest firms that isn't publicly traded, moved co-founder David Bonderman to chairman in 2014. Co-founder Jim Coulter is co-CEO alongside Jon Winkelried, who joined in 2015.
Rubenstein, Conway and D'Aniello created Carlyle in 1987 with $5 million in initial capital. They intentionally located the firm in Washington to tap networks there and differentiate Carlyle from established New York-based competitors. Despite that, they named the company after Manhattan's Carlyle Hotel, where they would meet to discuss their plans.
Rubenstein, a lawyer and former adviser to President Jimmy Carter, focused on fundraising. Conway, who was CFO of MCI Communications, dived into investments. D'Aniello, a finance and development executive at Marriott Corp., worked on building Carlyle's infrastructure and expanding its operational capabilities.
Ownership Stakes
The trio own large chunks of Carlyle. Rubenstein held about 15 percent as of February, according to regulatory filings, and Conway and D'Aniello had about 14 percent each.
The firm has since grown far beyond Washington and leveraged buyouts. With 1,550 employees in 31 offices on six continents, Carlyle managed $169.8 billion in private equity holdings, credit assets and real estate as of June 30. It's set to report third-quarter results next week, after which Youngkin and Lee will replace Rubenstein and Conway during its quarterly earnings presentations.
The CEO duo will have their work cut out for them. Blackstone, the biggest manager of alternative investments, wants to double its assets under management to $800 billion in the next five years, Schwarzman said Wednesday.
(
Updates with analyst's comments starting in fourth paragraph.
)
Before it's here, it's on the Bloomberg Terminal.
LEARN MORE