iPhone Supplier AMS Shares Surge
By
AMS produces optical sensors, 3-D, for mobile phones

Apple is the largest company within AMS's supply chain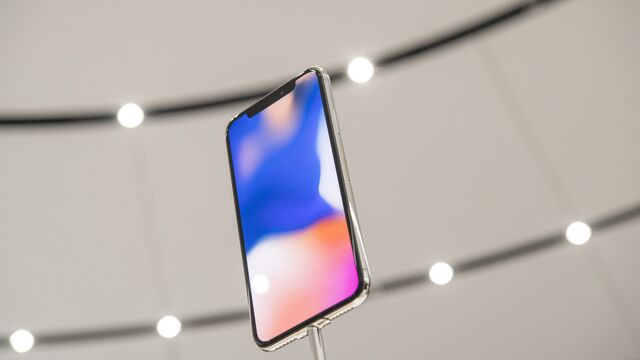 Austrian-based Apple supplier AMS AG flagged a steep increase in demand for its optical sensors, causing shares to jump.
AMS produces optical sensors for mobile phones, which manage color, brightness, and whether the handset is being held against the ear, and has recently expanded into 3-D sensors.
Shares in AMS gained as much as 18 percent to 77.65 Swiss francs Tuesday in Zurich, where the stock is listed. So far this year the shares have increased 128 percent, as of end of trading Monday.
AMS said it is now churning out sensors "for a recently launched global platform by a leading smartphone" manufacturer.
Apple is a major customer within AMS's supply chain, contributing about 20 percent of revenue. AMS expects that figure to increase. Samsung, which has also recently rolled out its flagship Galaxy Note 8 phone, is also a key customer for AMS.
AMS forecast revenue for the fourth quarter of 440 million euros ($516.7 million) to 480 million euros, compared weaker-than-expected third quarter revenue of 263 million euros, according to a statement after trading on Monday.

Reports have flagged weak demand for the iPhone 8, though investors are mostly expecting a sales surge from the high-end iPhone X when it becomes available Nov. 3. With its $999 price tag, the iPhone X will do more to help boost Apple's margins. The top-of-the-line model includes a facial recognition system that uses a 3-D scanner to unlock the handset, replacing the fingerprint sensor in the iPhone 8 and other earlier versions.
AMS, headquartered in a medieval chateau, has been busy building out its 3D sensor business, acquiring Heptagon Micro Optics Pte. in October, and laser manufacturer Princeton Optronics in March.
Before it's here, it's on the Bloomberg Terminal.
LEARN MORE