China's Oil Plans Will Be a 'Wake Up Call', Graticule's Levinson Says
By and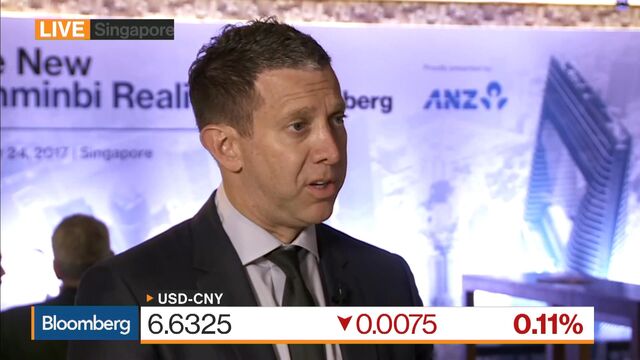 Adam Levinson, of hedge fund manager Graticule Asset Management Asia, said China rolling out a yuan-denominated oil contract within the next two months will be a "wake up call" for investors who haven't paid attention to the plans.
The move toward creating a so-called "petro-yuan" will be a "huge story," Levinson, the founder and chief investment officer of Singapore-based Graticule, said in a Bloomberg Television interview on Tuesday.
Besides serving as a hedging tool for Chinese companies, the contract will aid a broader government agenda of increasing the use of the yuan in trade settlement, Levinson said. Chinese oil companies will probably be anchor investors in Saudi Arabia's initial public offering of its state oil company, Saudi Aramco, he said.
Graticule, which managed about $5 billion as of September, was spun out of Fortress Investment Group LLC's Asia macro hedge fund in January 2015. It mainly manages an Asia macro strategy and has offices in New York, San Francisco and London.
Before starting Graticule, Levinson had been working with Fortress since 2002. Previously, he was a fund manager at Paul Tudor Jones's hedge-fund firm Tudor Investment Corp. and a proprietary trader at Goldman Sachs Group Inc., spending nine years in the bank's Hong Kong, Tokyo and London offices managing portfolios focused on Group-of-10 and emerging-market risk.
Before it's here, it's on the Bloomberg Terminal.
LEARN MORE