Flake's Blistering Attack on Trump Is the Latest Crack in GOP Unity
By
Republican had been targeted by Trump's ex-strategist Bannon

'Probably a good move,' White House press secretary says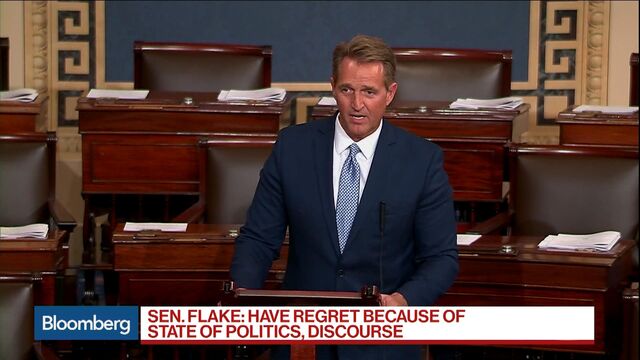 Republican Senator Jeff Flake of Arizona announced he won't seek re-election and then delivered a blistering attack on Donald Trump on the Senate floor, the second GOP senator to publicly excoriate the president on the day the party wanted to put a proposed tax overhaul at the forefront.
"Outrageous and undignified behavior has been excused as telling it like it is when it is actually reckless, outrageous, and undignified," Flake said Tuesday, without mentioning Trump's name. "When such behavior emanates from the top of our government, it is something else. It is dangerous to democracy."
Flake's remarks followed a series of television interviews in which Tennessee Senator Bob Corker denounced Trump, followed by angry retorts from the president. That all came just hours before Republican senators met for lunch with Trump to discuss the path ahead for their plans to overhaul the tax code.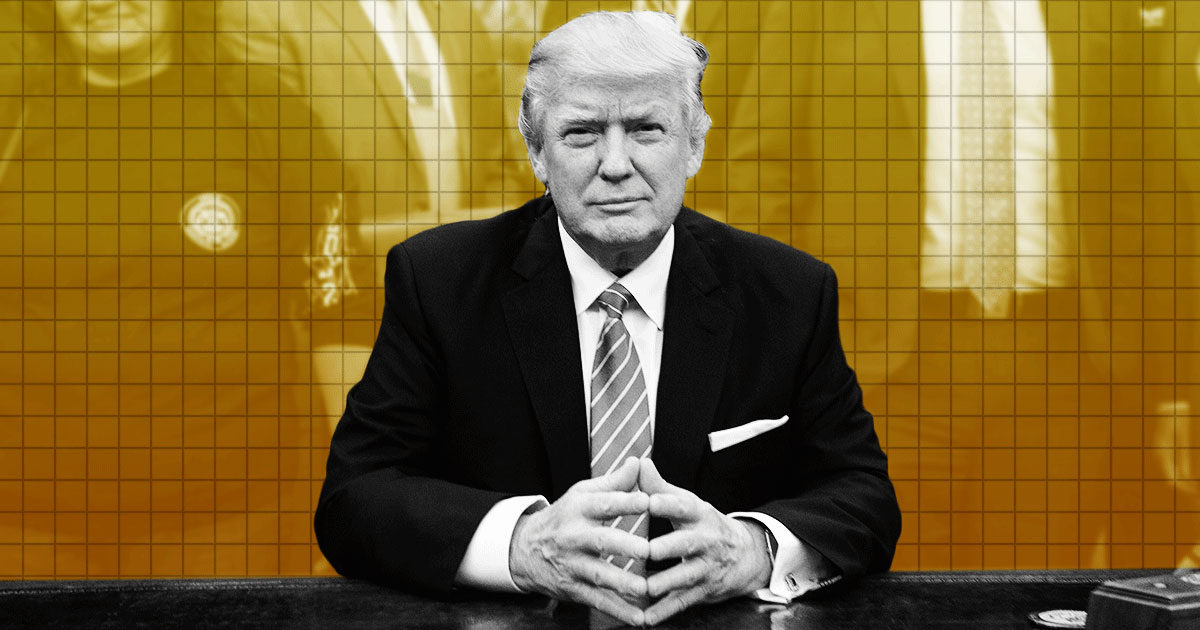 The broadsides from Corker and Flake could hardly come at a worse time for Republican leaders in Congress, who are eager to project unity on a tax plan that is at the center of Trump's agenda. While Corker and Flake aren't likely to shift from their general support for tax cuts, their statements may make it tougher for the White House to build public backing by drawing attention to Trump's repeated squabbling with lawmakers and other world leaders and what Corker called his "untruths."
The highly unusual back-and-forth also lays bare a widening split within the Republican Party and Trump's most loyal backers. The president's former strategist, Steve Bannon, is backing challengers to incumbent Republican senators, including Flake, and aims to depose Majority Leader Mitch McConnell. He's already scored one victory in an Alabama primary by backing Roy Moore, the former judge who's been accused of bigotry, in a successful runoff election against Senator Luther Strange, who had support from Trump and McConnell.
'Warning Shot'
Great America Alliance, a group aligned with Bannon, said in a statement that Flake's decision not to run for re-election "should serve as another warning shot to the failed Republican establishment that backed Flake and others like them that their time is up."
Corker had previously announced he wouldn't seek a third term. Once a solid Trump backer, Corker on Tuesday said he wouldn't do so again.
"When his term is over I think the debasing of our nation, the constant non-truth-telling, just the name-calling," the Tennessee Republican said on CNN, "the debasement of our nation will be what he will be remembered most for, and that's regretful."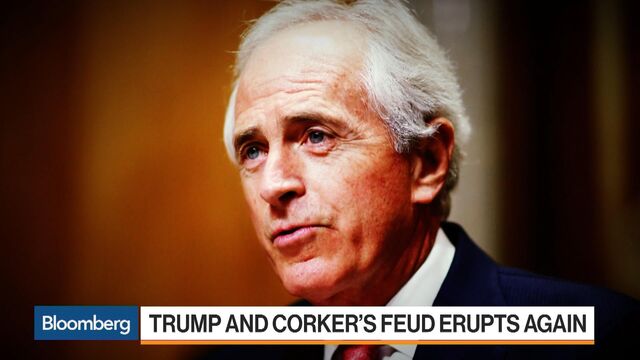 Although Corker's seat is likely to stay in Republican control, Flake's decision to not seek a second term in 2018 may help Democrats put the thin Republican Senate majority in jeopardy. Flake was facing a primary challenge from Kelli Ward, a former state senator who has the backing of Bannon. Ward lost the GOP Senate primary last year to Senator John McCain, who also has been critical of Trump.
The Democrats' top candidate for Flake's seat is Representative Kyrsten Sinema, considered a moderate. The non-partisan Cook Political Report rates the race as a toss-up.
Flake has previously criticized Trump, though his comments Tuesday were harsher than in the past. The president once called the senator "toxic" in a post on Twitter.
"We must stop pretending that the degradation of politics and the conduct of some in our executive branch are normal," Flake "They are not normal."
Trump's spokeswoman was dismissive of the Arizona senator.
"Based on the lack of support he has from the people of Arizona, it's probably a good move," White House Press Secretary Sarah Huckabee Sanders said of Flake's decision not to seek re-election. She called Flake's and Corker's criticisms of Trump "petty comments."
Breitbart News, the website Bannon again runs, issued a tweet that repeated the word "WINNING" 14-and-a-half times with a link to a story about Flake's decision. Bannon declined to comment.
A cordial conservative with a maverick bent, Flake angered Trump's base by refusing to endorse Trump in 2016. Flake also criticized the president's order banning people arriving from seven heavily Muslim nations. In Flake's book "Conscience of a Conservative," released this year, the senator said it's time for Republicans to reclaim conservatism from Trump.
Flake, who won with 49 percent of the vote in 2012, has seen his popularity in Arizona sink. A Morning Consult poll in July found just 37 percent of voters in his home state approving of the job he's doing.
Flake said he won't seek re-election to "better serve my country and my conscience by freeing myself from the political considerations."
— With assistance by Jennifer Jacobs, Jennifer Epstein, and Justin Sink
Before it's here, it's on the Bloomberg Terminal.
LEARN MORE