Goldman Sachs Loves Millennials and Engineers
By
Solomon 'loves Millennials' for their work ethic, passion

A quarter of bank's employees are engineers, Schwartz says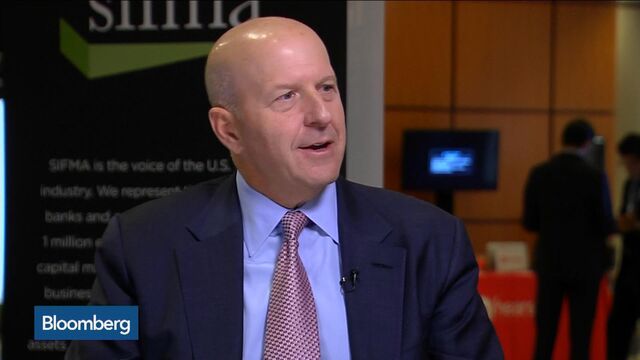 Goldman Sachs Group Inc.'s two presidents laid out the firm's new look: a Millennial majority, an increasingly diverse group of analysts coming from more schools and a growing proportion of engineers.
About 50 percent to 60 percent of the company's workforce is 30 or younger, David Solomon, who shares the president and chief operating officer titles with Harvey Schwartz, said Tuesday at a conference in Washington. Schwartz, in a podcast last week, said more than a quarter of the firm's staff are engineers, a number "that's likely to keep growing."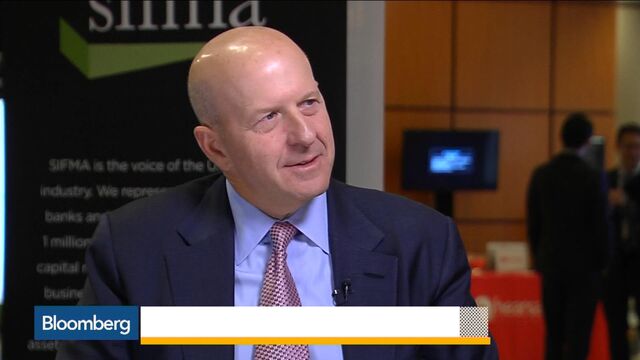 The demographics illustrate how senior executives view the shifting make-up of the bank's workforce of almost 36,000 as it adapts to a changing business climate and technology advancements that promise to disrupt or enhance how the industry works with customers. The changes can be seen most clearly in the ways the engineering and human-resources organizations are changing.
"We have the luxury of great interest in people coming, and working for, and being a part of Goldman Sachs and it's our job to figure out in the changing world how to make sure it remains super, super attractive," Solomon, 55, said at the annual meeting of the Securities Industry and Financial Markets Association.
'Critically Important'
The bank boosted pay for programmers fresh from college, relaxed the dress code and ordered them larger, curved computer monitors that topped many employee wish lists. The goal is to attract the type of engineers who have become increasingly important to how Wall Street does business. The New York-based company's human resources department has used video interviews to lessen the reliance on campus visits, and Solomon said it's recruiting at "many more schools than we used to" to boost diversity. The bank has also introduced a system of real-time performance reviews for young employees.
The growing number of engineers is "about making sure that we leverage technology in the most effective way, just like our clients are in their industries, but it's also about how do we interact with our clients," Schwartz, 53, said on the podcast, made public last week.
Part of the task will require an understanding of how younger employees like to work. Those who reached adulthood around the turn of the 21st century, the so-called Millennials, have developed a reputation for an unwillingness to work hard, an interest in careers with a social purpose and a propensity to change jobs. Despite that, Solomon said he's fond of the generation.
"I love Millennials, and one of the reasons I love Millennials is Goldman Sachs is a very young workplace," he said. "You can talk about the way the world is evolving but Millennials work hard, they care passionately about who they are working for, and they are interested in what the organization stands for and what it's doing."
Ultimately, Goldman Sachs must ensure it has a diverse workforce and the right people to help clients solve problems, he said. "I give ourselves a grade that's improving, but still more work to do."
Before it's here, it's on the Bloomberg Terminal.
LEARN MORE