Global Corporate Bond Drought Helps Solve Low-Yield Puzzle
By
Modest net corporate supply in U.S, Europe, emerging markets

Relentless inflows plus positive technical outlook cap spreads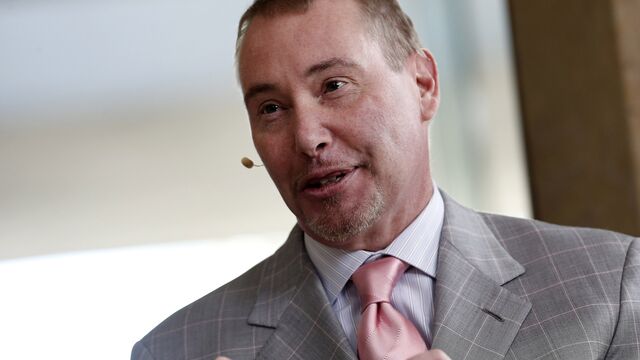 It's the debt market's dirty little secret: the supply of bond issues launched by companies across Europe, U.S. and emerging markets has been decidedly modest this year, all things considered.
A jump in maturing debt, coupon payments and investor inflows are all helping the market soak up new obligations, and spurring credit spreads toward fresh post-crisis lows late in the global credit cycle.
The positive technical backdrop is one reason why few Wall Street strategists see the debt party fizzling out anytime soon, despite stretched valuations, geopolitical risks, the Federal Reserve's balance-sheet unwind and benchmark Treasury yields that on Tuesday climbed above 2.4 percent.
"Net issuance is low across a lot of fixed-income asset classes," says Ben Emons, chief economic at Intellectus Partners. "Low yields are, in part, a function of not enough bond supply available to meet demand even if the issuance numbers look staggering."
U.S. Outlook
Take U.S. high-grade bonds. Bank of America Corp. projects net issuance is poised to drop by a third next year to $487 billion.

And after stripping out internally generated funds, derived from coupon payments to tender offers, issuance is projected to hit a paltry $17 billion next year.
"We expect the more structural supply reducers emanating from tax reform to finally materialize in 2018," Bank of America strategists led by Hans Mikkelsen wrote in a report this week.
Fresh issues of U.S. high-grade obligations are set to reach $269 billion this year, they project, but inflows into debt funds are helping to keep credit spreads in check.
Some $478 billion has flooded into mutual funds and exchange-traded products this year through Oct. 11, according to EPFR Global data. That's close to record $493 billion set in 2012. Around 38 percent of that inflow has been spurred by demand for North American debt, as retail domestic investors have offset waning appetite from foreigners.

"There's been massive inflows into investment-grade corporate bonds," says Stephen Caprio, a New York-based UBS Group AG credit analyst. "And sectors impacted by repatriation (tech, health care, consumer staples) have slowed issuance."
Euro Junk
Over in the euro area, companies with weak balance sheets haven't been rushing to issue despite the spirited economic recovery, capping risk premiums in the process, according to Charlotte Edwards, a strategist at HSBC Holdings Plc. 
Competition from the loan market and a wave of rising stars -- companies lifted to investment-grade status -- are curbing the growth of the high-yield corporate bond market in euros, according to the analyst.

A drop in private equity-related issuance -- as companies embrace the loan market, which offers ever-increasing flexibility with fewer covenants -- also account for the supply shortage, according to HSBC.

EM Demand
The emerging-market pipeline has also proved more benign than you may think at first blush, given pent-up demand for corporate credit over the past three years that has only really begun to be satisfied this year.
Weak oil prices between 2015 and 2016 and Brazil's political crisis spurred deleveraging among commodity exporters, while sanctions imposed on Russia in 2014 effectively locked issuers from the oil producer out of international capital markets.
"Net issuance has been very low," says Koon Chow, a strategist at Union Bancaire Privee Ubp SA in London. "There's been a lot gross issuance but a lot of maturing stock as well."
JPMorgan Chase & Co. projects emerging-market corporate debt financing in dollars will be modest thanks to maturing obligations, coupon payments and corporate activity to manage debt loads such as tender offers and buybacks.
Mutual and exchange-traded funds tracked by data provider EPFR, which gives a partial snapshot of the global investor base, have taken $61 billion of fresh inflows this year, representing 16.5 percent of their assets, according to Jefferies Group LLC.

In a world awash with $10 trillion of excess cash, only a big jump in the dollar or policy uncertainty can unhinge global credit markets from their bullish foundations next year, according to JPMorgan strategists, suggesting enduring retail-driven inflows may offset tighter central-bank policies.
— With assistance by Elizabeth Stanton
Quotes from this Article
Before it's here, it's on the Bloomberg Terminal.
LEARN MORE