Ex-HSBC Trader's Guilt Casts Shadow Over Colleague's Extradition
By
Mark Johnson front-running conviction pressures Stuart Scott

Scott awaiting judgment Thursday on extradition to U.S.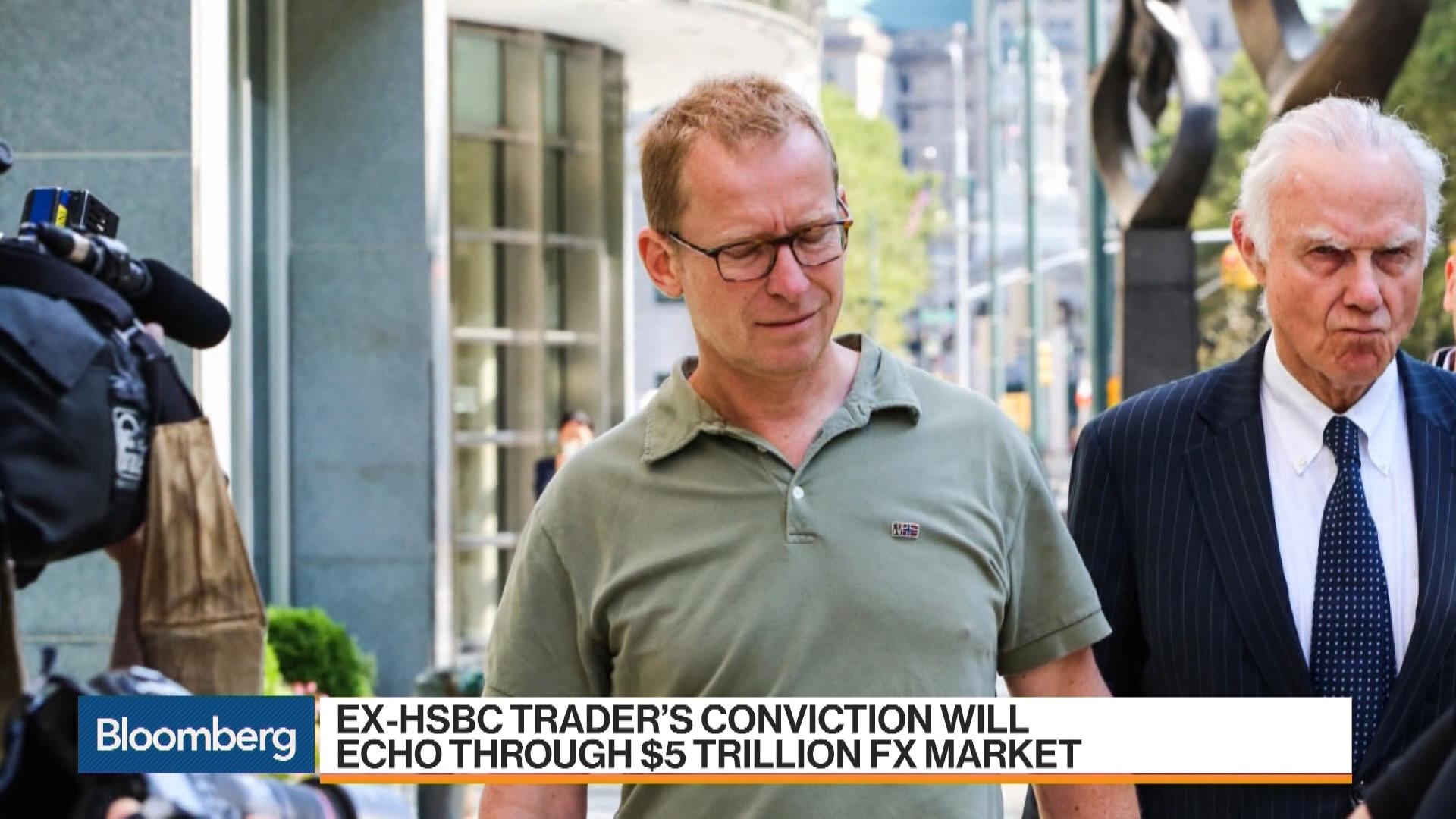 The fraud conviction of a former HSBC Holdings Plc executive by a U.S. jury may be a harbinger of what's to come for London colleague Stuart Scott, as a judge prepares to rule on his extradition to face the same charges this week.
Mark Johnson was found guilty on nine of 10 fraud and conspiracy counts Monday after a month-long trial in Brooklyn, New York. He was accused, along with Scott, of front-running a $3.5 billion order from Cairn Energy Plc in 2011 that made the bank $8 million in profit. The verdict comes as Scott, 45, awaits a decision Thursday on whether he will be sent to the U.S.
Johnson and Scott were both charged by the U.S. Justice Department in July 2016. While Johnson was arrested at New York's Kennedy Airport before he could return to the U.K., Scott remained free at his home in the London suburbs until June. At his extradition hearing last week, his lawyers told the court that the Justice Department had misrepresented the behavior and was attempting to regulate conduct that didn't occur or cause any harm in the U.S.
The guilty verdict shouldn't impact the court's extradition ruling directly, although it may undermine some of Scott's arguments, according to London extradition lawyer Edward Grange.
"While Johnson's conviction won't decide the outcome of Scott's extradition it will certainly lend weight against the forum-bar argument succeeding," said Grange, a partner at Corker Binning. "The U.S. is a trusted extradition partner and there is a strong track record on U.S.-U.K. extraditions being granted as both countries look to support their bilateral treaty obligations."
One consideration for a judge looking at the forum-bar argument is what jurisdiction any co-defendants have been tried in. A lawyer for Scott declined to comment.
U.S. prosecutors claimed in court filings last week that Scott, who was HSBC's head of currency trading in London, made a $500,000 profit from the deal and was involved in "a systematic and organized conspiracy to defraud" Cairn with his ex-boss Johnson. Whatever the ruling on his extradition, he is unlikely to travel to the U.S. this year as either side would probably appeal after losing.
Johnson, 51, is facing a maximum 20-year prison sentence on each of the nine counts he's been convicted on, although he's likely to receive a shorter term. Two British former Rabobank Groep Libor traders received one and two-year sentences before their convictions were quashed this year, while Michael Coscia, the first person convicted of spoofing after it was made a crime under the Dodd-Frank Act, was sentenced to three years in July 2016.
Before it's here, it's on the Bloomberg Terminal.
LEARN MORE