Trump Disputes Widow's Story, Continuing Feud Over Army Death
By
President says he said Sgt. La David Johnson's name in call

Grieving wife of slain soldier said Trump didn't remember name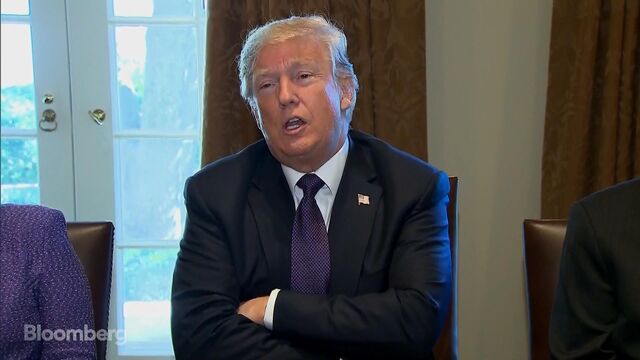 President Donald Trump continued his feud over his treatment of a U.S. Army widow, disputing the account of a grieving wife of a slain U.S. soldier who said his condolence call made her cry.
"I had a very respectful conversation with the widow of Sgt. La David Johnson, and spoke his name from beginning, without hesitation!"' Trump said Monday on Twitter.

Johnson's widow, Myeshia Johnson, said Monday that Trump's call added to her pain as she was going to retrieve the body of her husband, one of four U.S. troops who died earlier this month during an ambush in Niger.
"He couldn't remember my husband's name," Myeshia Johnson said in an interview that aired Monday on ABC's "Good Morning America" program. "The only way he remembered my husband's name is because he told me he had my husband's report in front of him. And that's when he actually said La David. I heard him stumbling on trying to remember my husband's name."
Johnson also said the tone of Trump's comments during the call left her "very upset and hurt."
Trump's feud over his call to Johnson has consumed most of the past week at the White House, as Trump and his top deputies have tried to discredit any account that the president was insensitive during his condolence call.
Trump lashed out last week at a Democratic lawmaker who said that she witnessed his phone call to Johnson and that the president had told the widow her husband knew what he signed up for.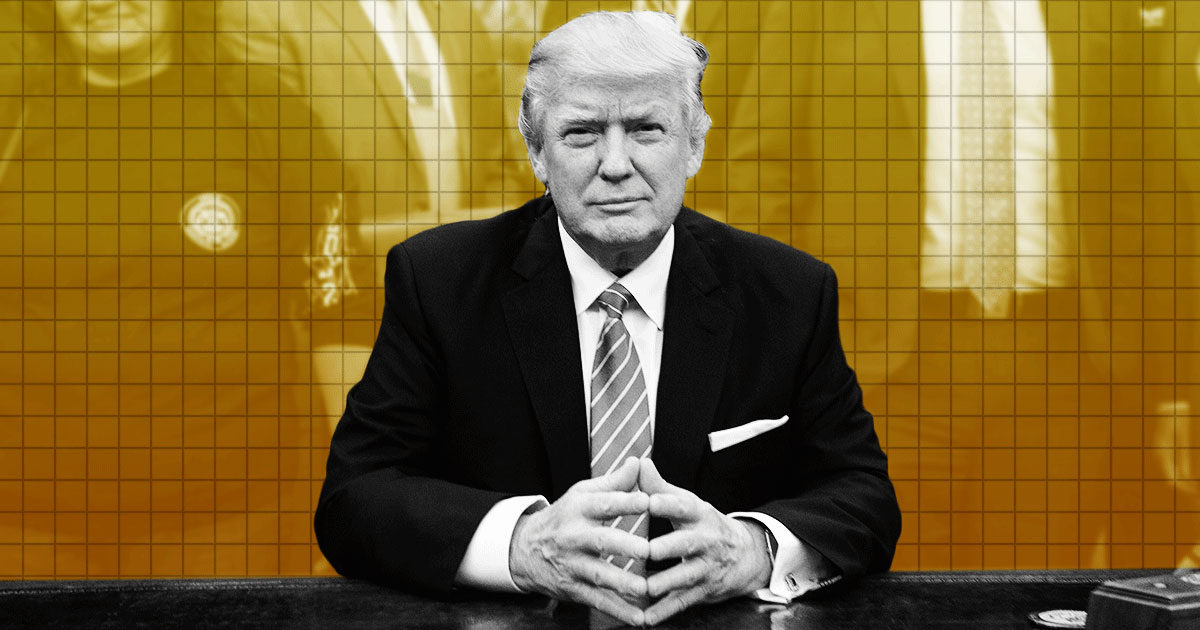 Representative Frederica Wilson of Florida said last week on MSNBC that Trump spoke in an "almost joking" manner to Johnson, and failed to remember her husband's name. Trump said that account was "fabricated."
Trump's chief of staff, General John Kelly, who lost one of his sons in combat, also attacked Wilson last week, falsely saying she took credit for getting $20 million in funding during a 2015 naming ceremony for an FBI building in South Florida. A video of the event showed that Kelly was wrong.
In the ABC interview, Johnson confirmed Wilson's account as "100 percent accurate" and said that the "tone" of Trump's call made her "cry even worse."
"That's what hurt me the most because if my husband is out here fighting for our country, and he risked his life for our country, then why can't you remember his name?" she said.
Before it's here, it's on the Bloomberg Terminal.
LEARN MORE