Macron Wants to Teach the French to Love Their Private Companies
By
French government begins consultation with business leaders

'All French people need to benefit,' finance minister says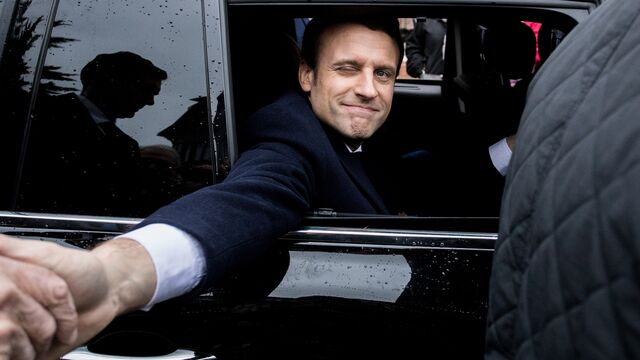 President Emmanuel Macron's government wants to change French culture to make the population less instinctively hostile to private enterprise.
"I'm struck by the difference of the reality of life in companies and the way they are perceived in public discourse -- especially by politicians," Stanislas Guerini, a lawmaker in Macron's Republic En Marche party, said in an interview. "There is often a black and white view whereby small companies are seen as wonderful resources and big groups are just hungry for profits."

As one step in that direction, Macron's government is beginning a consultation with entrepreneurs and business people intended to find ways to bolster French business and in particular help small companies grow into mid-sized ones. France has about one third the number of medium-sized companies of Germany and half the number of Italy and the U.K., the finance ministry estimates.
"What we want to do is help the French make peace with private business," Benjamin Griveaux, a junior minister at the ministry of finance and economy, said at a conference to begin the consultation in Paris. "This reconciliation is indispensable if we are to have more successful companies in the future."
Sharing the Benefits
The consultation is also intended to look at ways in which France can boost the number of companies reaching international markets. The euro area's second-largest economy has run a trade deficit every year since 2005. Last year the current-account deficit amounted to about 24 billion euros, or 1.1 percent of gross domestic product.
"France has had a small, structural trade deficit for years," Finance Minister Bruno Le Maire said. "It won't be eliminated over night but I'm willing to look at all possible measures for doing so."
At the same time the government is examining ways to make sure that workers receive the benefits of growth when it does come, notably by developing more forms of profit sharing.
"In the end, all French people need to benefit from growth," Le Maire said. "That includes employees, executives and the unemployed."
Before it's here, it's on the Bloomberg Terminal.
LEARN MORE