How Madrid Plans to Oust Separatists and Run Catalonia
By and
Catalan regional president and his cabinet to be dismissed

Plan aims for fresh elections in Catalonia within six months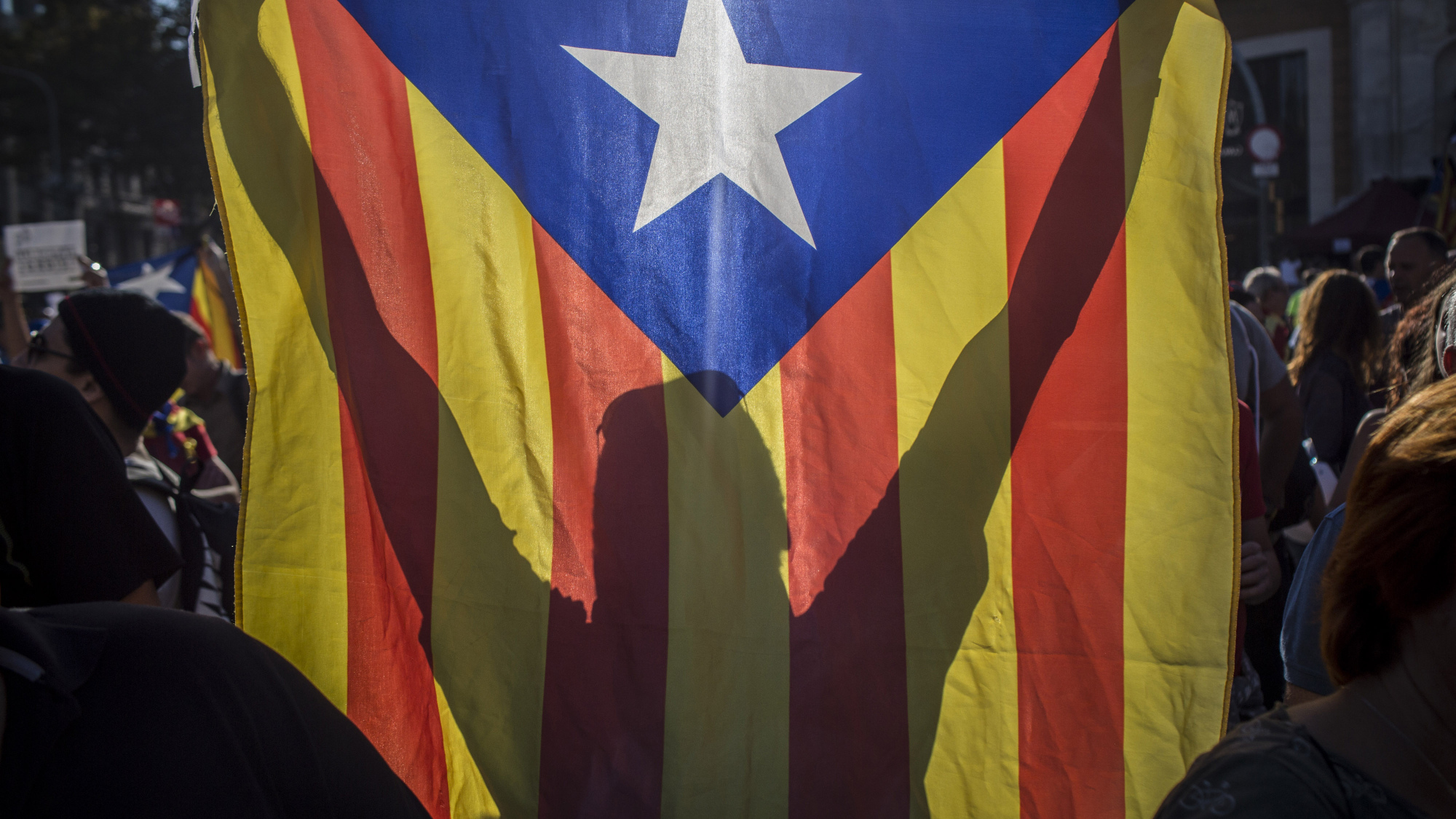 Spanish Prime Minister Mariano Rajoy will dismiss Catalan President Carles Puigdemont and his government as he seeks to put a definitive stop to the region's drive for independence.
Rajoy outlined a barrage of steps for approval by the Senate at a news conference in Madrid after leading a meeting of his cabinet on Saturday. He's using Article 155 of Spain's 1978 constitution for the first time ever.
Here are the main points:
Madrid will dismiss Puigdemont and his cabinet and central government ministers will take on responsibility for regional administration. For example, Economy Minister Luis de Guindos will oversee the department of economy in Catalonia. The Interior Ministry will now directly oversee the day-to-day running of the Catalan security forces and will have powers to dismiss police officers if they are deemed to be hindering the implementation of Article 155.
Rajoy will take on powers to dissolve Catalonia's parliament to call regional elections. The Catalan parliament will be dissolved within the next six months to allow a regional ballot to take place. Madrid will remain in charge until a new Catalan government is formed once those elections are held.
Madrid will have a veto right over the Catalan parliament if policy proposals are deemed to be in breach of Article 155 and the Constitution. A body appointed by the central government will get 30 days to oversee proposals and -- if necessary -- turn them down. Parliament can't debate measures if they're struck down.
The central government also will oversee the Catalan budget and use of tax revenue to prevent public funds from being diverted or being used to pay for secessionist plans. Madrid also will oversee regional publicly funded media through a newly designated body to ensure local television, radio and others reflect a plural political landscape. Rajoy said all steps have backing of Socialists and the liberals of Ciudadanos. Even so, the government will have to provide an update on the implementation of Article 155 every two months to the Senate in Madrid.
How the Senate vote works:
The measures announced by the central government will take effect after the Senate votes to approve them. The PP has a majority in the 266-member chamber.
Senate commission overseeing Article 155 will be formed Tuesday to start the process.
The commission could ask regional President Carles Puigdemont to appear before the Senate to present arguments -- although a written document could suffice.
The commission will debate the measures on Thursday starting at 5 p.m.
Senate plenary will vote final measures on Friday in a session starting at 10 a.m., coinciding with the weekly government cabinet meeting
Measures will be published in the official state gazette on Saturday, giving full effect to the government's new powers.
Before it's here, it's on the Bloomberg Terminal.
LEARN MORE