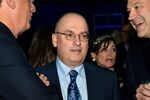 The descendants of oil tycoon John D. Rockefeller have them. So do Microsoft Corp. founder Bill Gates and hedge-fund manager Bill Ackman. They are family offices, the loosely regulated, privately owned companies that manage vast amounts of money for wealthy clans. They're also among the most secretive firms in the world, and by all accounts they are expanding rapidly. Ask any family-office expert how to define them and the likely response will be: "If you've seen one family office, you've seen one family office." Like each family, they vary -- widely.
1. What do family offices do?
They are companies that serve a single family with so much wealth that its members require their own accountants, family planners, lawyers and other specialists to manage it all. Families usually need at least $500 million to set up a full-service office with an investment staff. Many employ dozens or even hundreds of professionals to pick investments, file taxes, pay the bills, oversee philanthropic missions and manage assets like yachts and vacation homes. Multi-family offices, which serve more than one family, are accessible at lower levels of wealth and can offer similar services, though they technically are under the rubric of investment advisers.
2. Who has them?
There are at least 3,000 single-family offices globally. Family offices have existed for centuries, but about half were started since the late 1990s, according to a 2013 Ernst & Young report. Rockefeller set up one of the earliest modern versions in the 1800s. In recent years, the number has grown with the explosion of mega-millionaires and billionaires. One of the more famous is Steven Cohen's Point72 Asset Management, which has an $11 billion war chest. Cohen's hedge-fund company, SAC Capital Advisors, pleaded guilty to securities fraud in 2013 and paid a record $1.8 billion fine. Although he wasn't charged personally, Cohen agreed to convert the company to a family office and to not manage other people's money for several years. (When the ban expires next year, he is said to be planning to resume managing client money.)
3. How are they regulated?
One reason it's hard to pinpoint how much money family offices manage is that few public records are available to track their assets. In the U.S., single-family offices generally don't have to register as investment advisers with the U.S. Securities and Exchange Commission, or report how much they manage. That's because a group of families and their lawyers lobbied for and won a clause in the 2010 Dodd-Frank financial reform act that exempts them from investment-adviser rules, if they only manage money for family members. Family offices that oversee more than $100 million in U.S. equities are required to disclose to the SEC a quarterly list of stock holdings.
4. So who oversees them?
No one, really. Once Steve Cohen no longer managed other people's money, for example, he wasn't required to register as an investment adviser or comply with numerous other SEC rules, so some of his trades receded further into the shadows. Other hedge-fund managers, such as George Soros, have returned money to outside investors and converted their firms into family offices, in part to protect their privacy and avoid compliance costs.
5. Where do they get their staff?
As they've grown in number, they've also increased in sophistication, with some resembling professional investment firms that poach talent from big banks and asset managers. Top business schools in the U.S., including the University of Pennsylvania and the University of Chicago, have created courses tailored to producing a cadre of professionals that cater to family-office needs.
6. How much money do they manage?
No one really knows. Families tightly guard the extent of their holdings but an estimate by London researcher Campden Wealth put the figure at $4 trillion globally. Uncovering family-office fortunes is like putting together a puzzle: Most have purposely chosen obscure names to operate out of the public eye. Google co-founder Sergey Brin's family office, Bayshore Global Management, gets its name from the location of the search engine's headquarters. Charles and David Koch named theirs after the year their grandfather emigrated to America: 1888.
7. What's next for family offices?
As family offices become more professional, some resemble financial-services firms and do their own deals, following the likes of Warren Buffett. They team up in club-like investor groups or strike out solo to buy other private, often family-owned, businesses. By going direct, rather than through a private-equity fund, a family can exert tighter control over the money, cherry pick investments, minimize fees and even give the kids a board seat to learn the trade. Billionaire brothers Tony and J.B. Pritzker, whose family money came from running Hyatt Hotels Corp. and industrial conglomerate Marmon Holdings, in 2015 bought a manufacturer of coffee sleeves for companies including Starbucks Corp. The Bechtel family, whose patriarch Warren A. Bechtel founded the namesake construction company in 1898, last year bought a controlling stake in a car dealership group near Minneapolis.
8. Is this just a U.S. trend?
Definitely not. Some of the oldest and richest family offices have been based in Europe -- for generations. Many are structured as holding companies because they own multiple businesses that generate income for heirs, such as Group Arnault of the Louis Vuitton fortune in France. Wealthy families in Latin America, Asia and the Middle East are also increasingly setting up family offices with outposts in the U.S. and Europe to scour for investment deals.
The Reference Shelf
Before it's here, it's on the Bloomberg Terminal.
LEARN MORE