Billionaire Tim Draper Goes Active as Internal Spat Plagues His ICO Investment
By
Venture capitalist is an early investor, partner in Tezos

Draper helping founders to select new board executive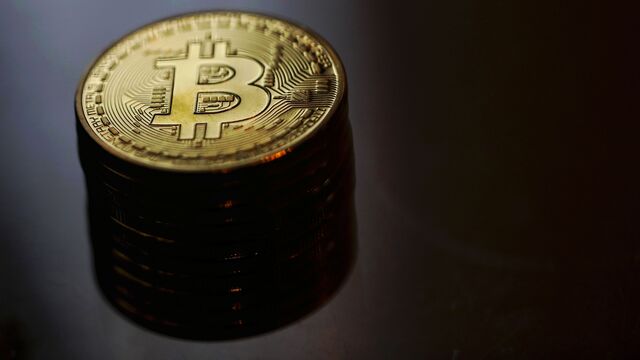 Billionaire venture capitalist Tim Draper is breaking out the sharp elbows to protect his foray in initial coin offerings.
The long-time bitcoin fan and managing partner of Draper Associates invested in Tezos's $232 million token sale in July, at the time the biggest ICO to date, and he owns a minority stake in the firm that controls Tezos's code, Distributed Ledger Solutions. A dispute over control between the startup's founders and its board director has led to delays in the launch of the product, intended to be an improved blockchain. The tokens will only be released for trading once the project is launched.
Draper isn't twiddling his thumbs.
In an email to Bloomberg News, Draper said he gave husband-and-wife team Arthur and Cathleen Breitman suggestions for who could replace Johann Gevers, the head of a Swiss foundation which oversees their funds, after the founders asked him to "look for a high integrity board member to replace the one who seems to be grabby."
The Breitmans said in a blog post on Wednesday that little work has been done on their product, even as the funds raised in their ICO compare with an average early-stage funding round of less than $1.2 million, according to data by CrunchBase. The founders said the delays were caused in part by a dispute with Gevers, who they suspended from the foundation. Gevers said in an emailed response that the Breitmans' accusations were groundless and that it was "terribly disappointing that things have taken this turn."
The spat hasn't reduced his optimism on ICOs, Draper said.
"I am still enthusiastic about the creativity that ICOs bring to society and the progress these entrepreneurs can make, but teams need to do careful planning to manage people's expectations in the case that the token is popular," Draper said in an e-mail. "The Tezos team is awesome, and I have complete confidence in their ability to execute and create an amazing platform."
Read more commentary by Bloomberg View's Matt Levine on ICOs
The infighting and delays in the project highlight some of the risks involved in investing in digital tokens raising millions of dollars without having a working product, and in a sector that has been the target of hackers and scammers. Startups have raised $3 billion in ICOs, surpassing venture capital funding for the first time earlier this year.
But the wave of ICOs has also opened up funding for early-stage, decentralized projects, which might have found it difficult to attract capital. ICOs are also opening investment in technology companies to retail buyers.
Draper is an early crypto enthusiast. He bought more than 30,000 bitcoin when the U.S. government auctioned off the virtual currency seized from Silk Road, the online market-place of illegal goods, in 2014.
— With assistance by Yuji Nakamura, and Lulu Yilun Chen
Before it's here, it's on the Bloomberg Terminal.
LEARN MORE