Business
Toymakers Are Targeting Your Children Via YouTube's Kid Influencers
Kids have captivated their peers on social media with videos of toy unboxings and reviews.
By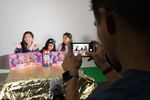 One evening in June 2016, Isaac Larian lay in bed at his Malibu, Calif., home, unable to sleep. So the chief executive officer of the world's largest private toy company, MGA Entertainment Inc., did what any insomniac toy executive would do to unwind: He watched viral videos of kids unboxing toys on YouTube. Don't laugh. Videos by youthful toy reviewers can get millions of views, and watching toys being freed from their packaging has become must-see TV for many fans. "I said to myself, How are we going take advantage of this phenomenon and make the ultimate unboxing toy?" recalls Larian. "I challenged my design team, and they came up with the idea."
Five months later, MGA released L.O.L. Surprise!, a small plastic sphere concealing a miniature doll and its accessories. That a plaything so simple became a sellout hit in just two weeks isn't the only surprise. The toy is also noteworthy because it was marketed without a single television ad. That boffo reception wasn't a fluke. This year, MGA's newest product, the L.O.L. Big Surprise—a bundle of 50 tiny items that kids can unwrap—has landed at the top of many 2017 best toy lists. It sold out at both Toys "R" Us and Amazon.com on the first day it went on sale—again, without a single TV spot.
To Larian, whose company created such hits as Bratz and Lalaloopsy dolls, the success validates his decision several years ago to shift away from running spots during kids' TV and cable programming and instead depend mainly on getting MGA's products into the hands of kid influencers on YouTube. "Everybody said, You're wasting money, you're wasting time," he says, recalling his late 2014 decision to have MGA's marketing go 90 percent digital. "At first we were, but then the tipping point happened."
He's talking about the continuing shift of toy-age children away from traditional kids' TV programming to social media, where they can view—and share with friends—videos about the toys they want. Since 2012, kid influencers on YouTube have increasingly captivated their peers by posting videos of themselves unboxing, reviewing, and playing with toys. And toy companies are following them online.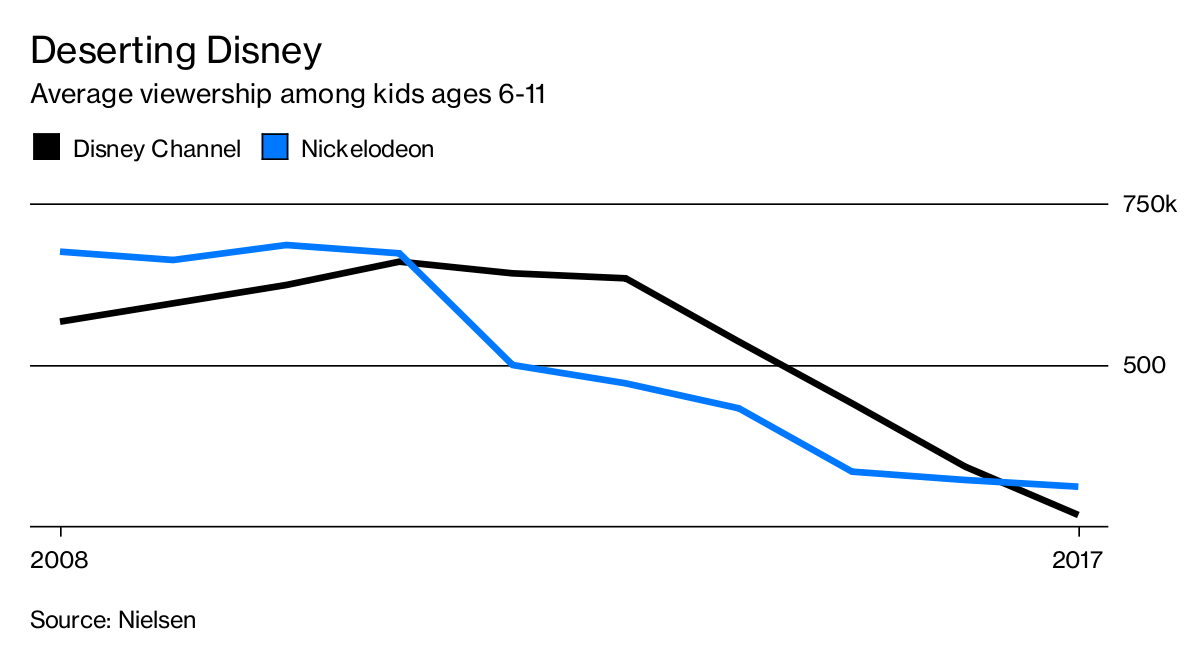 Nielsen reports 53 percent fewer kids age 6-11 watched the Disney Channel in the 2017 cable season than in 2008, and 54 percent fewer watched Nickelodeon. Meanwhile, 32 percent of kids said they prefer watching videos on a non-TV device in 2016, according to researcher EMarketer. Kids also ranked YouTube as their favorite brand out of 350 choices, according to a September 2017 survey by Smarty Pants LLC. "There was a time when you would put a product on TV and watch it sell, but kids aren't watching Nick anymore," Larian says. "So we aren't wasting money with TV anymore. We're going with digital influencers' viral marketing."
That shift has provided a bonanza for YouTube reviewers, among them a family known as KidToyTesters. The group of five siblings from Omaha, whose ages range from 2 to 14, have made videos featuring toys from "everyone you could name or think of," including Mattel Inc., Hasbro Inc., and MGA, according to their dad, Lee (who didn't want the family's last name used). Such companies send them free products. They've also produced sponsored videos for 17 brands, including Nintendo, Spin Master, and Wicked Cool Toys.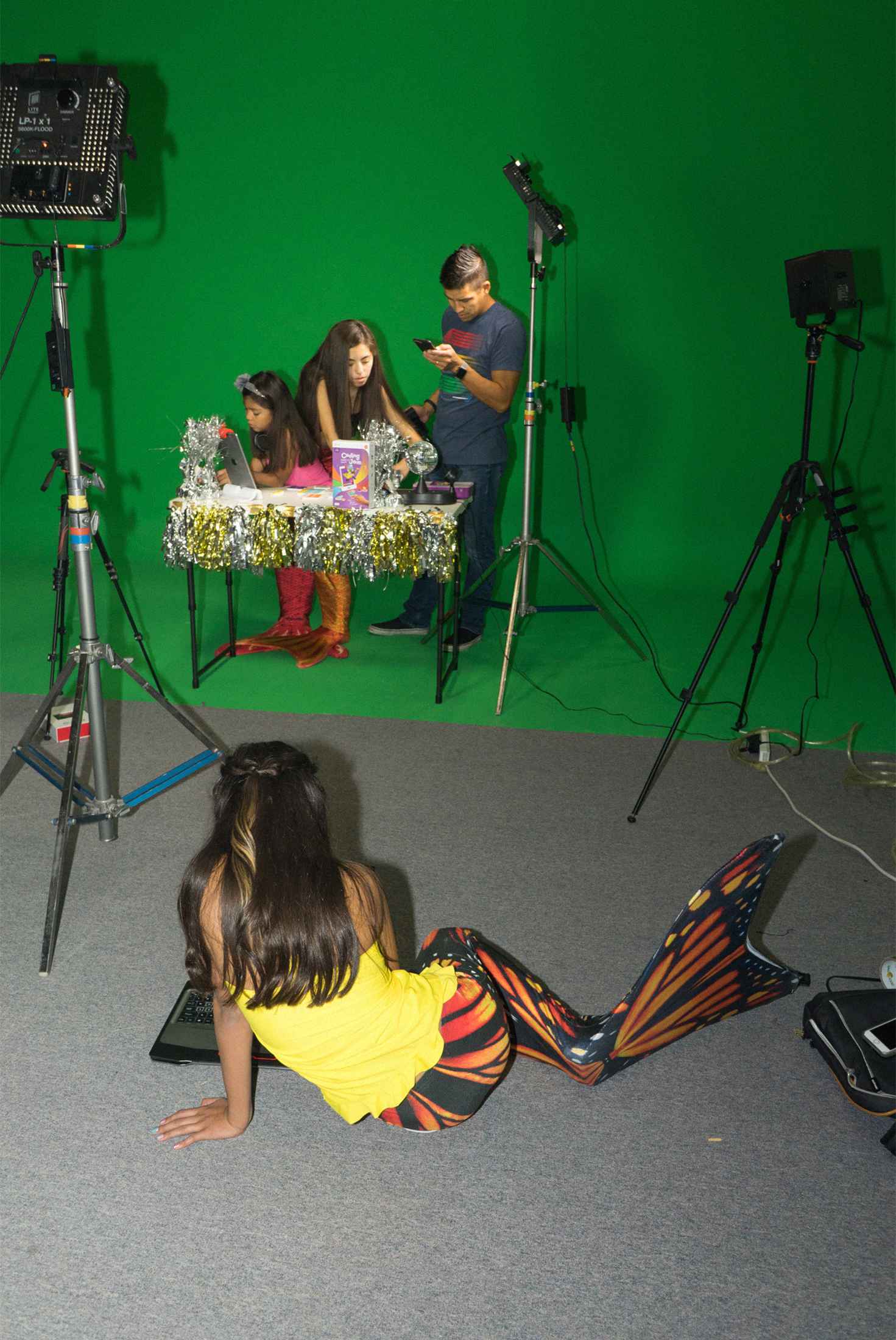 Right now, the family is in crunch mode. Lee says they'll make 70 percent of their annual revenue over the next three months as toy companies promote their products for the holiday season. During any given month, the kids work with two companies as part of a paid deal to pitch their toys. They expect to work with seven or eight companies this holiday season. By the end of the year, Lee says, the family will have made $140,000 from their channel.
Data show why companies want to pay up for YouTube talent. In its 2017 holiday spending survey, PwC LLP ranked YouTube the most influential social media platform for 72 percent of young Generation Z consumers, who said they'd be far more likely to buy a product if an influencer they follow shares a positive review or uses that product on social media.
Toy industry leaders attribute the efficacy of influencers to their authenticity. While celebrities are inaccessible to most viewers, kid influencers often interact with their fans by responding to comments and online messages. "Influencers are able to relate better to kids than a scripted or overly produced traditional TV advertisement would," says Victor Lee, senior vice president for digital marketing at Hasbro.
Some YouTube channels, such as EvanTubeHD and Ryan ToysReview, have millions of subscribers. The big number of eyeballs watching toy review videos also means influencers can command big money for their endorsements. Industry experts say it can cost a company anywhere from a few thousand to $200,000 to get an influencer to feature a toy in a video, depending on the influencer's social media footprint. "It's the Wild, Wild West," says Justin Kline, chief operating officer of Markerly Inc., a company that matches brands with influencers.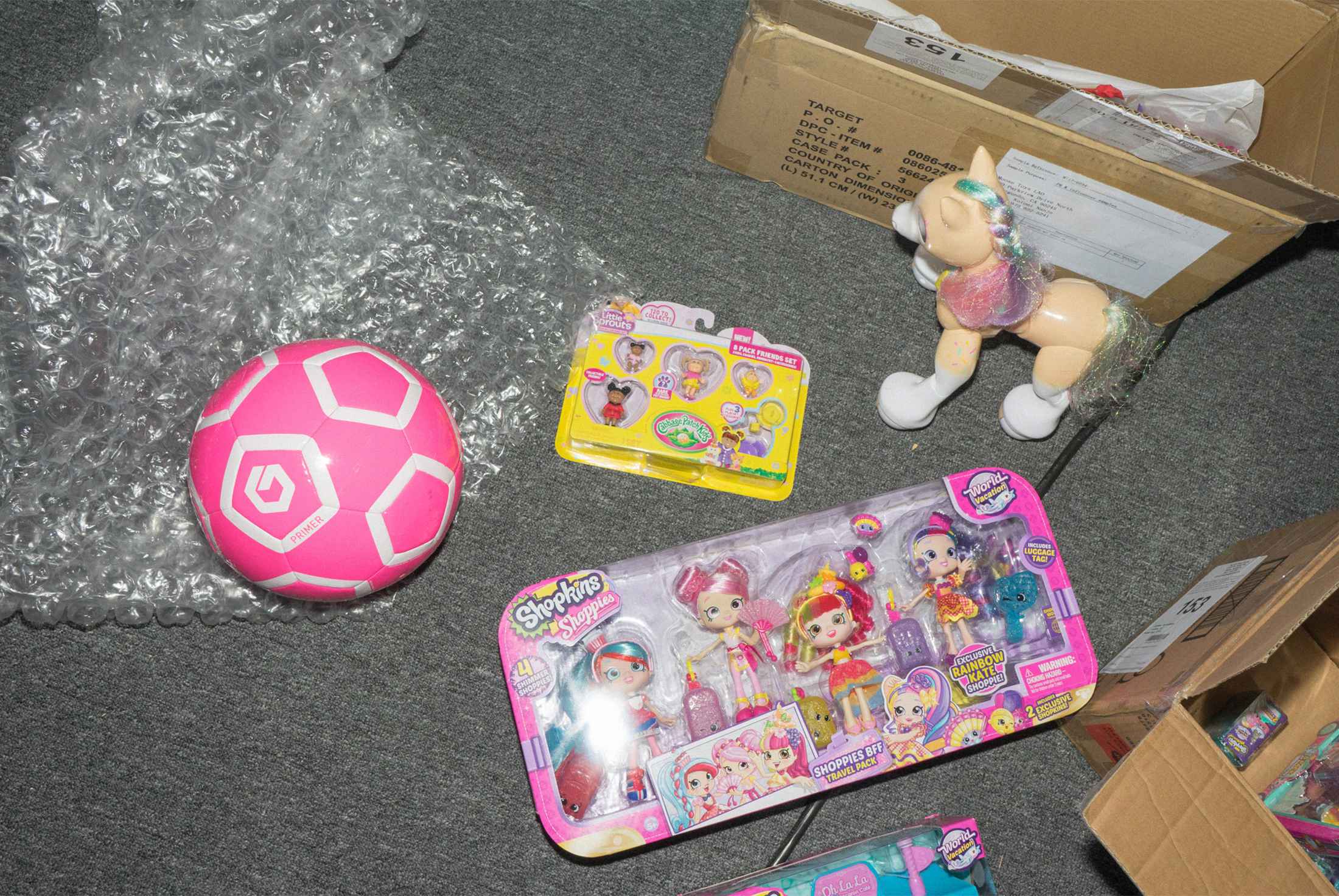 That doesn't necessarily mean companies look only to the channels with the most subscribers. For many, a more-valued metric is engagement—everything from comments, likes, and shares for the channel's videos to how long a kid watches and the extent to which an influencer interacts with followers.
Captiv8 Inc., another company that matches brands with influencers, sells an analytics platform that allows companies to predict the engagement they will receive for a specific campaign. "We look at the social influencer space and help brands predict 'Oprah effects,' " says co-founder Krishna Subramanian. "Oprah picks up a book, and it's completely sold out. That's a benefit of working with influencers—you get that potential for virality."
As influencers climb in popularity, they can become so busy that it's difficult to stay in touch with their fans. Lee says channels with smaller audiences have a greater capacity to respond to messages and comments and listen to feedback.
Isaac Quiroga, Mattel's director for video engagement, says his company focuses strictly on engagement when assessing influencers. "Even though you're reaching a smaller audience, you tend to have a much more engaged smaller audience," he says. "From there we'll see a lift with the rest of our products, and our engagement drives purchase intent."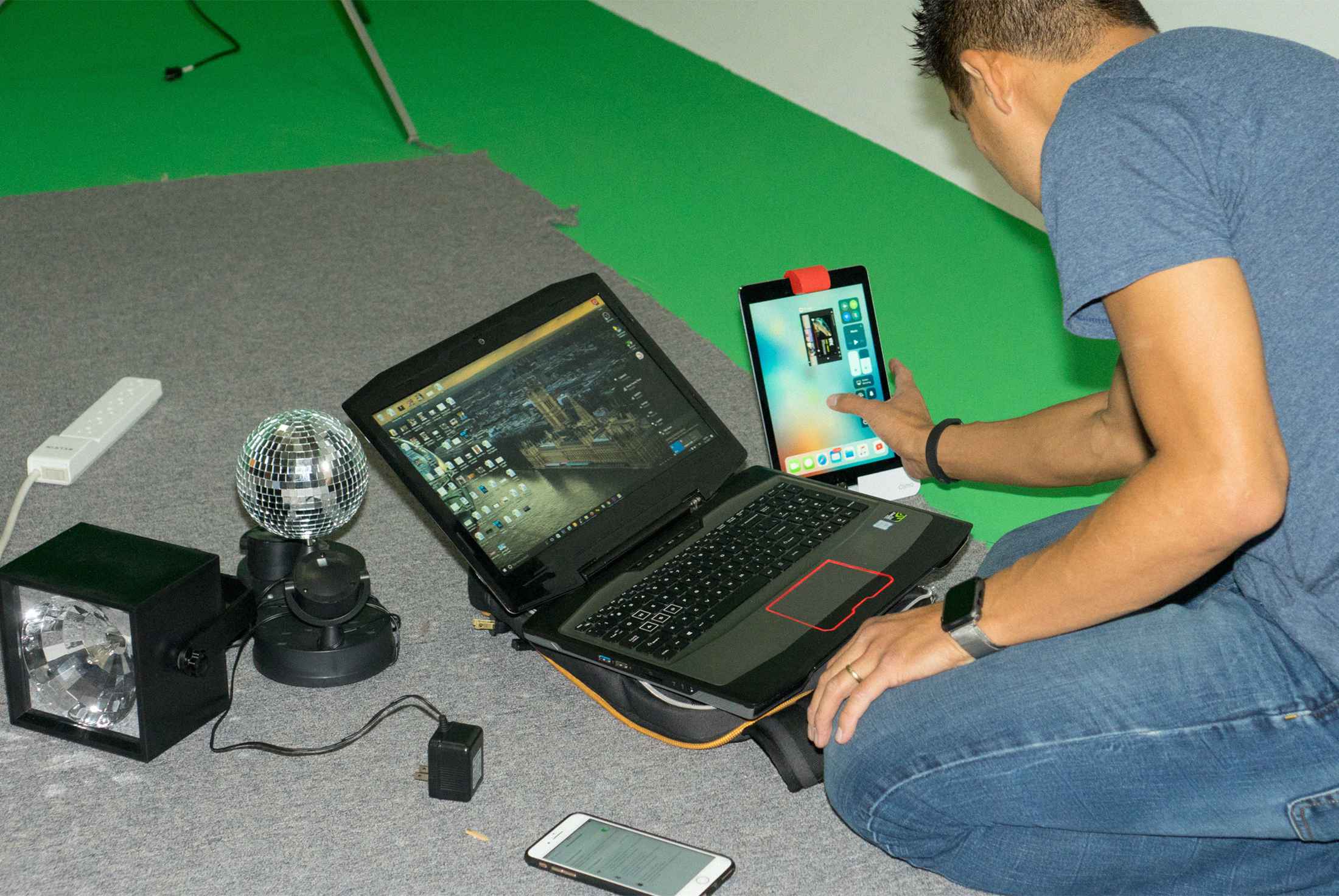 Mattel, which has already invested four times as much on influencers in 2017 as it did last year, uses two database software programs to find influencers who are a good match. The company also has an engagement team that's built more than 100 direct relationships with key influencers, Quiroga says. He estimates Mattel has shifted 50 percent of its marketing budget to digital, which encompasses other social media platforms in addition to YouTube.
Initially, KidToyTesters made all its revenue from its share of the revenue Google got from selling ads around its videos. But because of changes made to YouTube's algorithm, fewer ads land on the channel, and now it depends heavily on company deals, Lee says. A sponsored toy video will earn his kids from $3,000 to $20,000, whereas ad-based revenue now fluctuates tremendously.
The kid toy testers receive two or three toy packages each day on their doorstep. Toy companies often simply mail free toys to influencers in hopes that they'll review the products. This differs from a paid brand deal, in which the kids must clearly state that the video is sponsored by a company.
While some may think that getting paid to play with toys in front of a video camera is effortless, Lee says it isn't easy money. "We have 15-to-20-hour workdays, and it's seven days a week every day of the year," he says. "Sometimes it's three to four in the morning when we finish editing. A lot of times we don't see sunshine, because we've been shooting in the basement for a couple days in a row and wonder what day of the week it is."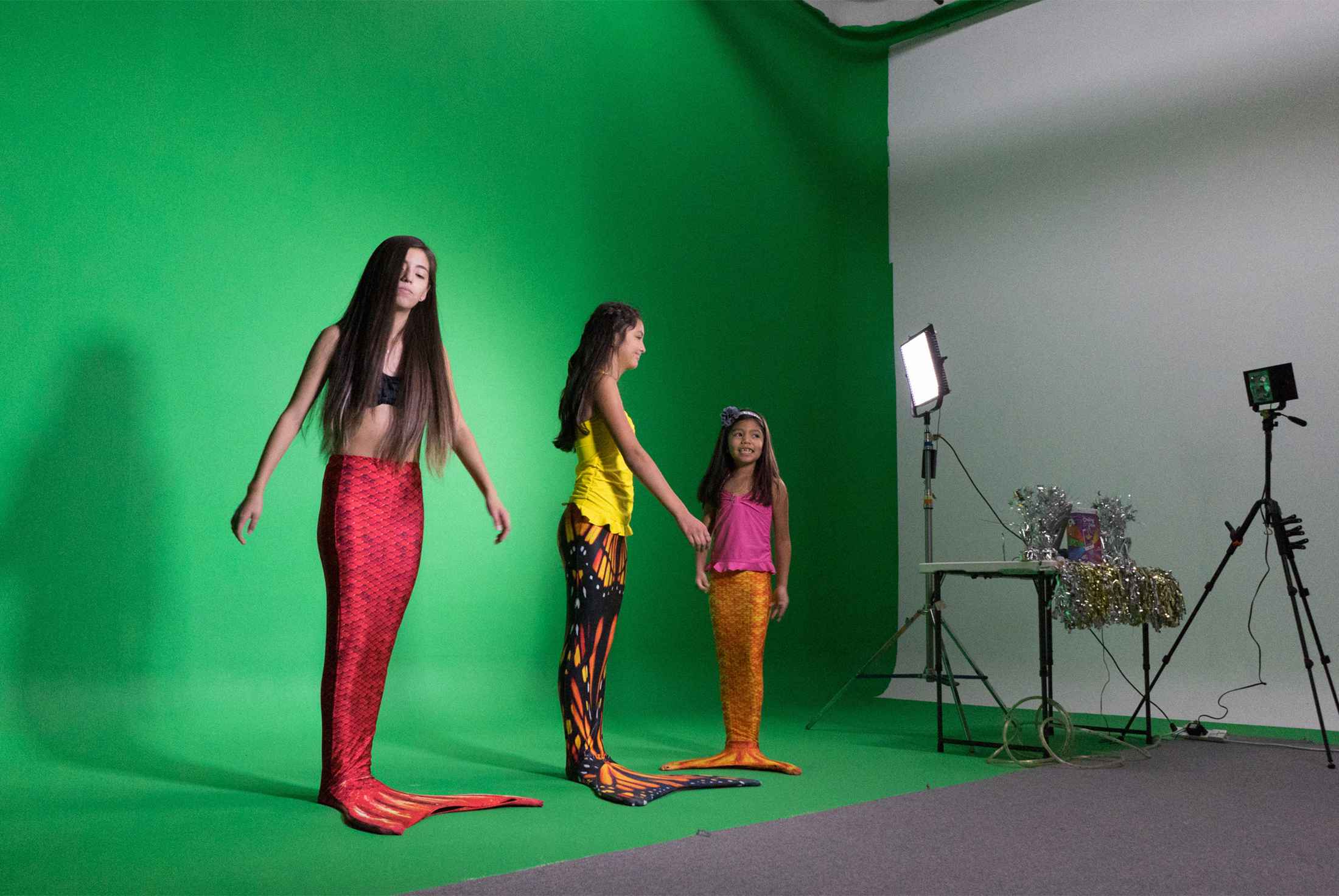 The kids are home-schooled, giving them more flexible schedules. And Lee says he's spending only a half-hour a day on his marketing business so that he can devote more time to the YouTube channel, which he calls a "blessing" for allowing the kids to have a fun hobby that's morphed into a career.
As for MGA's Larian, he's convinced there will be plenty of work for the likes of the influencers in the years ahead. "We gambled to go digital instead of traditional TV advertising, and that has paid for us," he says. "So we're going to continue to do more and more." 
BOTTOM LINE -
YouTube is the most influential social media platform for 72 percent of young Gen Z consumers. That's helped it become a big venue for toy reviews sponsored by brands.
Before it's here, it's on the Bloomberg Terminal.
LEARN MORE