J&J Fends Off Competition for Top Drug, Raises 2017 Forecast
By
Company forecasts adjusted 2017 EPS of $7.25 to $7.30

Third-quarter adjusted earnings top analysts' estimates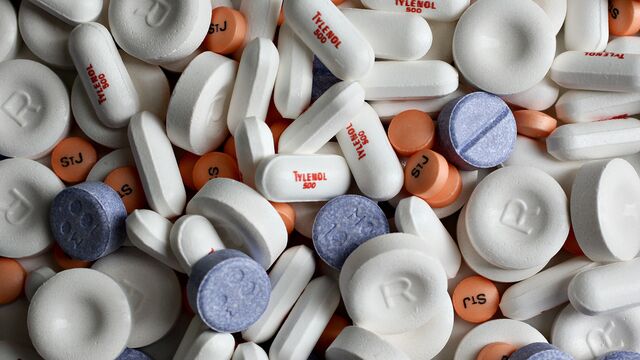 Johnson & Johnson's top-selling biotechnology drug Remicade fended off competitors in the third quarter, amid accusations by a rival drugmaker that it's using unfair tactics to block patients from getting alternative products.
Remicade is J&J's biggest product, and the New Brunswick, New Jersey-based drugmaker has seen limited impact on the blockbuster despite losing patent protection and as cheaper "biosimilar" copies of the complex drug have become available.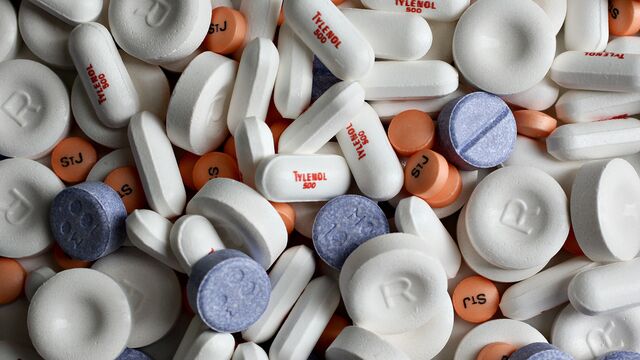 While the health-care conglomerate has major medical device and consumer divisions, drugs have been a recent standout. That's helped J&J outpace many of its large pharmaceutical rivals this year -- the company is the second-best performer so far in 2017 on the nine-member Standard and Poor's 500 Pharmaceuticals Index and has been trading at all-time highs.
J&J shares rose 2.3 percent to $139.23 at 11:17 a.m. New York, after gaining as much as 2.5 percent, the biggest intraday increase in five months.
In September, J&J was sued by Pfizer Inc., which accused it of thwarting competition for Remicade using "exclusionary contracts" with insurers and hospitals "to ensure that biosimilars would never become viable competitors." Pfizer's Inflectra, a biosimilar version of Remicade, became available late last year. Merck & Co. and Samsung Bioepis Co. co-market Renflexis, another competitor.
Third-quarter sales of Remicade were $1.64 billion, J&J said in a statement Tuesday, down 7.6 percent but beating the $1.56 billion predicted by analysts.
Competing 'Vigorously'
Remicade remains successful because J&J is competing "vigorously" on price and because physicians have been reluctant to switch to biosimilars, said Joaquin Duato, Johnson & Johnson's worldwide chairman for pharmaceuticals. Biosimilars are not interchangeable, he noted, meaning they can't be swapped at the pharmacy because they aren't identical to the drugs they aim to replace.
"They are not like generics," Duato said on an conference call with analysts. "They are not the same. They are biosimilars but not the same."
The company raised its full-year forecast for adjusted earnings to $7.25 to $7.30 a share, up from $7.12 to $7.22. Sales will be $76.1 billion to $76.5 billion, J&J said, up from the $75.8 billion to $76.1 billion it predicted in July. The updated guidance does not account for potential U.S. corporate tax reform, although the company believes there is "momentum" for Congress to act on legislation, Chief Financial Officer Dominic Caruso said on the conference call.
Third-quarter earnings excluding some items were $1.90 a share, compared with the $1.80 average of analysts' estimates. Sales in the quarter were $19.7 billion. Analysts anticipated $19.29 billion.
While Remicade has provided a strong boost for rheumatoid arthritis, the company ended development of another experimental drug for the disease. J&J said Tuesday it has withdrawn its regulatory applications for sirukumab, an experimental drug that didn't receive support of a U.S. regulatory advisory committee due to safety concerns. The drug is still being tested for depression, the company said.
J&J has seen a "limited impact" from Hurricane Maria in Puerto Rico, CFO Caruso said. The drugmaker, which has seven facilities on the island, has resumed exporting supplies, he said. While the company cannot dismiss potential for intermittent shortages, many products have backup supply outside of Puerto Rico, and any impact would not be material, he said.
Before it's here, it's on the Bloomberg Terminal.
LEARN MORE