Here Are Key Takeaways From Wall Street's Third-Quarter Earnings
Hannah Levitt
Fixed-income trading proved largest problem for U.S. banks

Record-high stock market boosted investment banking gains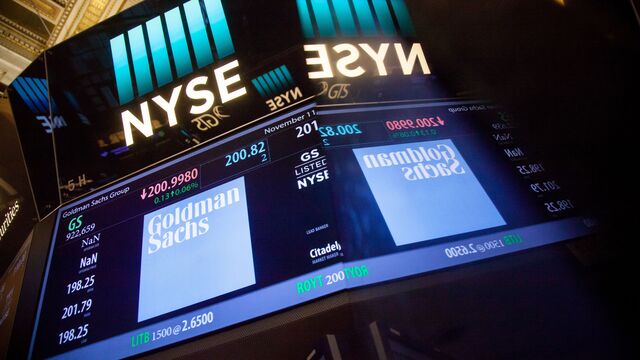 As earnings season for the biggest banks drew to a close, Morgan Stanley and Goldman Sachs Group Inc. joined other major U.S. lenders in showing the advantages and drawbacks of calm markets.
Like JPMorgan Chase & Co. and Citigroup Inc., the firms that reported Tuesday showed a decline in fixed-income trading revenue. Low volatility has been problematic for Wall Street, especially compared with what was an active trading environment in the third quarter of 2016 on the heels of Brexit and in anticipation of the U.S. presidential election.
And along with Bank of America Corp. and Wells Fargo & Co., the two investment banks said that their money management units and corporate investments rode the wave of record-high stock markets this quarter.
Here are Tuesday's takeaways for investors.
Debt Trading
Goldman's fixed-income trading revenue dropped 26 percent from a year ago, while Morgan Stanley posted a 21 percent decline. Still, both banks' debt trading units slightly beat analyst expectations for the quarter.
These results are in line with the rest of the biggest U.S. banks this quarter. JPMorgan, Citigroup and Bank of America all posted double-digit declines in their fixed income trading units.

Rising Tide
Morgan Stanley, Wells Fargo and JPMorgan all posted record revenue from their wealth- and asset-management units as stock markets hit records and after the Federal Reserve hiked interest rates three times in the past year. Goldman Sachs also gained from rising markets, as its revenue from equity investments climbed to the highest in almost four years.

Investor Premium
Morgan Stanley's wealth-management performance is helping it overtake Goldman Sachs in terms of the valuation investors put on its business, after years of a significant gap between the two companies' price-to-book ratios. On Tuesday, Morgan Stanley's stock climbed on its results, while Goldman's shares fell more than 2 percent.

Investment Banking
Goldman Sachs and Morgan Stanley made it a clean sweep as all five of the major U.S. capital markets firms posted investment-banking revenue that surpassed expectations. Goldman Sachs posted the highest fees for advising on deals in more than two years, while Morgan Stanley Chief Financial Officer Jonathan Pruzan said receptive bond markets have helped activity. Bankers said clients aren't waiting around on Washington to enact policy changes and are moving forward with their deals.

Lending
JPMorgan, Citigroup, Bank of America and Wells Fargo boosted provisions for consumer loan losses from the previous quarter, which could be a leading indicator of a turn in the credit cycle. That's not scaring off Goldman Sachs, which has recently made building out online consumer-lending arm Marcus a key piece of its growth strategy. CFO Marty Chavez addressed those concerns head-on Tuesday, saying the firm is "well aware" of the state of the credit cycle and is pursuing prime borrowers.



Read This Next

— With assistance by Hugh Son, Dakin Campbell, Laura J Keller, and Jennifer Surane
Before it's here, it's on the Bloomberg Terminal.
LEARN MORE