Canada's Bank Regulator Toughens Mortgage Qualifying Rules
By and
B-20 guidelines are aimed at uninsured market for home loans

'Collateral damage' seen in markets outside Toronto, Vancouver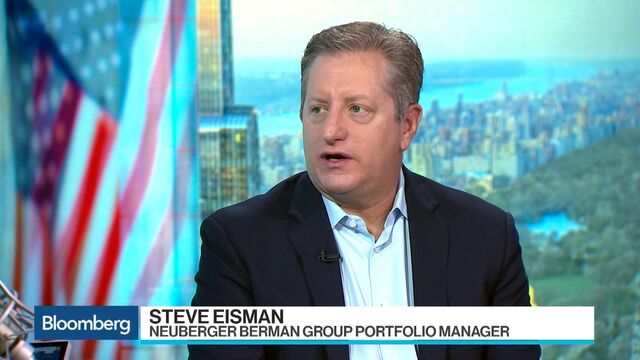 Canada's banking regulator released final rules that will make it tougher for borrowers to take on uninsured mortgages, adding to a growing list of measures to rein in the nation's housing markets.
The Office of the Superintendent of Financial Institutions announced measures targeting borrowers in the uninsured segment of the mortgage market that has been responsible for the bulk of growth recently. A mortgage doesn't need to be insured against default if the borrower makes a down payment of at least 20 percent.
The new measures for uninsured mortgages will force lenders to test borrowers' ability to pay higher interest rate than the one they've actually been offered, to test their creditworthiness if borrowing costs increase. The move will probably have a damping effect on a market already hit by higher borrowing costs and a slew of similar measures over the past several years.
"Unlike past rule changes, this one comes in an environment of Bank of Canada tightening, and as Toronto's detached market is already correcting in the wake of separate provincial policy measures," Doug Porter and Robert Kavcic, Toronto-based economists at the Bank of Montreal, said in a note to investors. "These changes could prolong that adjustment."
Bank of Canada
Mortgage "originations" may fall by as much as 15 percent on the OSFI measures, which may even reduce the amount of rate increases the Bank of Canada will need to make next year, The BMO economists estimated. "This significant move by the regulator acts as a de-facto tightening," they said.
The so-called stress tests, which already exist for insured mortgages, will be calculated on a rate of at least 2 percentage points higher than the contractual mortgage rate, the regulator said. A survey by industry group Mortgage Professionals Canada showed the requirement would disqualify about one in five potential buyers.
The regulator may reconsider the qualifying rules if market conditions change, Superintendent Jeremy Rudin told reporters on a conference call after the announcement. Rudin said, indicating the current formula is influenced by the current low-rate environment. He also said the regulator has done everything it planned to do as far as mortgage underwriting rules are concerned.
"The market has largely come to terms with this," John Aiken, an analyst at Barclays Plc in Toronto, said in a phone interview. "Now we just have to see what the actual impact will be on the lenders' ability and willingness to underwrite mortgages."
The regulator has been tightening underwriting standards for home loans in the past five years in tandem with federal and provincial government efforts to cool soaring prices, particularly in Vancouver and Toronto, and to reduce consumer indebtedness. The Bank of Canada started raising interest rates in July, adding another headwind to the market.
"We've had many steps here, and this is one more step," Toronto-Dominion Bank Chief Executive Officer Bharat Masrani, 61, said in a Bloomberg TV interview at the bank's Toronto headquarters. "I think it's a useful tool to have. We've had some kind of steadiness in the housing market in Toronto over the past few months because of some of the other changes that were introduced a few months ago."
Uninsured Space
After years of measures designed to clamp down on insured mortgages, borrowers have been gravitating toward the uninsured space. For example, home buyers who no longer qualify for insured loans are increasing down payments to get uninsured mortgages -- bringing down the creditworthiness of the entire segment.
Some of these borrowers have also been funding higher down payments by other forms of borrowing, a trend the regulator also tried to address in Tuesday's measures.
Uninsured mortgages account for 46 percent of the country's total C$1.5 trillion ($1.1 trillion) mortgage credit outstanding, according to Bank of Canada data. That's up from 45 percent a year earlier. Uninsured mortgage credit is up 17.3% in August from a year earlier, according to OSFI data, while insured mortgage credit has fallen 4.5%.
'Collateral Damage'
"Our mandate is focused on the safety and soundness of the federally regulated financial institutions," Rudin said.
Given housing indicators in Toronto and Vancouver have recently shown signs of cooling off, some critics though have warned the move could be counterproductive.
"Further tightening of federal regulations aimed at cooling housing markets in Toronto and Vancouver risks creating collateral damage in markets elsewhere in Canada," Gregory Klump, chief economist at the Canadian Real Estate Association, said in an Oct. 13 statement. "It also jeopardizes Canadian economic growth, which is already showing signs of fading."
— With assistance by Doug Alexander
Quotes from this Article
Before it's here, it's on the Bloomberg Terminal.
LEARN MORE