'Sue and settle' criticized as giving activists control

Legal settlements have driven recent clean air regulations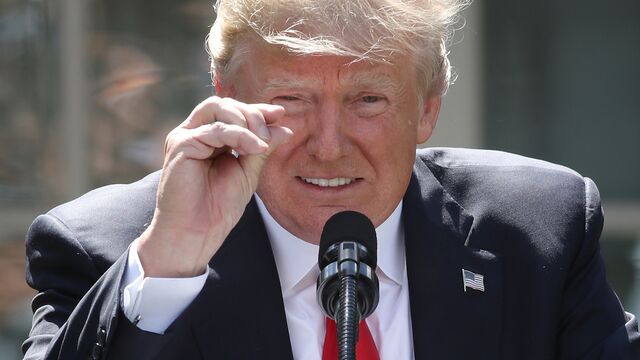 The Trump administration moved Monday to curb settlements with conservationists and industry, instead vowing to fight cases designed to force the Environmental Protection Agency to take action.
EPA Administrator Scott Pruitt said he is ending a "sue-and-settle" practice that has resulted in closed-door agreements committing the agency to regulating greenhouse gas emissions or mercury pollution from power plants. 
"It's very important that we do not engage in rulemaking through litigation," Pruitt told reporters at a briefing Monday. "As of today, with this directive and the memorandum, we're no longer going to be involved in that practice."
Pruitt vowed to avoid "regulation through litigation" in an address to EPA employees in February and later instructed agency staff to limit the practice. Separately, Attorney General Jeff Sessions has barred federal attorneys from negotiating settlements that result in payments from companies to third-party organizations, such as environmental groups.
But Pruitt's new directive makes it formal. Under the policy, the agency will publicize petitions targeting the EPA, include states and regulated entities in settlements that affect them and publish proposed agreements so that the public has 30 days to comment. The EPA also won't agree to issue rules quickly through the settlement process, Pruitt said. Under the new policy, the agency will also exclude paying attorney fees.
As World Edges Away From Coal, Trump Seeks Revival: QuickTake
The move takes aim at a practice conservatives have long criticized as empowering environmental groups to force federal agencies to issue regulations and commit to timelines for imposing them. Agencies that agree to settle with those groups -- and stop defending themselves in court -- generally negotiate the agreements privately. The resulting agreements effectively allow outside groups to hijack a federal agency's agenda, opponents say.
"It's a regulation through litigation process," Pruitt told reporters at a briefing Monday, adding that it serves to "bypass" the formal rulemaking process laid out by the Administrative Procedure Act.
"No matter who the plaintiff is -- it doesn't matter if conservative or not, liberal or not -- whatever the case may be, we shouldn't use the litigation process in a manner that bypasses our APA responsibilities," Pruitt said.
Recent U.S. clean air rules have been driven by such legal settlements, including former President Barack Obama's Clean Power Plan, which aims to pare greenhouse gas emissions from electricity. Pruitt's EPA proposed repealing that initiative last week.
Why Car Company Cheating Probes Are in High Gear: QuickTake Q&A
In December 2010, the EPA pledged to set curbs on carbon dioxide emissions from power plants and oil refineries as part of a settlement with environmental groups and more than a dozen state and local governments. The EPA blew the deadline for the power plant rule -- originally due in May 2012, though finally imposed more than three years later -- and never finalized similar standards for refineries.
Pruitt said the policy would be applied "across the board" with every plaintiff that sues the agency, whether environmental group or corporation. The aim, he said, is promoting transparency and ending an "abusive" process that prevents states from sitting at the negotiating table -- not ending all settlements.
"There is a time to settle cases," Pruitt said. "This is not a statement against consent decrees generally or settlements generally. It's the abuses around those practices that we are aiming at here."
The EPA settled more than 60 lawsuits with outside groups between 2009 and 2012, resulting in more than 100 new regulations, according to the U.S. Chamber of Commerce, which has criticized the practice.
Read More: Coal Gets Nod Over Renewables in Repeal of Obama Power Plan
Advocacy groups sometimes sue to compel federal agencies to act when they are slow to finalize requirements or are ignoring an issue altogether. For instance, the EPA settlement on greenhouse gases from power plants and refineries came in part because the agency did not tackle the issue despite a 2009 conclusion that the emissions endanger the public health and welfare.
Trade associations and corporations also use litigation to try and force EPA action. For instance, refiners have filed lawsuits that seek to force the EPA to change the structure of a federal program mandating biofuels.
Any policy that discourages negotiations aimed at resolving those lawsuits early could lead to more protracted court battles, legal experts said.
"Lawsuits are incredibly expensive," said Joshua Galperin, a research scholar at Yale Law School. "Environmental groups and industry groups both -- and those are the groups who sue EPA -- they're both well-funded" and "can continue the process of a lawsuit really as long as it takes."
— With assistance by Andrew M Harris
Before it's here, it's on the Bloomberg Terminal.
LEARN MORE