Taylor Impresses Trump for Fed Chairman, Warsh Slips
By , , and
President gushed about Stanford economist after meeting

Former Fed governor Warsh remains on shortlist, people say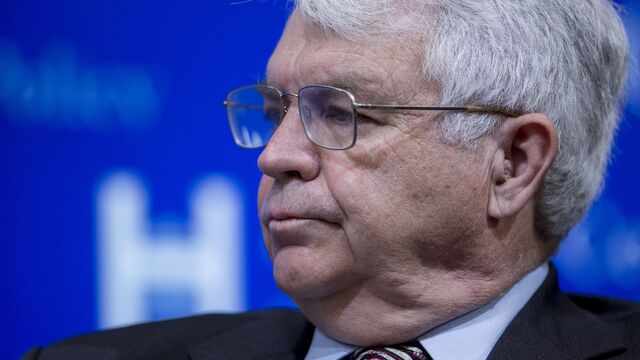 Stanford University economist John Taylor, a candidate for Federal Reserve chairman, made a favorable impression on President Donald Trump after an hour-long interview at the White House last week, several people familiar with the matter said.
Former Fed board governor Kevin Warsh has meanwhile seen his star fade within the White House, three of the people said. They would not say why but Warsh's academic credentials are not as strong as other candidates, and his tenure on the Fed board has been criticized by a diverse group of economists ranging from Scott Sumner to Nobel laureate Paul Krugman.
Trump gushed about Taylor after his interview, one of the people said. The president has always been prone to hiring people with whom he has a good relationship. However, he told the Wall Street Journal in July that he would "like to see rates stay low," and Taylor is the namesake of a well-known monetary policy rule that would generally advocate higher interest rates.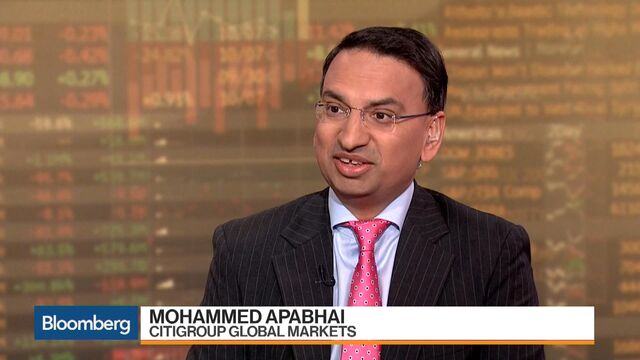 Warsh remains on Trump's shortlist candidates to lead the central bank along with Taylor, the people said. The others are the current Fed Chair Janet Yellen, Trump's chief economic adviser Gary Cohn and Fed governor Jerome Powell.
Trump plans to interview Yellen on Thursday, a person familiar with the matter said.
Warsh didn't respond to a request for comment. Taylor declined to discuss the Fed search when approached at a conference in Boston on Friday.
In addition to Trump's deliberations on Fed chair, he is considering appointing Treasury Department official David Malpass to a governor's seat on the Fed board, one person said. Malpass, an economist, was an economic adviser to Trump during his campaign and currently serves as Treasury undersecretary for international affairs.
Taylor's Interview

The Bloomberg dollar index reached its strongest point of the day, gaining as much as 0.33 percent on the report of Trump's interview with Taylor, while 10-year Treasury note prices touched the day's weakest levels.

Trump interviewed Taylor, 70, on Wednesday with his chief of staff John Kelly, one of the people said. The economist checks many of the boxes White House officials are looking for: He served on the Council of Economic Advisers under three presidents, and was an adviser on the presidential campaigns of George W. Bush and John McCain. He was Undersecretary of the Treasury for International Affairs from 2001 to 2005.
Taylor is a monetary policy expert whose equation on policy-rate settings is a standard reference tool used by central banks and economists around the world. He also leans against unbridled Fed discretion and has said the central bank needs to be more transparent about its strategy.
U.S. central bankers are gradually removing economic stimulus under Yellen, a strategy Taylor has said he agrees with. The Fed policy rate is now set at 1 percent to 1.25 percent. How high it should go to achieve a neutral level -- a rate that neither stimulates nor crimps the economy -- is a matter of debate among economists, including Taylor.
Taylor said in March testimony before a House subcommittee that a long time ago he estimated the neutral rate would be about 4 percent, or 2 percent in real terms after subtracting the Fed's 2 percent target inflation rate.
Republican Favorite
Taylor has been a favorite witness for House Republicans critical of Fed discretion. But last week at a Boston Fed conference he said he didn't think "rules should be used as a way to tie central bankers' hands."
"There are reasons to run policy with a strategy," he added.
Yellen's first term expires in February. Trump has complimented her work and could reappoint her, but many of his aides are recommending against it.
Warsh, who holds a law degree, may be falling out of favor as Trump considers candidates like Taylor -- a Ph.D. economist -- with stronger expertise in monetary policy and institutional leadership, key attributes for the Fed chair. As a Fed governor from 2006 to 2011, during the financial crisis, Warsh leaned hard against providing further monetary stimulus in 2010 with unemployment above 9 percent and inflation decelerating.
Nevertheless, Bernanke, in his 2015 memoir "The Courage to Act" called Warsh's political and markets savvy "invaluable."
— With assistance by Mark Tannenbaum
Before it's here, it's on the Bloomberg Terminal.
LEARN MORE