Jamie Dimon Said He Wouldn't Talk About Bitcoin Anymore. That Lasted One Day
By and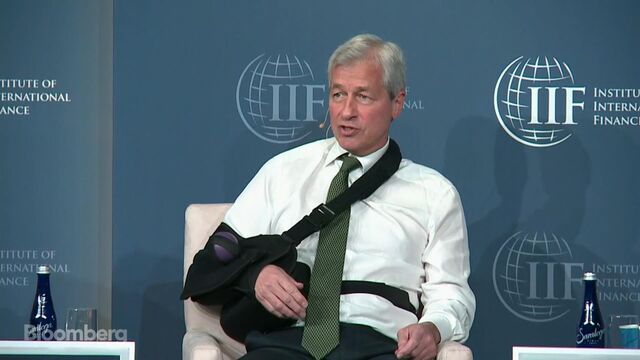 Jamie Dimon said Thursday that he was done talking about bitcoin. Apparently not.
On Friday, the JPMorgan Chase & Co. chief executive officer repeated much of his September rant against the cryptocurrency, saying people who buy bitcoin are "stupid" and that governments will crush it one day.
"Who cares about bitcoin?" Dimon asked at the annual meeting of the Institute of International Finance in Washington, before calling it a "great product" for criminals.
Dimon ended his latest diatribe with a new vow -- this is the last time he talks about bitcoin.
Read more: 'Rent-Taker' Dimon Will Lose in Cryptorevolution
Before it's here, it's on the Bloomberg Terminal.
LEARN MORE