Fed's Evans Says Latest Inflation Data Was Not 'Encouraging'
By
Chicago Fed chief: "Still a lot of hope" embedded in forecasts

Worth discussing pause on rate hikes until inflation hits 2%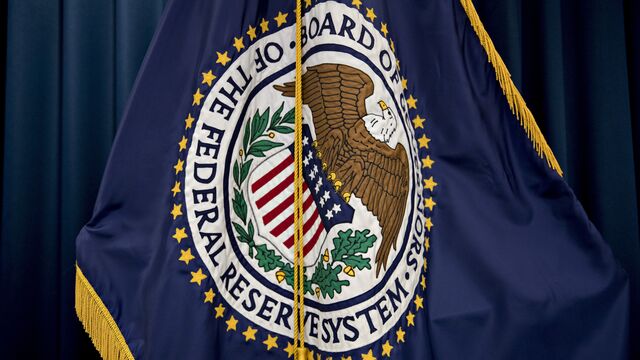 Federal Reserve Bank of Chicago President Charles Evans said that weaker-than-expected U.S. inflation data last month "didn't seem encouraging," as policy makers consider raising interest rates again despite the failure of price pressures to advance as forecast.
A U.S. Labor Department report on prices released earlier on Friday showed the so-called core inflation rate that strips out food and energy prices rose just 0.1 percent in September.
That "seems lower than what we should be looking for," Evans said in an interview in Green Bay, Wisconsin. A 2017 voter on the policy-setting Federal Open Market Committee, Evans has consistently argued for a slower pace of rate hikes to ensure inflation is pushed above the Fed's 2 percent target, which has been missed for most of the last five years.

The report marked the sixth month out of seven that the numbers came in below forecasts. That's unwelcome news for Fed officials, who have raised rates four times since they started tightening policy in December 2015 on the basis of their outlook that tighter labor markets would lift inflation. U.S. unemployment fell to a 16-year low of 4.2 percent in September.
Minutes of their policy meeting last month showed that many officials thought another rate hike was warranted this year so long as their outlook for the economy stayed on track, while expressing concern that low inflation readings may reflect persistent as well as temporary factors.
"In a lot of our inflation forecasts right now, there's still a lot of hope," Evans said. "It would be nice if we had more confirmation that inflation was going to pick up."
Part of the problem, according to the Chicago Fed chief, is that low inflation expectations may be preventing prices from rising faster. Preliminary results of a monthly University of Michigan survey of U.S. consumers published Friday showed inflation expectations fell to 2.4 percent in October, close to the lowest level on record.
He's 'Anxious'
"The Michigan survey expectations have declined in a way that is less than consistent with characterizing that as stable," Evans said. "That makes me continue to be anxious."
The Chicago Fed chief suggested one way to boost expectations would be to keep interest rates low enough to allow inflation to rise above the 2 percent target for a while. That could be achieved by holding off on additional rate hikes until the inflation rate actually hits 2 percent.
"I'd be very happy to have a conversation about that in a policy setting. I think that I could probably be comfortable with something like that," Evans said, while adding the caveat that it would depend on how quickly the unemployment rate continues to fall. "It could be that that's quite a long time, though."
Before it's here, it's on the Bloomberg Terminal.
LEARN MORE