ECB to Consider Cutting QE Purchases in Half Next Year
By and
Some officials favor extending QE at EU30b for nine months

ECB to announce future of bond-buying program on Oct.26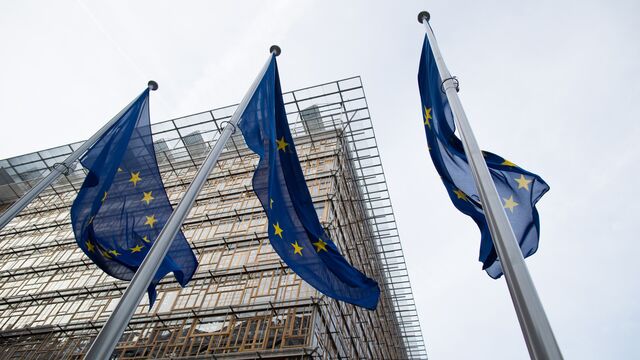 European Central Bank officials are considering cutting their monthly bond buying by at least half starting in January and keeping their program active for at least nine months, according to officials familiar with the debate.
Reducing quantitative easing to 30 billion euros ($36 billion) a month from the current pace of 60 billion euros is a feasible option, said the officials, who asked not to be identified because the deliberations are private. That reduced flow would match existing predictions from economists at institutions including ABN Amro Bank NV and Bank of America Merrill Lynch.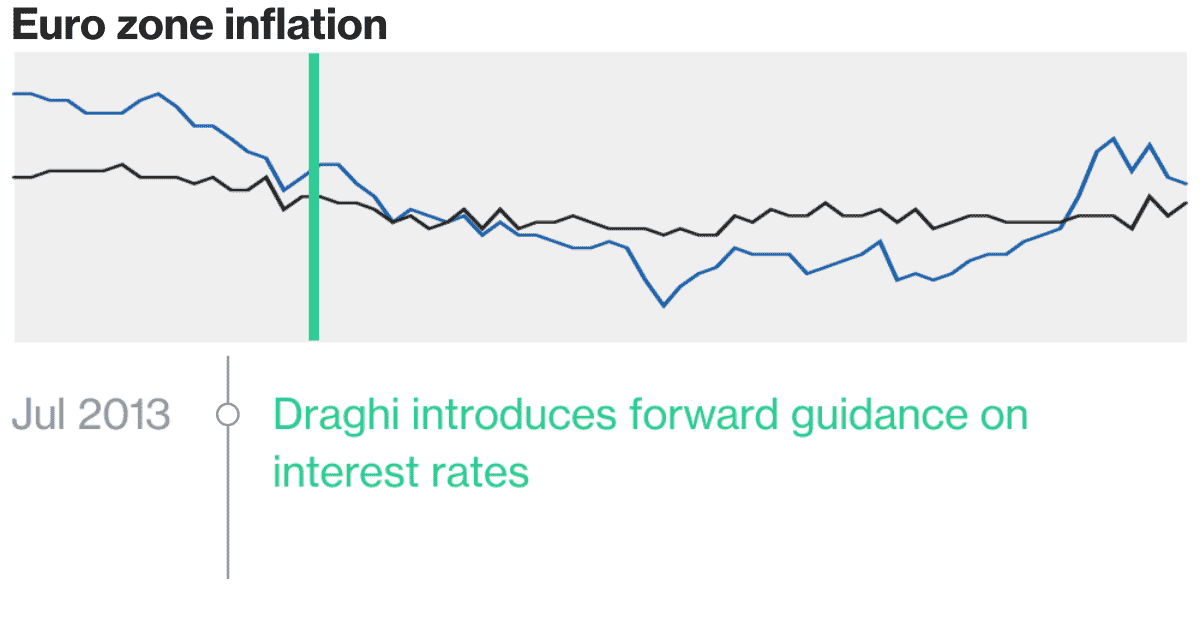 Policy makers led by President Mario Draghi are becoming increasingly confident that they can agree on Oct. 26 to the specifics of how much debt the euro-area's central banks will buy in the coming months. After more than 2 1/2 years of trying to revive the region's economy through bond purchases, some governors see the recent period of robust growth as a reason to rein in the support. Others are concerned that inflation remains too weak.
"The package seems to mean that yes, the ECB is taking a step down, but there is enough in terms of communication and guidance to keep markets calm and make sure financial conditions remain easy," said Nick Kounis, an economist at ABN Amro who is based in Amsterdam. "There seems to be a consensus on this coming together, a majority. Even some of the more hawkish members understand that you have to wind down QE very gradually."
While governors are split on the need to identify an end date for purchases, a pledge to keep buying bonds until September -- with the proviso that it could be extended if needed -- may offer grounds for compromise, the officials said.
ECB Guidance
Any changes to the sum and time frame of QE easing would still fit into the ECB's present guidance on monetary policy, a promise to a "sustained adjustment in the path of inflation consistent with its inflation aim." It also pledges that if "the outlook becomes less favorable, or if financial conditions become inconsistent with further progress toward a sustained adjustment in the path of inflation, the Governing Council stands ready to increase the program in terms of size and/or duration."
Policy members have yet to officially discuss options, and aren't scheduled to meet again as a group until Oct. 25, in preparation for their decision the next day. Such meetings have sometimes produced outcomes that haven't been clearly envisaged in advance.
An ECB spokesman declined to comment.
The euro was little changed on the day at $1.1830 at 10:08 a.m. in Frankfurt on Friday. German bund yields fell the most in almost three weeks as government bonds rose across the euro area.

The institution's chief economist Peter Praet has hinted on several occasions that he would prefer to allow QE to continue at a slower pace for longer if markets stay calm, arguing that a substantial amount of aid is still needed to spur inflation toward the ECB's goal of running inflation just below 2 percent.
Praet said this week that officials should consider making public some of the details on how maturing debt bought under QE is reinvested.
"Crucially, the baseline scenario for future inflation remains contingent on easy financing conditions, which, to a large extent, depend on the support of monetary policy," he said at an event in Washington on Thursday. The Governing Council will "recalibrate its instruments accordingly, with a view to delivering the monetary policy impulse that remains necessary to secure a sustained adjustment in the path of inflation."
In the meantime, Draghi said in Washington that the ECB's promise that interest rates will remain low "well past" bond-buying is "very, very important."
The IMF this week predicted the euro area will see inflation of 1.5 percent this year and 1.4 percent next year. ECB staff see inflation even lower in 2018, at 1.2 percent, before an acceleration to 1.5 percent in the following year. That's still undershooting the institution's goal of just below 2 percent.
"I think they'll continue to buy assets for potentially longer than the consensus at this point in time, not necessarily in large amounts, but more that they'll want to continue to support the market," Charlie Diebel, head of rates at Aviva Investors on London, said on Bloomberg Television. "Because as it stands now, their long-term inflation forecast is not quite as high as they'd like it."
Before it's here, it's on the Bloomberg Terminal.
LEARN MORE