Inverted Yield Curve in 2018? Perhaps, If Fed Keeps Up This Pace
By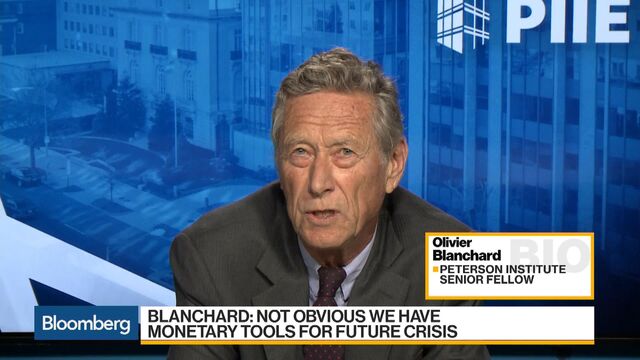 An inverted yield curve, a clear sign investors see an impending recession, may be just around the corner. And it's all thanks to the Federal Reserve's resolve to stick to its tightening path.
That's the view of Lacy Hunt, chief economist at Hoisington Investment Management. A bond bull since 1990, he sees the Fed playing a dangerous game as it starts to unwind its $4.5 trillion balance sheet. It's a move that Hunt says will likely choke off credit growth and curb excess reserves, slowing the economy and suppressing inflation, which is already stubbornly low.
Bottom line: Hunt gives the Fed five months before it pauses on balance-sheet reduction. But, if policy makers stay the course into late 2018, he sees a good chance the Treasury yield curve will invert entirely.

"I'm very doubtful that they'll be able to unwind the balance sheet to the extent they say they will," Hunt, a former economist at the Dallas Fed, said in a telephone interview. "The long bond is notoriously volatile, but what will determine the long-bond yield is inflationary expectations," which will decline as the Fed tightens, he said.
The yield curve from three months to 10 years last inverted in August 2007, four months before the U.S. entered an 18-month recession. An inversion of those maturities predicted the past seven economic downturns. A month ago, the spread fell to 97 basis points, the lowest since 2008, before rebounding to about 126 basis points.
The minutes released Wednesday from the Fed's September meeting, when it announced plans to start its balance-sheet unwind this month, showed several policy makers were looking for stronger evidence of price gains before supporting a third rate hike this year. Some officials are already sounding the alarm on the risk of tightening too much.
"We have to be careful in our further moves," Dallas Fed President Robert Kaplan said at an Aug. 17 event in Lubbock, Texas. "If the curve gets flat or inverted, that historically has been" a sign of economic trouble.
The median projection among Fed officials calls for a fed funds target rate 2.125 percent by the end of 2018, a percentage point higher than now. For the full yield curve to invert, the 30-year bond yield would likely have to test its record low of 2.09 percent set in July 2016.
That same month, Hunt, speaking about Treasury yields, said: "We do not believe that the secular low is at hand. We believe it's in front of us."
That, of course, hasn't panned out. But if he's right about the impact of the Fed's balance-sheet unwind, the $14.1 trillion Treasuries market could be in for the flattest yield curve in a decade. And the economy headed for a recession.
— With assistance by Jeanna Smialek
Before it's here, it's on the Bloomberg Terminal.
LEARN MORE