Hammond Warns U.K. Must Prepare For 'Bad-Tempered Brexit'
By and
Chancellor sets new year deadline for some no-deal spending

Says he'll spend on no deal preparations only when needed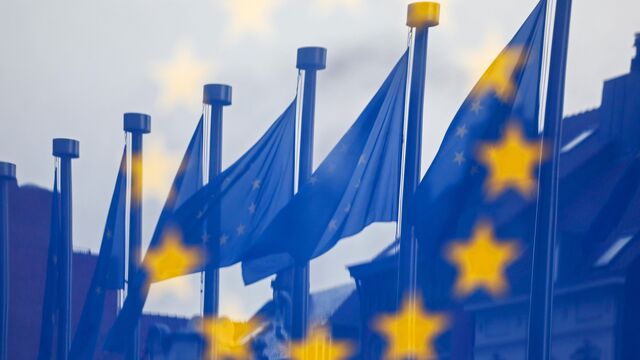 Follow @Brexit for all the latest news, and sign up to our daily Brexit Bulletin newsletter.
U.K. Chancellor of the Exchequer Philip Hammond said he will start releasing more money to help prepare for a "no deal" Brexit if there aren't clear signs of progress in talks with the European Union by early 2018.
"There will be some areas where we need to start spending money in the new year if we can't tell ourselves we're moving steadily and pretty assuredly towards a transition agreement," Hammond told parliament's Treasury committee on Wednesday.
Earlier, he pushed back at the suggestion that he should release cash now.
"I don't believe we should be in the business of making potentially nugatory expenditure until the very last moment where we need to do so," he said. "We will be ready, we will not spend it earlier than necessary just to make some demonstration point."
He added, in a sign of defiance to EU negotiators: "Some are urging me to spend money to show the EU we mean business. I think the EU know we mean business."
But he went on to say the government needed to prepare for "the possibility of a bad-tempered breakdown in negotiations where we have non-cooperation and the worst case scenario even a situation where people are not necessarily acting in their own economic interests." It was possible, he said, that this could mean data was unable to legally move between the U.K. and EU.
High Stakes
The U.K. is due to leave the EU in March 2019, with or without a deal.
With talks stuck -- in spite of Prime Minister Theresa May's overture in Florence -- the mood has shifted to how the U.K. would handle a worst-case scenario with the risk that May enters a high-stakes game of brinkmanship with Brussels as a key meeting with EU leaders nears.
EU Brexit Chief Michel Barnier's mandate is unlikely to include transition at this stage and that the upcoming October summit will almost certainly end with the rest of the EU countries deciding there hasn't been sufficient progress to move talks onto trade, according to an EU official who asked not to be named in line with policy.
There has already been a flavor of a ratcheting of rhetoric -- with May saying the ball was in the EU's court and Brussels retorting that it was in fact the other way round. Regardless, the EU side has still to decide whether to allow negotiations to include the two-year transition period that the U.K. asks to give businesses peace of mind.
Wasting Asset
Hammond said in Europe there was a "high degree of consensus it's a sensible thing to do." But the chancellor also emphasized that the value of a transition deal is diminishing as time goes on, describing it as "a wasting asset."
For some businesses, he said, certainty about the outcome was more important than the precise nature of the deal.
"In many industrial sectors supply chain contracts typically operate on a three years forward basis and as those contracts fall for renewal businesses need to know what the environment will be for cross border trade and cross border supply chains," he explained.
Hammond expressed doubts about the structure of the talks, where discussion of many topics is off-limits until some initial questions are agreed.
"Particularly in relation to the budget and in relation to Ireland we can only get to a final solution in the context of knowing what our future relationship will be because it's intrinsically bound up with the solutions to the phase-one questions," he said.
— With assistance by Nikos Chrysoloras, and Ian Wishart
Before it's here, it's on the Bloomberg Terminal.
LEARN MORE