Thaler's Funds Are a Rational Home for His $1 Million Nobel Prize
By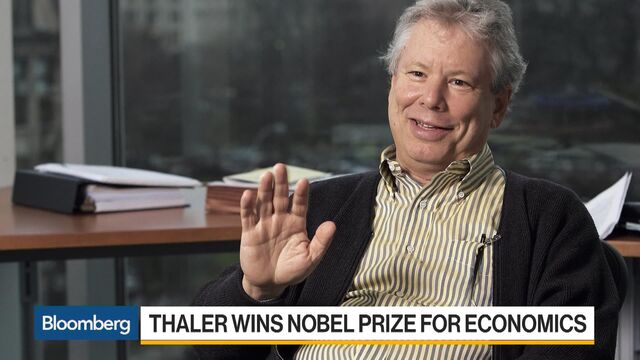 Richard H. Thaler has said he'd do something irrational with the roughly $1 million he gets as this year's winner of the Nobel prize for economics. If he changes his mind, the University of Chicago professor, whose research showing that humans act irrationally goes against conventional economic thinking, could put the money in one of the outperforming funds at Fuller & Thaler Asset Management, where he is a principal.
Fuller & Thaler sub-advises the $6 billion Undiscovered Managers Behavioral Value Fund, which focuses on small-cap companies with significant buying by insiders or share buybacks. The San Mateo, California-based firm also runs the $240 million Fuller & Thaler Behavioral Small-Cap Equity Fund. 
"We buy on people overreacting to bad news, or when they underreact to good news," said lead portfolio manager Raife Giovinazzo, who had Thaler as his Ph.D. advisor at the University of Chicago, and Nobel prize winner Daniel Kahneman as his thesis adviser at Princeton University.
Both funds have outperformed their peers over the past five years. The value fund has gained an annual average of 16 percent, beating 97 percent of rivals, and is up 8.1 percent this year through Oct. 9. The smaller fund has returned an average of 17 percent, topping 93 percent of competitors, in that period. It's up 15 percent this year, besting the S&P small-cap index.
Before it's here, it's on the Bloomberg Terminal.
LEARN MORE