Krugman Says Potential Fed Chair Warsh Is 'Wrong About Everything'
By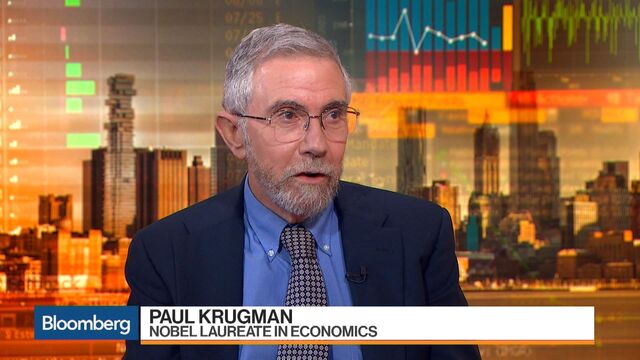 Nobel Prize-winning economist Paul Krugman didn't mince words when asked about former Federal Reserve Governor Kevin Warsh's candidacy to run the institution: "He's been wrong about everything," from inflation to fiscal policy, Krugman told Bloomberg Television in an interview Tuesday.
But that may not stop President Donald Trump from nominating Warsh, 47, for Fed chair, because he has solid family connections and a Republican pedigree, according to Krugman, a consistent critic of the GOP. Warsh is married to Jane Lauder, daughter of Trump friend Ronald Lauder.
"It's kind of almost awesome. You could almost make money by taking whatever he thinks is going to happen and betting the other way," according to Krugman. A spokesman at the Hoover Institution, where Warsh is now a fellow, did not immediately respond to a request for comment.
Krugman last week used an article on the New York Times web site to link to Warsh's warning in the wake of the 2008 collapse of Lehman Brothers Holdings Inc. that he was "still not ready to relinquish my concerns on the inflation front." He has also questioned Warsh's doubts over quantitative easing.
Before it's here, it's on the Bloomberg Terminal.
LEARN MORE