Top U.S. Farm Group Warns Against Upending Nafta
By
Agriculture needs 'seat at the table' as exports threatened

Farm Bureau joins effort to highlight benefits of free trade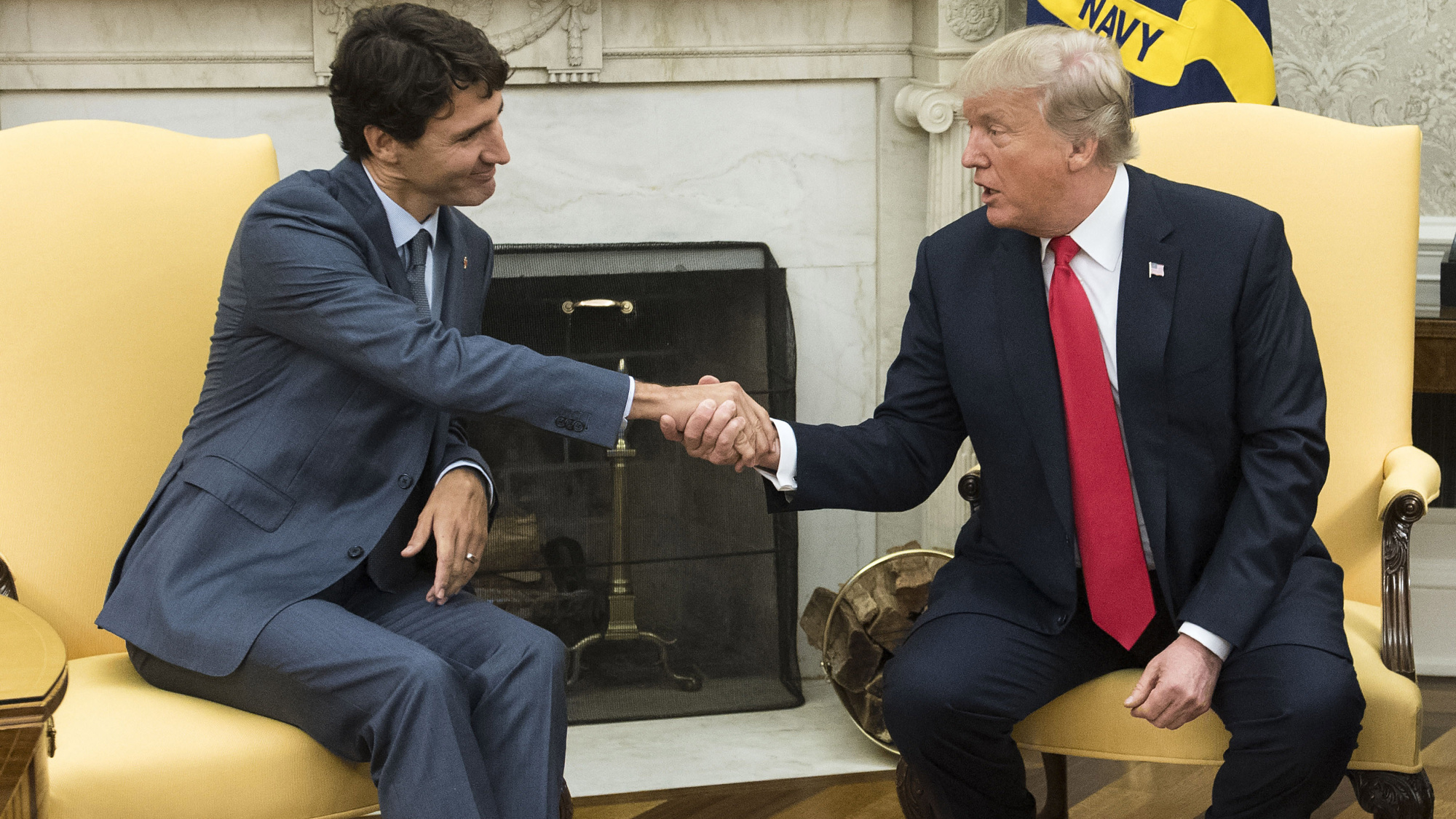 The head of the top U.S. agriculture group said farmers want "a seat at the table" in trade talks to prevent a collapse of deals that would harm their exports, joining the nation's biggest business lobby in warning against upending the North American Free Trade Agreement.
"We can't sit aside while other countries work out trade deals among themselves," Zippy Duvall, president of the American Farm Bureau Federation in Washington, said in a conference call announcing the group is joining of Farmers for Free Trade, an umbrella group of agricultural organizations and agribusiness promoting exports.
The group is launching amid worries that the renegotiation of Nafta, set to resume Wednesday in Washington, may be stalling, with concerns about Canadian dairy programs and Mexican competition with Florida fruit and vegetable growers impeding progress. President Donald Trump has threatened to scrap the agreement and said in an interview with Forbes published Tuesday that he thinks Nafta will have to be terminated.
The U.S. Chamber of Commerce last week came out in opposition to proposals by the Trump administration to overhaul Nafta that the group said may kill the accord. 
Nafta largely has been popular with farmers, who have seen their markets expand as a result of the accord among the U.S., Canada and Mexico. While Trump has complained about the impact of the deal on U.S. manufacturing, scrapping it may put him in conflict with rural voters, who provided his margin of victory in competitive states, including Wisconsin, during the 2016 election.
Farmers for Free Trade will have representatives in every state, said its board president, Sarah Lilygren, a former executive vice president at Tyson Foods Inc. "Trade is what sustains our rural commodities," she said during the call. "Aqggressive, unilateral trade actions have consequences, and those consequences come from the pocketbooks of Americas farmers and ranchers."
Before it's here, it's on the Bloomberg Terminal.
LEARN MORE