Wynn Says Paddock's Actions Would Have Triggered Alarms at His Hotel
By
Blocking staff from room raises questions, casino owner says

Las Vegas shooter was known to Wynn staff as 'vanilla' guest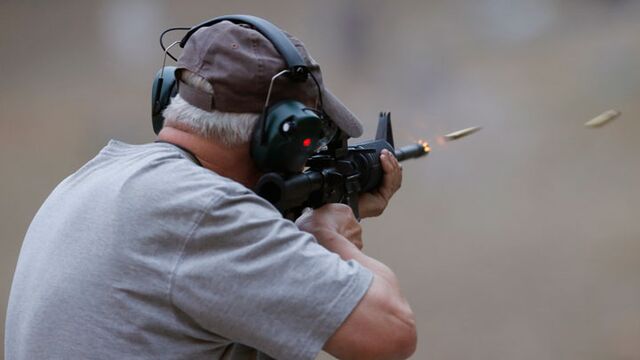 The behavior of the man police say shot and killed 58 people in Las Vegas would have prompted a security probe before the massacre had he been staying again at Steve Wynn's hotel, the billionaire casino magnate said Sunday.

"The scenario that we're aware of would have indicated that he didn't let anyone in the room for two or three days," the chairman and CEO of Wynn Resorts Ltd. said on "Fox News Sunday." "That would have triggered a whole bunch of alarms here, and we would have -- on behalf of the guests, of course -- investigated for safety." An inquiry begins when a guest has a "do not disturb" marker on their room for more than 12 hours, he said.
The shooter, 64-year-old Stephen Paddock, amassed a stockpile of weapons and then attacked an outdoor country music festival from his 32nd-floor suite at the Mandalay Bay Resort and Casino. Wynn said his staff knew Paddock from multiple, apparently uneventful visits to the billionaire's own properties. The staff described Paddock as having "the most vanilla profile one could possibly imagine," he said.
"Their behavior was conservative, private, understated," Wynn said of Paddock and his girlfriend, who wasn't with him at at the time of the attack and hasn't been implicated. The two didn't drink and Paddock always paid promptly, Wynn said.
Wynn said he concluded that Las Vegas was susceptible to attacks in late 2015 and brought in security consultants for a six-month effort to secure the Wynn Las Vegas & Encore Resort. Doors are guarded at all times and there are magnetometers "at every employee entrance and at every place of human collection like the nightclubs," he said.
The security measures are undertaken with respect for guests' privacy and freedom, Wynn said, adding that as many as 20,000 people a day may flow in and out of the building.
"Under most circumstances, it's unnecessary to wand people or to do any kind of invasive procedure," Wynn said. "The things we're looking for, that represent potential threats, are much more obvious and allow us a great deal of freedom in allowing us to not interfere with the normal flow of people." He didn't elaborate on what the staff watches for.
Before it's here, it's on the Bloomberg Terminal.
LEARN MORE