Russia Lawmakers Say North Korea May Test Longer-Range Missile Soon
By and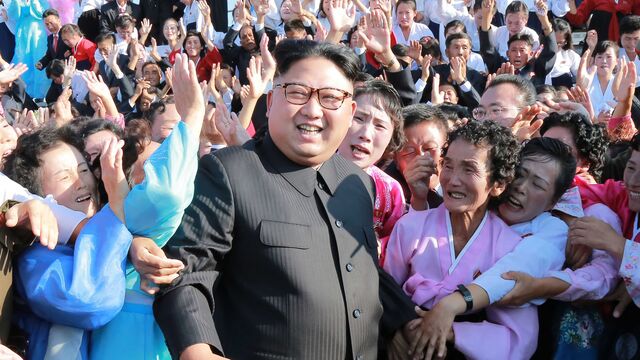 North Korea is planning to test a missile that its officials said could be capable of reaching the U.S. West Coast, according to two Russian legislators who returned from a visit to Pyongyang this week. 
"They told us that they're preparing to test more powerful long-range missile that, in their view, would be able to hit the West Coast of the U.S.," Anton Morozov, a member of the International Affairs Committee in the lower house of parliament, said in a telephone interview. The North Korean officials said the missile could be tested soon, though weren't more specific, according to Morozov.
To reach the U.S., the missile would likely have to fly over Russian territory, he said, raising further risks for Russia if the U.S. sought to intercept it. He said the delegation, which was sent by the pro-Kremlin Liberal Democratic Party, met with top North Korean government officials, but not military officers.
"They did everything to show they're seriously ready for confrontation," Morozov said. Korean officials said the missile's range could be 12,000 kilometers, he said.
"They're not preparing for nuclear war," Alexei Didenko, another member of the delegation, said in a telephone interview. "They've been ready for it for a long time."
Russian President Vladimir Putin said Wednesday threats by U.S. President Donald Trump to destroy the isolated Communist state if it attacked are leading to a "very dangerous dead end." All sides need to "lower the rhetoric," Putin said.
Before it's here, it's on the Bloomberg Terminal.
LEARN MORE