Machine Learning Beats MiFID as Hot Topic for Company Executives
By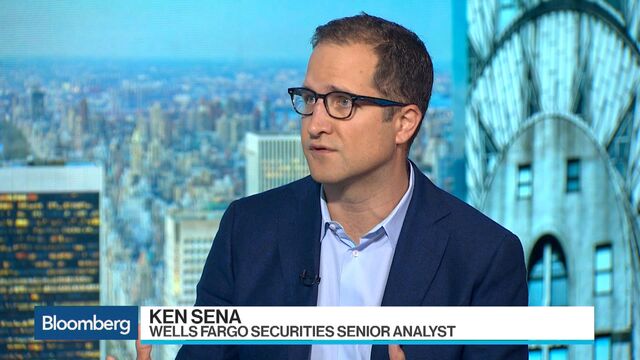 If computers are taking over the world of finance, don't say executives didn't warn you.
Machine learning is a hot topic across industries judging by how many times it's coming up on earnings calls. The subject has been mentioned on 189 calls between company bosses and analysts since the beginning of July, according to data compiled by Bloomberg. That compares with 59 calls mentioning the European Union's revised MiFID rules, which kick in from January.
Machine learning is where computers find patterns in data that humans have missed, allowing them to learn from their mistakes. It can be used for anything from predicting consumer behavior to preventing fraud and, in the case of hedge funds and other investment companies, replacing humans to pick investments. Self-learning computers can evaluate thousands of stocks and other assets and choose where to allocate money.
With shades of the 2002 Tom Cruise movie "Minority Report," CACI International Chief Executive Officer Ken Asbury said in August that his company can use the techniques to predict what "a bad guy" will do based on their patterns of behavior. Nike Inc. Chief Financial Officer Andrew Campion said the athletics brand is ramping up investment in artificial intelligence as part of a wider digital push, and software firm Oracle Corp. is using it to sift through job applicants.
For banks and investment managers, "it's just the beginning," said Andre Nedelcoux, who advises lenders on digital projects including AI and machine learning as head of the technology consulting group at Excelian Luxoft. "Financial services are just entering this innovation cycle."
Before it's here, it's on the Bloomberg Terminal.
LEARN MORE