Americans Are Pouring Back Into the Workforce, Jobs Data Show
By
Last month saw a surge in people jumping straight to jobs

Fewer people are going from out of labor force to unemployment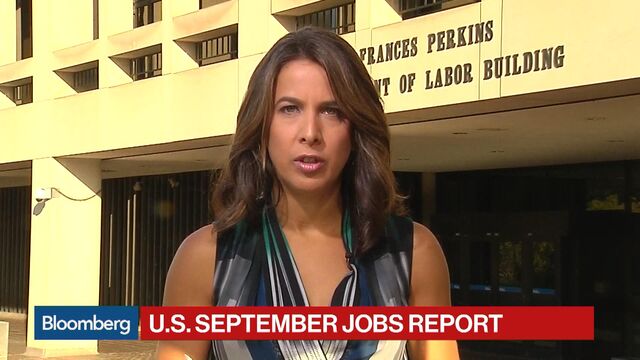 Americans are coming off the labor market's sidelines at a pace that intensified in September.
The number of people going from out-of-the-labor-market into jobs jumped to an all-time high last month, the Bureau of Labor Statistic's employment report showed on Friday, even as the number of people flowing into unemployment fell. While these numbers can be volatile, they provide the latest confirmation that Americans are being pulled into work as the labor market tightens.

Looking at the figures as a share of the total employed population tells a similar story: New entrants from outside the labor market made up 3.2 percent of employed people last month, compared with 2.8 percent a year earlier.
Why should we care? The Federal Reserve is assessing whether the economy is to full employment as they look to raise rates, and these figures could provide some signal.
On one hand, the fact that people are finding work immediately suggests labor market tightness: Employers are clearly snapping up staff. On the other, it shows untapped slack in the job market. As long as there are people willing to flow into jobs, employers won't have to bid up wages as much. Because labor force participation among working-age Americans has fallen off sharply, that pool of potential workers is potentially large.
The key question is how much of America's non-working population might come back, and only time will tell.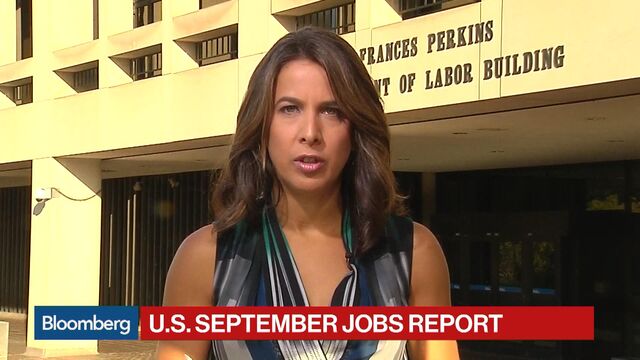 Before it's here, it's on the Bloomberg Terminal.
LEARN MORE