Ivanka Trump Is Selling More Books, But Still Fewer Than Clinton
By and
'Women Who Work' has sold 31,000 copies in past five months

Clinton's 'What Happened' sold more than 10 times that amount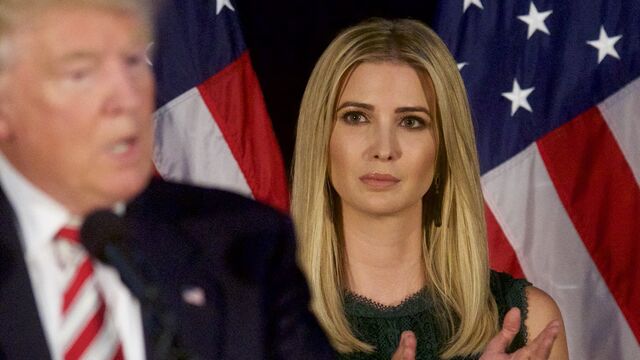 Ivanka Trump's "Women Who Work: Rewriting the Rules for Success" sold more copies than her previous book, even if it was dwarfed by recent releases from Hillary Clinton and her father.
The book has sold 31,000 copies as of Oct. 1, five months after it came out, according to NPD Bookscan. That compares with 26,000 copies in all for her first book, "The Trump Card," which was published eight years ago. 

Still, "Women Who Work" pales compared with Clinton's "What Happened," which sold 312,000 copies in its first month alone. President Donald Trump's latest book, "Great Again: How to Fix Our Crippled America," has sold 311,000 copies since it was released November 2015.
In "Women Who Work," published by Penguin Random House, the first daughter offered advice to career-minded female readers -- including tips on becoming "the best version of yourself."
One thing working against the book's performance: Ivanka Trump opted not to do a publicity tour and other promotional activities. That was part of an attempt to avoid the appearance of using her White House position to boost sales. 
Ivanka Trump formed a charitable trust to donate proceeds in the form of $100,000 grants to the National Urban League and the Boys & Girls Clubs of America. The money will help fund women's initiatives and investments in science, technology, engineering and math programs for girls.
Before it's here, it's on the Bloomberg Terminal.
LEARN MORE