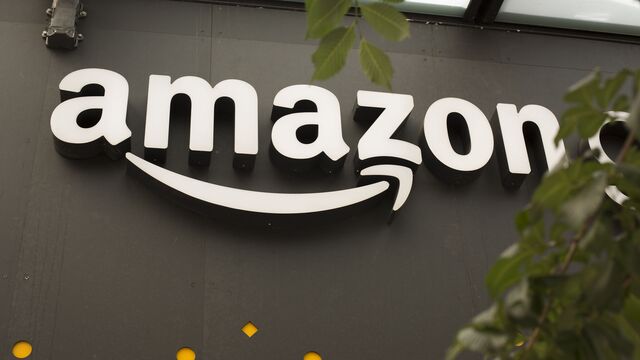 The European Union has ordered Amazon.com Inc. to pay 250 million euros ($294 million) in back taxes to Luxembourg, part of a renewed push to crack down on tax loopholes. At stake are billions of euros that multinational companies, most of them American, have squirreled away in tax havens, out of the reach of authorities in the countries where they make most of their profits. The EU says that the sweetheart deals are tantamount to illegal subsidies and make it hard for rivals who pay their fair share of tax to compete. The Amazon case mirrors one brought against Apple Inc. It was ordered last year to repay as much as 13 billion euros to Ireland -- which didn't really want to collect them.
1. What did Amazon do?
The EU's competition officials have been on a crusade since 2013 to unearth unfair practices by countries that give some firms a selective advantage in order to attract their business and the jobs attached. The goal is to find questionable deals among the thousands of otherwise legal pacts governments have arranged for companies for years. In the Amazon case, the EU criticized Luxembourg for approving a "cosmetic" deal with the internet retailer that let it shift billions of euros to a tax-free unit. That enabled a taxable Amazon unit in Luxembourg to collect profits from France, Germany and Britain and then pay exaggerated amounts of deductible royalties to another unit that licenses the group's intellectual property rights. The EU said Amazon avoided taxes on 75 percent of the profit from its European sales.
2. What does Amazon say?
Amazon defends its tax payments in Europe, asserting that regulators are mistaking high revenue for high taxable profit. It has said its profits there have been crimped by heavy investments in intellectual property and by strong competition. "We paid tax in full accordance with both Luxembourg and international tax law," Amazon said in an emailed statement. "We will study the commission's ruling and consider our legal options, including an appeal." Luxembourg said it doesn't believe that it granted any illegal state aid to the company, and will analyze the ruling. It reserves its rights to appeal and take other action.
3. Is the EU targeting U.S. tech giants? 
Large American companies may be the easiest targets, since U.S. tax law encourages them to book profit overseas and leave it there. U.S. President Donald Trump wants to rein in the revenue lost when companies shift profits to tax havens, perhaps by letting them bring back, or repatriate, years' worth of foreign earnings after paying a discounted tax rate. And the EU is concerned about more than taxes. Its regulators fined Google 2.4 billion euros ($2.8 billion) in June for favoring its own shopping service in search-engine results. The EU is considering bringing two more cases against Google -- one involving its Android software and another focusing on its AdSense advertising service.
4. Who might be next?
With the Amazon decision out of the way, regulators are poised to issue a similar recovery order against McDonald's Corp. in the coming weeks, people familiar with the cases have said. Lots of American corporations -- including health-care giants such as Merck & Co. and technology companies including Facebook Inc. and Apple -- move their IP assets overseas to cut taxes. From there, they effectively rent out the core innovations to their own overseas operating units. The biggest of these companies shift billions of dollars to the tax havens through royalty payments, thereby lowering the parent's tax bill. Watchdogs complain that the companies are improperly diverting revenue from the tax jurisdictions where it's generated.
5. Does all this show an anti-U.S. bias?
EU Competition Commissioner Margrethe Vestager has continuously dismissed allegations that her officials are unfairly targeting U.S. firms. The EU's state-aid enforcement in the field of taxation is a matter of "fairness," she says. She has pointed out that it was a hearing in the U.S. Senate that tipped off the EU about Apple. The EU has also targeted European firms' tax affairs, including those of Fiat Chrysler Automobiles NV, Anheuser-Busch InBev NV and Engie SA.
6. What's the U.S. doing?
Officials there have heavily criticized the EU tax thrust, complaining in one letter that the investigations appear "to be targeting U.S. companies disproportionately." Still, the Internal Revenue Service has its own parallel case against Amazon in which it sent the Seattle-based retailer a notice of adjustment stating it owed $1.5 billion in back taxes. Earlier this year, Amazon successfully defeated that claim in court.
7. What's the status of the EU case against Apple?
The EU is taking Ireland to court over its failure to collect Apple's taxes. There are questions over the exact amount Apple owes, including interest stretching back many years; the EU wants Ireland to figure that out. Also, Ireland wants a guarantee that it won't be liable for any drop in the value of an escrow account while the appeal winds its way through the EU courts. Ireland and Apple will jointly choose the investment managers who will handle the money. That could sidestep the need for a formal indemnity agreement.
The Reference Shelf
— With assistance by Dara Doyle
Before it's here, it's on the Bloomberg Terminal.
LEARN MORE