This Hedge Fund Manager Says He'd Short Amazon at $1,000 a Share
By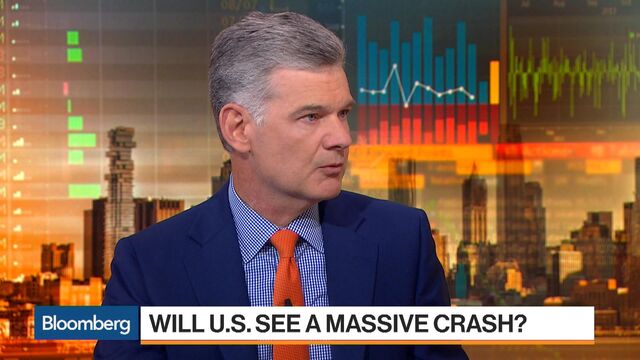 Mark Yusko, founder of $2.5 billion Morgan Creek Capital Management, says he would short Amazon.com Inc. if the stock reaches $1,000 a share.
"At $1,000, now we're at the end game," the hedge fund manager said in a Bloomberg Television interview on Tuesday. "Now I can see a path that Amazon looks like Cisco and Microsoft did in 2000. And it can be dead money for a decade."
Yusko isn't calling fast-growing Amazon "a bad company," he said. "It doesn't mean they're not going to dominate retail. It's just the stock price is too high."
Amazon, which acquired Whole Foods Markets in August, closed at $957.10 in New York trading. Since early February 2016, the stock has been moving mostly higher and has almost doubled in price. Eighty-eight percent of analysts surveyed by Bloomberg recommend buying the shares.
Among other points Yusko made in the interview:
There is still room for the equity market bubble to inflate. Stocks still haven't had a "last cathartic, really euphoric melt-up" that lifts the Dow Jones Industrial Average to 24,000 or the S&P 500 Index to 2,800.
He likes Europe, particularly Portugal, Italy, Greece and Spain. The tension in Spain with Catalonia voting to secede is the kind of thing that creates opportunity, he said.
Before it's here, it's on the Bloomberg Terminal.
LEARN MORE