Trump's Puerto Rico Feud May Cause Lasting Damage to the GOP
By and
Critics say president is disengaged from storm recovery effort

President spends 2nd weekend at golf club, visits tournament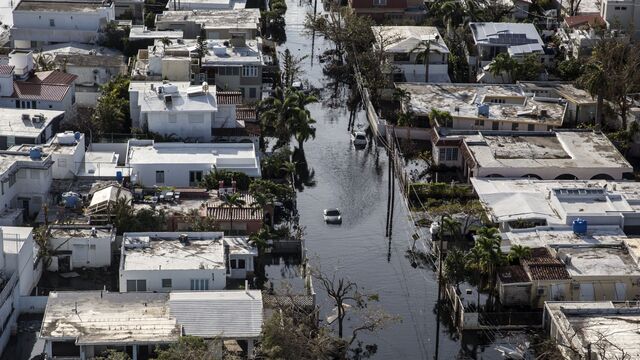 On the verge of his scheduled visit to the hurricane-devastated U.S. territory of Puerto Rico, Donald Trump suggested islanders struggling without basic services were lazy, and that the mayor of its largest city was a poor leader and a politically-motivated "ingrate." 
As criticism poured in, the president may have done lasting damage to his efforts to show how much his administration cares about helping the battered island, and to the Republican brand among Latino voters. The racial undertones also risk stoking unease generated by Trump's controversial stance on violence in Charlottesville, Virginia, just over a month ago.
If Trump is sensitive to charges that he was luxuriating at one of his golf properties while the island's 3.4 million residents suffered -- many without electricity or drinkable water 11 days after the storm hit -- he didn't show it: he attended a professional golf tournament for several hours on Sunday after tweeting his criticism of local leaders.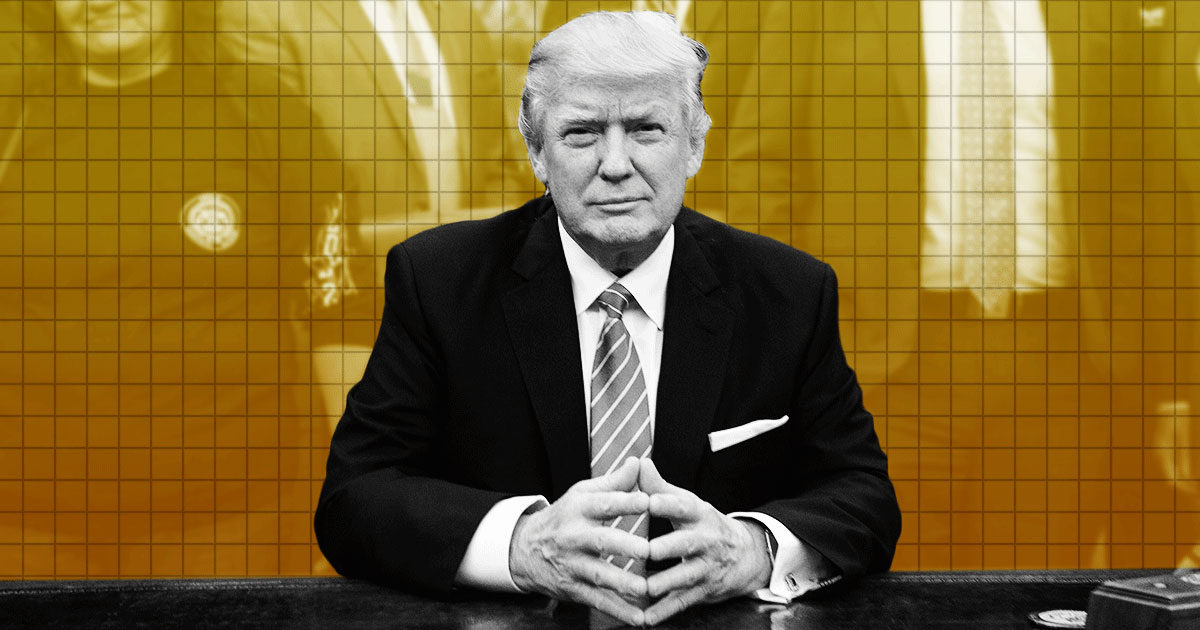 Trump did, however, dedicate the U.S. victory in the Presidents Cup to victims of the recent storms in Puerto Rico, Florida and Texas. "We have it under really great control," he said at the trophy presentation.
Much as Hurricane Katrina in 2005 was a turning point for President George W. Bush, the backlash to Trump's handling of Puerto Rico risks broader damage to the Republican brand -- especially in Florida, where Hispanics often provide a swing vote in elections decided by razor-thin margins.
The drama--and charges of callousness--are also playing out as the Trump administration seeks to roll out a tax cut that critics charge is tilted toward the wealthy.
'Punching Down'
Some saw Trump's tweets and actions, especially his attack on San Juan's mayor, as the latest instance of "punching down" at critics, political opponents, or others who've crossed him.
"It's got a lot of people scratching their heads, Republicans especially," said Susan MacManus, political science professor at the University of South Florida. "Why pick a fight with a key demographic that is only going to grow in importance?"
"The president, instead of tweeting against the mayor of San Juan, who's watching her people die and just made a plea for help, ought to roll up his sleeves and get to work here," Senate Minority Leader Chuck Schumer said on CBS' "Face the Nation."
Republicans were mostly muted on Trump's response to the storm. Republican House Speaker Paul Ryan said on "Face the Nation" that on matters of race and ethnic division "his heart's in the right place."
In contrast to the high level of engagement Trump showed during and after the storms that lashed Texas and Florida in recent weeks, including hunkering down for briefings at Camp David, Trump was at his golf club in Bedminster, New Jersey, for a second straight weekend.
Staggering Blow
"I don't know what world Trump is living in," Senator Bernie Sanders of Vermont said on CNN's "State of the Union" on Sunday. "Speaking from his fancy golf club, playing golf with his billionaire friends, attacking the mayor of San Juan, who is struggling to bring electricity to the island, food to the island, water to the island, gas to the island, that is just -- it is unspeakable."
Puerto Rico is staggering back to its feet after the direct hit from Maria, a Category Four storm, on Sept. 20. The commonwealth's aging power grid, damaged earlier in the season, was devastated. More than half of the island is still without potable water. Long-term prospects for key elements of its economy -- from pharmaceutical manufacturing to tourism -- are uncertain.
Crews from the Federal Emergency Management Agency, or FEMA, are visible in large concentrations in the capital. Top priorities include saving lives, ensuring security, and delivering fuel, said Alejandro de la Campa, the agency's director for Puerto Rico. 
The government has established 11 regional staging areas where municipalities have been going to pick up and distribute supplies, and the task force is considering expanding that dramatically, as not all municipalities have been able to reach the staging areas. FEMA has also collected tens of thousands of applications on personal claims, in part through representatives who visit neighborhoods with tablets.
Towns Cut Off
But other, more remote towns remained cut off and with scarce resources. Some Puerto Ricans found it frustrating that, with all the federal government's might, it couldn't cover more ground quicker on an island that can usually be crossed by car in a matter of hours.
De la Campa said FEMA has received 63,000 applications for assistance from families and individuals thus far, a tiny fraction of the population, and has disbursed about $7 million.
"People have been told to register via internet for FEMA relief, when we don't have any internet or very little internet even in the San Juan metropolitan area," San Juan Mayor Carmen Yulin Cruz said on ABC's "This Week" on Sunday.
Trump's official schedule showed an hour of briefings about Puerto Rico on Saturday and none on Sunday. 
Pence Briefing
On Saturday, Vice President Mike Pence attended an in-person briefing at FEMA headquarters in Washington. Pence also took to Twitter to reframe Trump's comments into an expression of broad support for the people of Puerto Rico. Separately, in a memo, White House aide Tom Bossert outlined steps the administration could take to "turn the corner on our public communications" around Maria.
Trump chided Cruz on Twitter on Saturday for "poor leadership ability," and suggested residents of the island are waiting for handouts after the disastrous storm: "they want everything to be done for them when it should be a community effort." He returned to the keyboard on Sunday to say that only "politically motivated ingrates" wouldn't recognize the administration's "amazing" relief efforts.
"It's just really confusing and really worrisome to a lot of Republicans here," MacManus said of Trump's comments. The Puerto Rican population in Florida is growing and the Cuban vote, once reliably Republican, is changing, she said.
Primary Responsibility
John Brennan, the former head of the CIA, chided Trump in a statement that suggested the president distracted himself by manufacturing a controversy about NFL players, protests, and the national anthem.
"The primary responsibility of the President of the United States is to do everything possible to safeguard the lives of American citizens, which is why Mr. Trump should have laser-like focus on mitigating the catastrophic damage of Hurricane Maria on the people of Puerto Rico," Brennan said.
Some suggested Trump is simply less empathetic to residents of the largely Hispanic territory than he was to those in Florida and Texas. Almost half of Americans don't realize Puerto Ricans are U.S. citizens, a recent survey showed.
"Given the president's history on race, given the fact that he a few months ago told us that there were good people on both sides when neo-Nazis were marching in Charlottesville, yeah, I think we have a right to be suspect that he is treating the people of Puerto Rico in a different way than he has treated the people of Texas or Florida," Sanders said.
— With assistance by Jonathan Levin
Before it's here, it's on the Bloomberg Terminal.
LEARN MORE