October Is the Most Volatile Month for Markets
By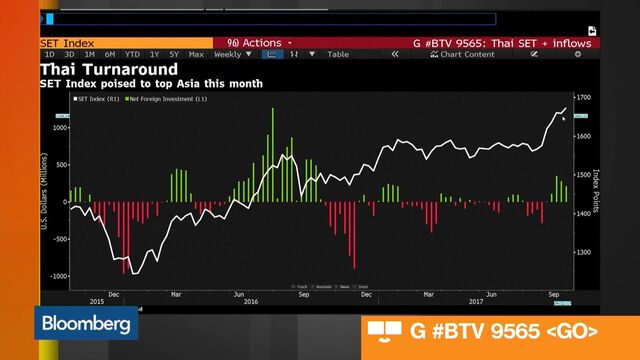 It's been a calm year for U.S. equities, but if history is any indicator, that's about to change.
October is the month with the highest share of daily moves of 1 percent or more in either direction for the S&P 500, according to 50 years of data compiled by Bloomberg.

That would be a change from this year's steady markets. The S&P 500 has moved 1 percent or more in either direction on 4.3 percent of this year's trading days through September, a rate that if it lasts through the end of the year would make 2017 the least volatile stretch on record.
— With assistance by Dani Burger
Quotes from this Article
Before it's here, it's on the Bloomberg Terminal.
LEARN MORE