Finance
Banks' Brexit Moving Costs Are Seen Topping $500 Million Each
Londoners are more reluctant than anticipated to move abroad.
By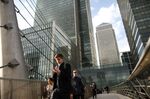 Banks poised to channel hundreds—if not thousands—of employees out of the U.K. expect their Brexit bills to reach $500 million or more, according to people with knowledge of firms' contingency planning.
Costs are climbing in part as they find it more difficult than anticipated to persuade reluctant Londoners to move abroad and reckon with a shortage of experienced bankers in Dublin, Paris and Frankfurt, said the people, who asked not to be identified discussing confidential matters.
"There's no doubt that the costs are significantly bigger than the banks originally expected," said Jon Terry, a partner and pay specialist at PricewaterhouseCoopers LLP. "There aren't enough qualified people in local EU markets to meet the needs of the banks, so they are going to have to rely on moving more expensive staff from elsewhere. And a lot of those people don't want to move."
Banks may have to resort to costly relocation packages that include housing, private school costs and other perks to get Londoners to go. Someone who earned 1 million pounds ($1.3 million) in the U.K. could easily cost 1.5 million pounds in Paris or Frankfurt, after offsetting any increases in income taxes and other expenses, Terry estimated.

Moving a few hundred people into new offices in the European Union by April 2019 may add up to $100 million in personnel expenses alone, leaving aside the legal, technology and capital outlays related to setting up the entity, said one of the people. While few banks have provided public estimates of their costs, HSBC Holdings Plc said in July it faces a bill of as much as $300 million to transfer 1,000 staff to Paris, where it already has a fully-licensed subsidiary.
With the U.K. and EU deadlocked in negotiations over their future trading relationship, financial-services firms have little choice but to start shifting bankers, compliance staff and IT workers to the bloc. EU regulators have made it clear they expect banks to establish full-scale operations staffed by significant numbers of senior employees, not brass-plate offices with people commuting from London.
Frankfurt Leads
Brexit is just one of the headaches for investment banks in Europe, which are trying to cut costs as record low interest rates and sluggish trading weigh on profitability. The industry also faces an estimated 2.5 billion-euro ($2.9 billion) bill to implement the revised Markets in Financial Instruments Directive—the EU's most ambitious overhaul of financial reforms to date—by the beginning of next year. And in the U.K., the government predicts it will cost lenders about 3 billion pounds to meet a 2019 deadline to isolate their consumer-banking units from riskier trading businesses.
Germany's financial capital has emerged as the biggest winner from Brexit, with more than 10 of the world's biggest financial-services firms, including Citigroup Inc., Morgan Stanley and Nomura Holdings Inc. committed to establishing their new EU headquarters in the city. As many as 10,000 new jobs may be created in the city in the next few years, according to lobby group Frankfurt Main Finance.

Deutsche Bank AG alone plans to start shifting as many as 4,000 positions—or roughly half its U.K. workforce—to Germany as soon as next year, and to move large parts of its trading and investment-banking assets to Frankfurt as well, people familiar with the matter have said.
Read more: Will Brexit Trigger an Exodus of Banks From London?
The trouble is, many bankers in the U.K. capital—one of the most cosmopolitan cities in the world—don't want to go.
"I've got lots of European friends who have been living here for decades, have built their professional lives here, have children who have grown up, and feel that London is their home," said Alex Howard-Keyes, head of financial services at Alderbrooke, a London-based executive search firm. "They would be very reluctant to leave."
In a testament to its enduring popularity among bankers, London retained its crown as the world's top financial center in a ranking that surveys industry professionals, extending its lead over New York and Hong Kong despite Brexit. Frankfurt finished in 11th place, Paris a distant 26th and Dublin 30th in the latest Global Financial Centres Index published by Z/Yen and the China Development Institute.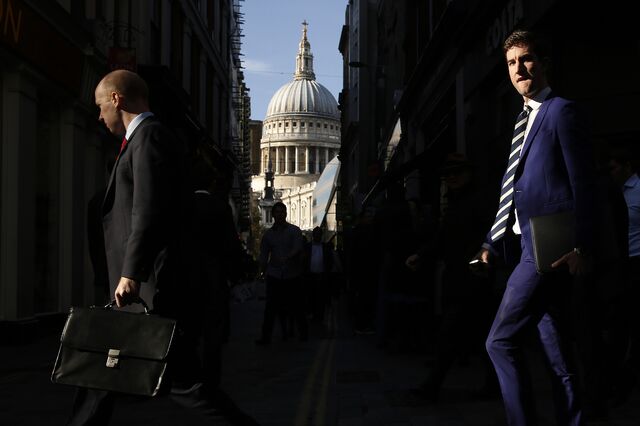 In response to rising costs, talent shortages and the reluctance of staff to move to certain EU destinations, some banks plan to disperse employees across the continent rather than concentrating them in one place, said the people. Firms are also scaling back the number of workers they will move to a minimum, at least initially, they said.
"We're talking about people," Andrea Orcel, the chief executive officer of UBS Group AG's investment bank, said in a Bloomberg TV interview. "Depending on the location, a lot of people may either not move, move to another bank that has chosen a better location or leave the industry."
— With assistance by Erik Schatzker
Before it's here, it's on the Bloomberg Terminal.
LEARN MORE