Monty Hall, Host of Game Show 'Let's Make a Deal,' Dies at 96
By
Show celebrated U.S. capitalism in all its frenzied zeal

Mathematicians puzzled over the 'Monty Hall Problem'
Monty Hall, who celebrated American capitalism in all its frenzied hopefulness as the co-creator and cash-dispensing host of the groundbreaking television game show "Let's Make a Deal," has died. He was 96.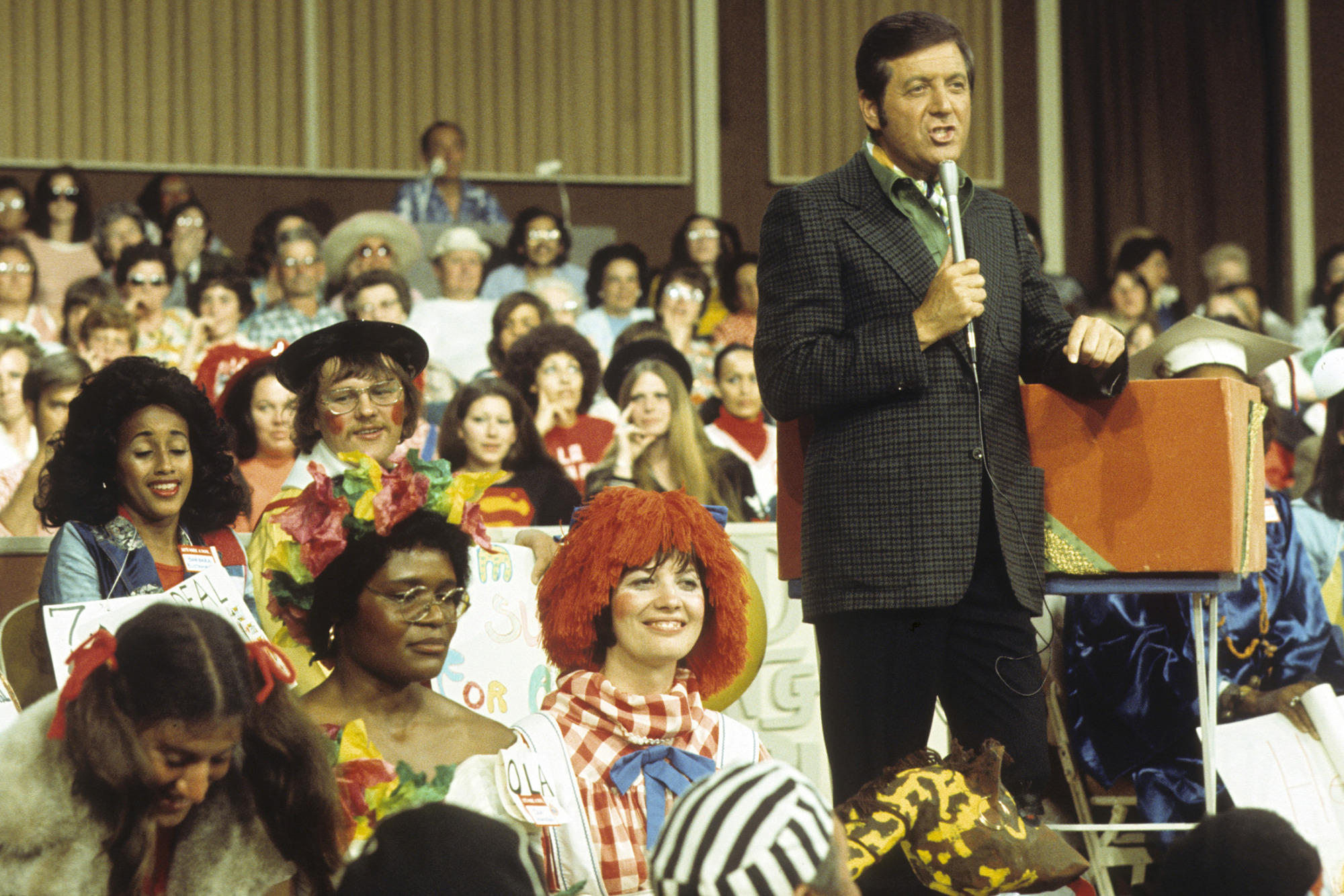 He died Saturday at his home in Beverly Hills, California, the New York Times reported, citing his daughter, Joanna Gleason. The cause was heart failure.
During a 13-year run on U.S. networks starting in 1963, with revivals in the 1980s and 1990s, "Let's Make a Deal" had costumed contestants earn money for what they had in their pockets, then gamble the cash on the chance for bigger prizes, with the risk of landing booby prizes, known as "zonks."
Part salesman, part carnival barker, Hall wore loud suits while emceeing about 4,700 episodes of the show through 1990. On his office wall hung a sign that declared: "You can learn more about America by watching a half hour of 'Let's Make a Deal' than you can from watching Walter Cronkite for a month."
In a 2002 interview with the Archive of American Television, Hall said the show reflected the nation's diversity, as well as its taste for deal-making.
It was the first game show "that used black people, brown people, yellow people, old people, young people, fat people, skinny people, because we felt that this was a cross-section of America -- that's what America looks like," he said. "They're different colors, different sizes, different ages, different shapes. And everybody makes a good contestant."
To get the attention of Hall, who selected the contestants himself, audience members carried signs, wore odd hats and eventually began arriving in full costume -- the more outlandish, the better.
Sincere Approach
"Monty has a sincerity and sense of sympathy that enables him to dignify nervous people in costume," Michael Eisner, who would become the chief executive officer of Walt Disney Co., wrote in Hall's 1973 memoir. Eisner had been a programming executive at ABC when Hall moved his show there from NBC in 1968.
Unlike Hall, Eisner wrote, "I couldn't speak to a person dressed like a duck without laughing in his face."
The show's signature final game, the Big Deal of the Day, asked winners to trade their bounty for whatever was behind one of three closed doors. One concealed a grand prize such as a car or a vacation, while two offered lesser prizes.
Sometimes, Hall would reveal a lesser prize behind a door not chosen, leaving two closed doors -- the contestant's choice and one other. Then he would offer the contestant the opportunity to pick the other door, sometimes with a cash offer attached.
This conundrum, sometimes called the Monty Hall Problem, would become much-debated fodder for mathematicians and logicians, who debated how best to explain why the odds favored switching doors rather than standing pat.
First Choice
Sticking with their original pick gave contestants a one-in-three chance of winning the grand prize, while switching doubled their chance to two-in-three. Yet time and again, contestants proved reluctant to give up their initial choice "no matter how much money I offered," Hall told the New York Times.
Monte Halparin was born Aug. 25, 1921, in Winnipeg, Canada, the first of two boys. Both his parents were of Russian-Jewish immigrant stock: Rose, a onetime teacher, and Maurice, a bookkeeper turned butcher. Monty and his brother, Robert, later shortened their last name to Hall. "Monte" became "Monty" in a less intentional way, the result of a radio station that misspelled his name on a billboard, Hall wrote in his memoir.
While in elementary school Hall endured an accidental scalding that kept him home for several months. He then caught double pneumonia during his recovery, leading his doctor to predict he wouldn't reach the age of 20, he said in the Archive of American Television interview.
He graduated in 1945 from the University of Manitoba, where he served as student body president. Hall took pre-med classes but couldn't get into medical school, an obstacle he later blamed on a quota system that limited the numbers of Jews.
Game Shows
Hall began work at a radio station in Winnipeg, the capital of Manitoba, then moved to Toronto, where he covered news, announced sports events, and hosted game shows on the radio. One of them, "Who Am I?," which challenged listeners to identify a person by voice, became a hit across Canada.
He moved to New York in 1955, working on NBC Radio, then to Hollywood in 1960 to preside over CBS's "Video Village." He helped create the game show "Your First Impression" in 1962. The show introduced him to Stephen Hatos, a writer and producer, and the two men joined forces to create "Let's Make a Deal," which first aired in the final days of 1963.
Hall and Hatos, through their production company, also created "Split Second", "Masquerade Party" and "It's Anybody's Guess" in the 1970s. Hatos died in 1999.
In addition to Gleason, an actress, his survivors include another daughter, Sharon Hall, a television producer; a son, Richard Hall, a writer and director; and five grandchildren, according to the Times. His wife, the former Marilyn Plottel, who also worked as a television executive, died in June.
Hall devoted much of his time to charitable causes, including serving as international chairman of Variety the Children's Charity.
Before it's here, it's on the Bloomberg Terminal.
LEARN MORE