Retirement
Retiring (Again and Again) in America
Some 40 percent of people 65 and older who are currently employed were retired at some point.
By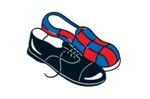 Henry Blum has retired four times. After running an optometry business in the Bronx, N.Y., for decades, he stopped working in 2000 when he turned 70, thinking that was what he was supposed to do at his age. His wife threw a surprise party, but amid toasts from friends and family, he already was anxious he'd made a mistake.
Within weeks, regret and boredom set in as Blum found himself pacing around his apartment all day. He called the new owner of his former practice and was welcomed back because customers had been asking to see him. He repeated the pattern twice more, each time reducing his work schedule. He retired for the last time in 2015, at the age of 85—because chronic pulmonary disease made working difficult. "I know there are people I treated who can see because of me, and I'd still be working if I could," he says.
Like Blum, growing numbers of Americans are retiring from careers they've held for most of their lives and then returning to them, usually as part-time or contract workers. Even more are finding new jobs after a pause of months or years. In fact, a retirement that occurs just once and continues for the rest of one's life is becoming the exception.

Those in knowledge-based jobs like their work, and the extra income increases their spending power, which can bolster the economy.
Some 40 percent of Americans age 65 and older who are currently employed were retired at some time in the past, according to a 2017 Rand Corp. study authored by Nicole Maestas, an economist and associate professor of health-care policy at Harvard Medical School. She used data from the Health and Retirement Study, funded by the National Institute on Aging, which has tracked thousands of people age 50 and older over the past two decades. Returning to work is a financial necessity for those who haven't accumulated enough savings to support themselves as they age. However, more affluent retirees are rejoining the labor force because they enjoy the challenge and camaraderie of work. "It's a myth that only poor people or those who haven't planned well for retirement are going back to work," Maestas says. "The 40 percent reentry figure in our data shows that a much broader group of people are unretiring—and to jobs they want, with conditions that fit their needs."
Although age discrimination remains a problem, almost 20 percent of those age 65 or older hold full-time jobs, up from 12 percent in 2000. Falling fertility rates and tighter immigration rules are propelling more employers to retain and hire older workers to fill shortages. That's increasing productivity and providing seniors with extra income to use for travel and entertainment or for new technology and other products. And "it's good for the economy," says Joseph Quinn, a Boston College economist who's studied older workers, "because the more goods are produced, the better the GDP."

Bill Steen Jr., who was a special agent for the U.S. Secret Service for 24 years, wasn't ready to stop working when he faced mandatory retirement after turning 57 two years ago. "If I'd had a choice, I would have continued for a few years," he says. "My father retired from investment banking when he was 62 and always said it was too early."
For a few months after stepping away, Steen did contract work for the Secret Service's office in Pittsburgh, where he lives, conducting background checks on prospective employees. When funding for the work ended, he felt at loose ends and wanted extra income to help pay for things such as his daughter's wedding. His wife, an interior designer, had to cut her full-time job to half time after an illness.
While accompanying her to treatments at Allegheny General Hospital, a short walk from their home, Steen looked at job postings there and submitted an application. He started working full-time in mid-September as a technician, sterilizing and assembling surgical equipment. He earns about $15 an hour, about 20 percent of his former salary. When combined with his pension, it's enough to comfortably cover living expenses and preserve savings, he says. "I wanted to do something purposeful, something I think is important, but I didn't want a long commute anymore, and I didn't want work I carried home with me," he says.
More than half of men and women age 50 and older who weren't working or seeking jobs said they'd return to work if the right opportunity comes along, according to an analysis of the 2015 American Working Conditions Survey conducted by economists at the Rand Corp. The percentage is higher among college graduates, 60 percent of whom said they could be enticed out of retirement.
Even retirees in their 70s are finding jobs when they want to earn money and be active. Richard Cohen, 75 and a resident of Martha's Vineyard, Mass., was hired in May to work 40 hours a week for the Steamship Authority Oak Bluffs Terminal, directing traffic on and off ferries to the island. He's earning about $21 an hour and likes being part of a team, where he says he's the oldest worker. Cohen previously worked as a real estate agent and at the Emergency Film Group, which produces films for first responders.
He was laid off from that job in 2015, when the company relocated to Houston, and didn't think he'd work full time again. He expects to be laid off from his current job in October, when the ferry service stops operating until spring, but could get rehired if his bosses like his work. "I'll work as long as I'm able to."
BOTTOM LINE -
According to a 2017 Rand study, some 40 percent of Americans 65 and older who are currently employed were retired at some time in the past.
Before it's here, it's on the Bloomberg Terminal.
LEARN MORE