Photographer: Ty Wright/Bloomberg
Trump Reverses Course on Relying on Private Money for Roads
By
President makes comments in meeting with House members

Private investment has been pillar of Trump's rebuilding plan
President Donald Trump appeared to reverse course on a key element of his $1 trillion infrastructure plan, telling lawmakers in a closed meeting that public-private partnerships aren't the solution for building and repairing the nation's highways, bridges and ports.
In a meeting Tuesday to discuss his plan to overhaul U.S. taxes, Trump told Republicans and Democrats on the House Ways and Means Committee that such projects don't work, according to Democrats Brian Higgins of New York and Terri Sewell of Alabama, who attended the session.
Transportation Secretary Elaine Chao and other administration officials have said for months that private investment would be a pillar of Trump's plan to spur $1 trillion of infrastructure investment over a decade. In a framework of the plan released in May, the White House said the federal government would contribute about $200 billion, largely as an incentive to attract private investment and more spending by states and localities.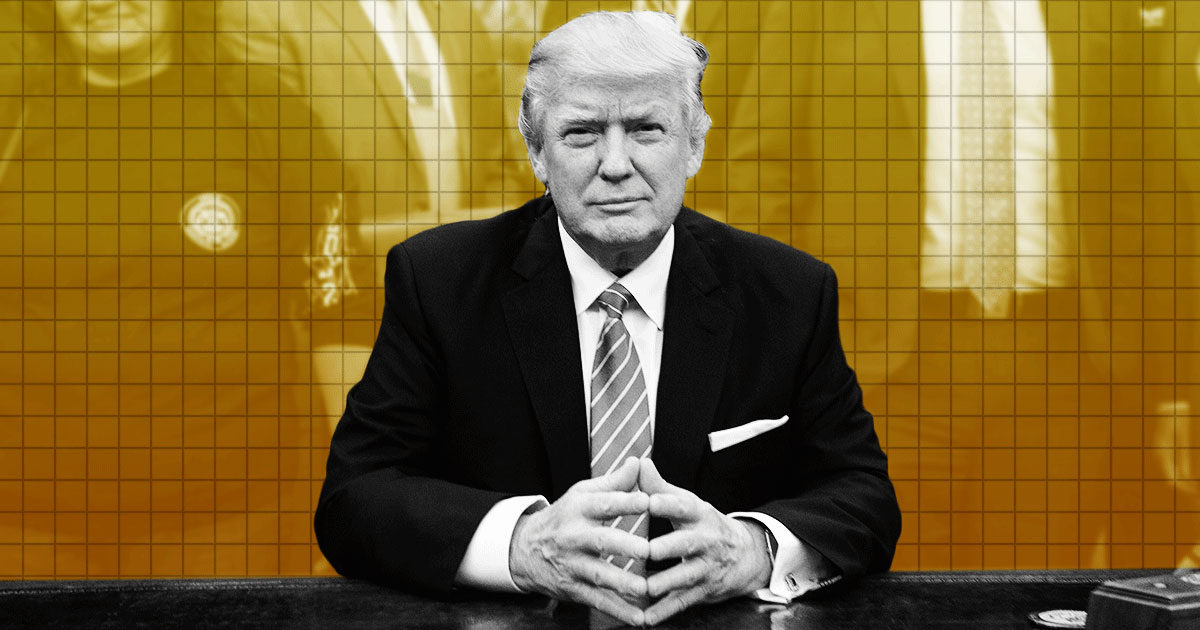 To Higgins, Trump's comments on Tuesday signaled that the president is open to working with Democrats on the plan and possibly increasing the federal commitment.
"The president obviously feels burned, burned by the House and Senate leadership,'' over the failure to repeal the Affordable Care Act with only Republicans, Higgins said in a telephone interview. "I think in his mind, that liberates him to find partnerships different from the one that hasn't worked in the past eight months.''
In response to a request for comment, the White House said there are legitimate questions about how public-private partnerships can be incorporated into the infrastructure plan but all viable options still are being considered. The Washington Post reported Trump's comments late Tuesday.
'Seed Money'
Chao said as recently as Aug. 30 in a meeting with state officials that the administration's goal is to use federal funds as an incentive, or "seed money," to get projects underway and built more quickly. But lawmakers, including Republicans, have questioned how effective public-private partnerships can be in rural and or less-populated areas that can't generate the tolls or fees needed to attract private investment.
While Trump didn't identify a specific project, he did cite Indiana's experience with such deals when Vice President Mike Pence was governor of the state. The Indiana Finance Authority announced in June that the state was taking back control of an expansion of Interstate 69 from a private consortium after delays and other problems. A private operator that leased the Indiana Toll Road in 2006 for $3.8 billion filed for bankruptcy in 2014.
The Bipartisan Policy Center, a Washington-based research group, defended deals with the private sector to tackle what it estimates is a $3 trillion investment need to update and repair infrastructure.
Tools Needed
"To meet this overwhelming need, we need to use all available tools, including public-private partnerships, which have been proven to reduce the risks to the cities and towns while more quickly delivering projects," Michele Nellenbach, director of strategic initiatives, said in a statement.
Trump also said at the Tuesday meeting that infrastructure spending wouldn't be connected to a provision of his tax plan that would target offshore corporate profits, according to Sewell. Some Democrats have pushed to use the provision, called repatriation, to pay for infrastructure.
Representative John Larson of Connecticut, another Democrat who was in the meeting, said he didn't think Trump was saying he wouldn't support any public-private partnerships -- called P3s -- but was clearly open to getting a deal with Democrats.
"As we've seen with the president, he's a, 'How do I make this deal work and what is it that I need to do to create enough momentum to make this happen?'" Larson said by phone. "I think if he can get there by P3s or not, I don't think he's wed to anything.''
It's unclear how Republicans who control Congress will view Trump's position. Senate Majority Leader Mitch McConnell has said he wants to avoid "a trillion-dollar stimulus," and Republican House Speaker Paul Ryan has said he would like to see $40 in private spending for every federal dollar.
House Democratic Leader Nancy Pelosi has said infrastructure is a possible area of bipartisan cooperation but opposes a plan that would involve "tax giveaways'' to build public works that require taxpayers to also pay tolls or fees, spokesman Drew Hammill said.
"The proof will be in the pudding,'' Hammill said by email. "We look forward to an actual proposal.''
The White House has said it plans to pursue an infrastructure plan after the ongoing efforts to overhaul the tax code.
Before it's here, it's on the Bloomberg Terminal.
LEARN MORE