Catalan Independence Push Could Hit Firms From Nestle to Airbnb
By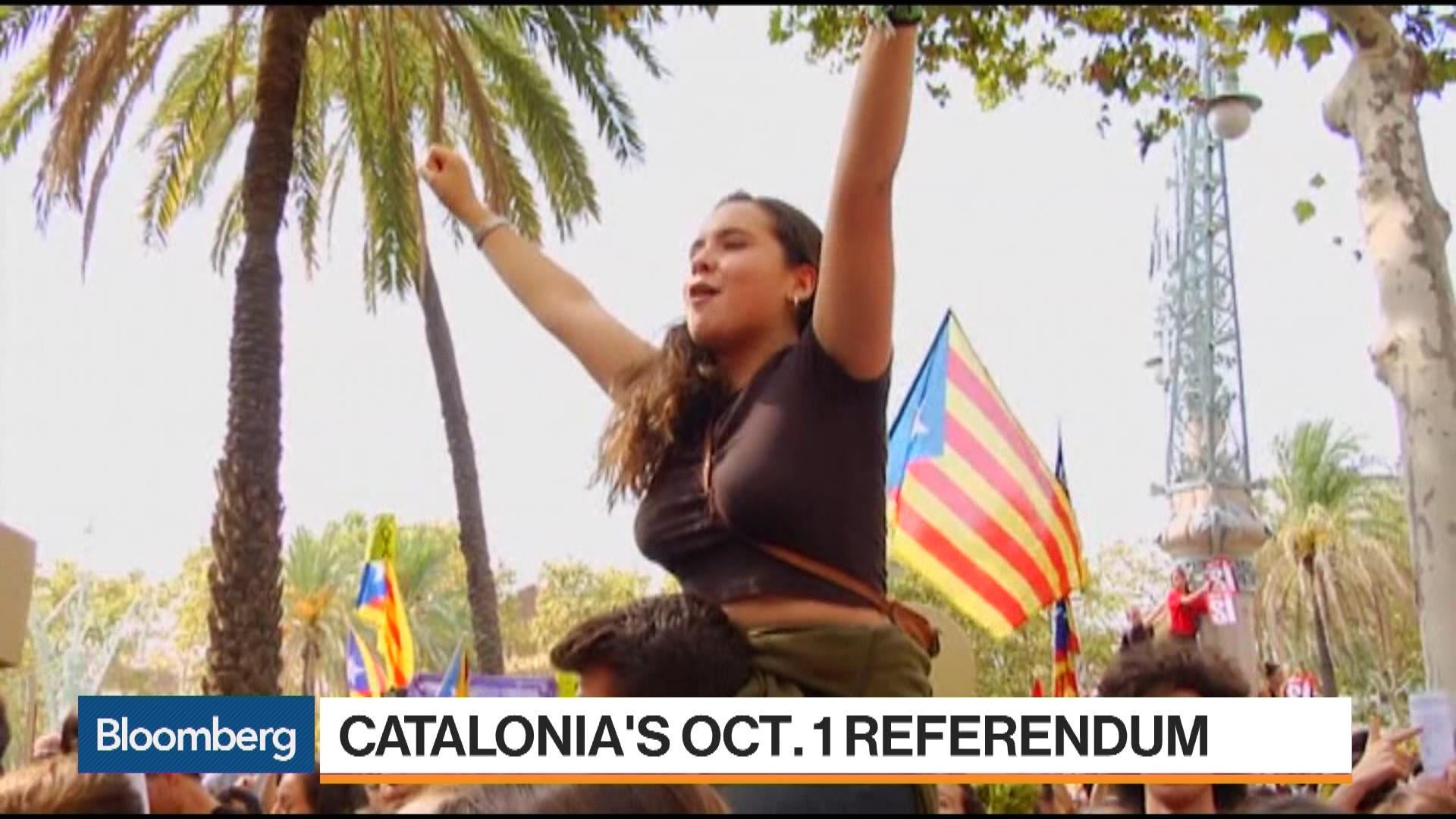 Catalonia, Spain's would-be breakaway region, is also the country's most powerful economic engine. Six members of the benchmark Ibex-35 are based there, while others have extensive interests in the area. Foreign corporations from Airbnb to Nestle have focused their Spanish operations in the area.
Here are some of the highest-profile companies that could be affected if Catalonia's  push for independence triggers deeper turmoil following an illegal Oct. 1 referendum.
Catalan giants:
Catalan exposure:
Industria de Diseno Textil. The world's largest apparel maker, also known as Inditex, is headquartered in Galicia on the opposite coast of Spain. But several of its nine brands have central offices in Catalonia, and hundreds of suppliers. The company also has a large logistics center in the region which coordinates the manufacture and distribution of products throughout Spain
Aena. The Spanish government is the largest shareholder in the airport operator, which has the concession for Barcelona's El Prat airport, Catalonia's largest
Foreign firms:
Volkswagen has three plants in Catalonia producing for the Seat brand and employs a combined 14,239 workers
Cargill, the largest closely held U.S. company, has its Spanish headquarters in Barcelona and several plants in Catalonia that manufacture animal food, refined oils and food ingredients, and processes grains and oilseeds
Nestle. The food-maker's corporate center for Spain is located in Barcelona
Airbnb's Spanish headquarters are based in Barcelona. As the world's third largest recipient of tourism, Spain is a stand-out market for companies in the hotel and lodging business
Before it's here, it's on the Bloomberg Terminal.
LEARN MORE