King Dollar Dethroned From Safe-Haven Perch in Carry-Trade Shift
By
Euro and yen outperform greenback in times of stress: BAML

Funding markets see shift; dollar still ultimate reserve FX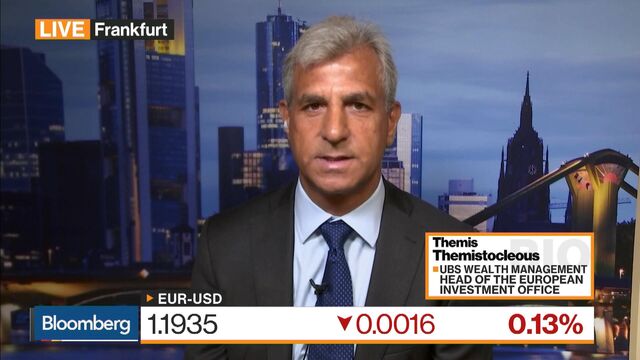 The euro and the yen have quietly usurped the dollar as the world's favorite haven, according to Bank of America Corp. strategists.
Investors have been increasingly turning to the euro and yen to fund carry trades, leading to the greenback's underperformance during bouts of risk aversion since 2014, currency strategists led by Adarsh Sinha said in a report Tuesday. Helping to supplant dollar dominance: the European Central Bank and Bank of Japan embarked on more aggressive monetary easing just as the Federal Reserve pared back stimulus.
"The dollar no longer displays dominant 'safe-haven' behavior unless the risk-off is driven by China or Korea concerns," Sinha and his colleagues in Hong Kong and London wrote.

Foreign-exchange havens including gold outperformed the dollar on a volatility-adjusted basis when the bank's Global Financial Stress Index showed market dislocations over the past three years. Before 2014, the three-month risk reversal for haven exchange rates relative to the U.S. currency as a percentage of implied volatility -- another measure of volatility -- was consistently negative.
Principal component analysis, a way to isolate the drivers of a given trend, shows that the yen tends to consistently appreciate when sentiment in the U.S., euro area and China sours, while gold looks like a good hedge on developed-market stress. The dollar, meanwhile, tends to sell off during deteriorating sentiment toward the U.S. economy -- food for thought if there's a redux of the debt-ceiling debacle at the end of the year.

Still, the dollar's status as the ultimate safe haven in a global stress test hasn't been tested over the past three years, as global growth and liquidity has kept chugging along. Current-account surpluses in the euro-area and Japan -- the flipside of a deficit in the capital account -- also partly explain the strengthening zeal of the euro and yen on haven demand as domestic investors bring money back home.
"The U.S. is still sitting in the very center of the global monetary system, the Federal Reserve is the most important central bank and the dollar's still the undisputed king of reserve currencies," said Societe Generale SA strategist Kit Juckes. "We'll know more the next time we get a major systemic shock."
Before it's here, it's on the Bloomberg Terminal.
LEARN MORE