McMaster Says North Korea Should Accept Inspections Before Talks
By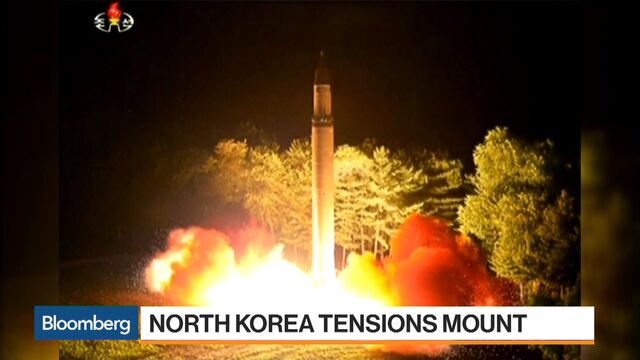 President Donald Trump's national security adviser said North Korea should consider accepting inspections of its nuclear facilities and declare it's willing to give up its atomic weapons, moves that could lead to the U.S. negotiating with its government.
H.R. McMaster said he wouldn't lay out preconditions for talks with North Korea but described confidence-building steps the country could take. He also said the Trump administration has gamed out "four to five" scenarios in which the North Korea nuclear threat is resolved.
"Some are uglier than others," he said in a speech on Monday hosted by the Institute for the Study of War.
North Korea's government claimed on Monday that Trump had essentially declared war in a belligerent speech to the United Nations General Assembly last week in which he disparaged the country's leader, Kim Jong Un, as "Rocket Man." Kim's government said it had the right to shoot down U.S. warplanes flying in international airspace as a result.

"What we hope to do is avoid war, but we cannot discount that possibility," McMaster said. He said it would be "unacceptable" for North Korea to achieve a ballistic missile tipped with a nuclear warhead, technology the country has not yet demonstrated.
Before it's here, it's on the Bloomberg Terminal.
LEARN MORE