What Slowdown? New Fed Gauge Shows Fastest Inflation Since 2007
Alex Tanzi and Scott Lanman
'Underlying Inflation Gauge' incorporates non-price variables

August reading was 2.74%, compared with 1.9% for U.S. CPI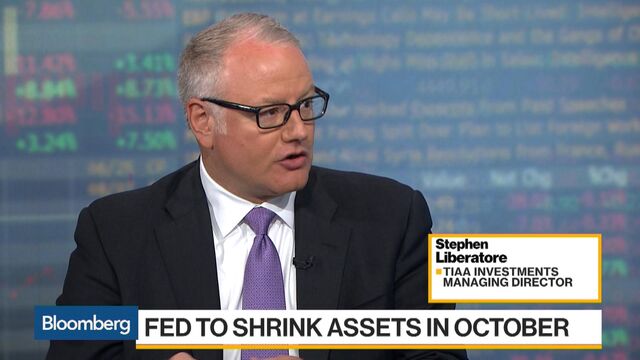 The Federal Reserve Bank of New York's first release Friday of its new measure to track underlying inflation -- called, appropriately enough, the Underlying Inflation Gauge -- shows prices behaving quite differently from traditional indexes this year. The UIG's broad measure registered a 2.74 percent reading for August, the highest since November 2007, according to historical data from the Fed. That compares with a 1.9 percent annual change in the Labor Department's consumer-price index and a 1.4 percent July gain in the preferred gauge of Fed policy makers, which matched the lowest since September 2016.
Why the gap? The UIG incorporates dozens of additional variables outside of prices, including the unemployment rate, stock prices, bond yields and purchasing managers' indexes. A second, "prices-only" version of the UIG is derived from CPI data. That gauge advanced 2.2 percent in August. The New York Fed says the UIG "has shown more accurate forecasts of inflation compared with core inflation measures," and the two UIG measures indicate that "trend CPI inflation" is currently in a range of 2.2 percent to 2.7 percent.

Before it's here, it's on the Bloomberg Terminal.
LEARN MORE